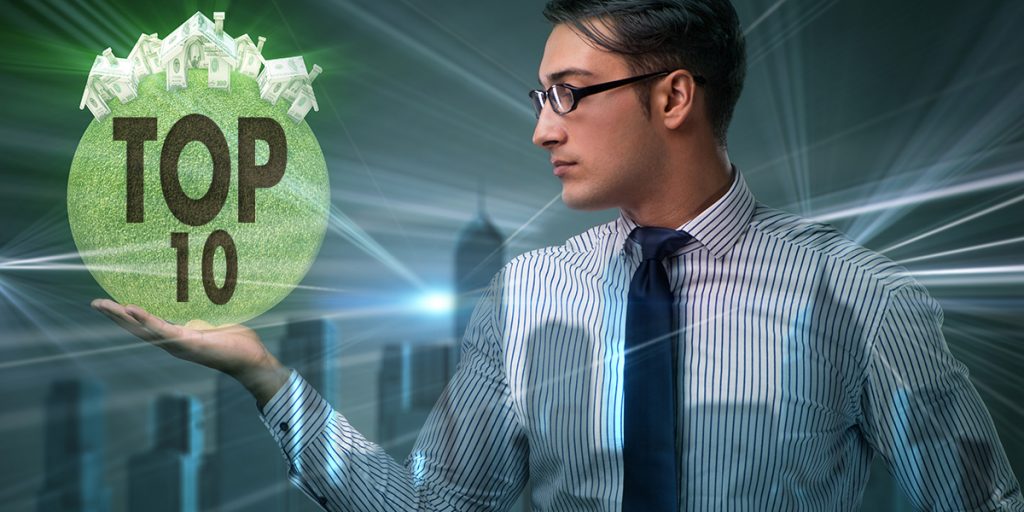 Many Canadians looking to buy a house approach a bank that they are using to get a mortgage.  It is not hard to understand because it is the easiest method and takes the least amount of time.  While banks may offer mortgage products and rates that are fine, they may not necessarily be the most advantageous for you. In fact, you may be paying a premium by going to your bank instead of shopping around for the best mortgage.
Before you start shopping for a mortgage, understand your financial situation and identify what features you want in your mortgage. A mortgage broker can help you do this by making a careful assessment of your finances and your project and giving you valuable advice when choosing the right mortgage product.
WHAT IS A MORTGAGE BROKER AND HOW CAN HE HELP YOU?
Most everyone would have a general idea of what a mortgage broker does. However, if you are a first-time homebuyer, you may not be very sure if you actually need a mortgage broker. After all, you already have a bank you can go to. It seems really simple to apply directly to the bank, right?
The truth is that obtaining a mortgage is not as cut out and dried as you may think. In fact, if you just go to your bank to get a mortgage, you could end up paying more for your house and waste thousands of dollars over time.
A mortgage broker is a certified professional who can help you find and compare mortgage products and mortgage rates in the market from multiple lenders. In this way, you get the advantage of seeing all products out there and pick the one that suits you best. As an added bonus, your broker does the shopping and comparing and will offer you the very best option based on your criteria. This saves you a lot of time and money.
But that is not all because you get to benefit from a mortgage broker's services, free of charge! The lender you choose will take care of compensating the broker for his time and services.
Remember, a bank can only offer you its own mortgage products and services. On the other hand, a broker directs millions of dollars in mortgages to multiple lenders including banks, trust companies, and credit unions. This means clients get MORE CHOICES AND MORE FREEDOM in getting the right mortgage at the best rate with a mortgage broker.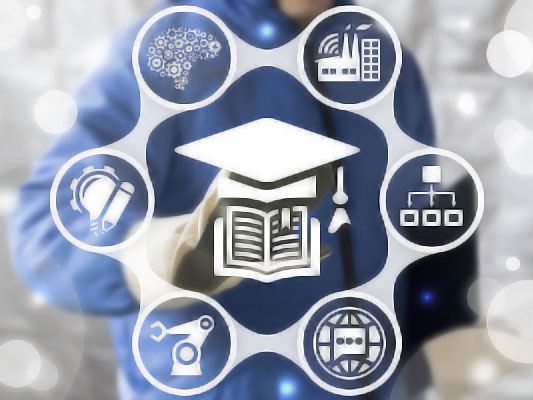 QUALIFICATIONS TO LOOK FOR IN A MORTGAGE BROKER
 A mortgage broker is a qualified and licensed professional in the mortgage industry.  Before anyone can practice the profession, he is required to complete the necessary training and education as approved by the FCSO, first as a mortgage agent and then as a broker.
In Ontario, a mortgage agent can be upgraded to a mortgage broker after two years of completing the mortgage broker's course and applying for a license. As a broker, he can direct mortgage agents and be the principal broker in a brokerage.
In Quebec, mortgage brokers are governed by the Organisme d'autoréglementation du courtage immobilier du Québec (OACIQ). It is in charge of the issuance, revocation, and suspension of mortgage broker licenses.
Mortgage brokers are experts in mortgage rates and finances and have a thorough knowledge of the real estate industry.  As such, they can provide invaluable assistance and advice to individuals seeking to obtain a mortgage, renew a mortgage, or refinance a mortgage.
GET THE BEST RATE WITH A QUALIFIED MORTGAGE BROKER
 It is critical to get the best mortgage rate for your mortgage loan. The lower the rate, the more you can save from your monthly mortgage payments. Your savings can be thousands of dollars over a 5-year loan term.
While banks offer mortgages directly to their clients, they don't offer the lowest rates to individuals. Rather, the privileged rates are given to mortgage brokers who generate a huge volume of mortgage loans and give banks immense profits.
Don't spend hours or days looking for a good mortgage broker! COMPARE FREE QUOTES using our price comparator. Just fill out the form on this page and be ready to receive the most competitive quotes from mortgage specialists in your area.
Best of all, a mortgage broker's services can be yours ABSOLUTELY FREE OF CHARGE!
The Top 10 Mortgage Brokers in Canada to get the lowest possible mortgage rates
Surely, you don't have the time to go from one bank to another to apply for a mortgage and compare which lenders offer the best package. That would be a total waste of time, not to mention, multiple checks on your credit which could have a negative impact on your credit score.
To give you a better idea where to go to search for a mortgage, we present below the top 10 mortgage brokers in Canada who can offer you the lowest rates. They can shop for your mortgage to save you a lot of time and money!  The best mortgage brokers help Canadians to save thousands of dollars on their mortgages with lower mortgage rates.
The top mortgage brokers listed below come in no particular order.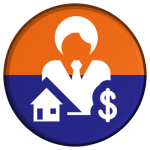 Broker # 1- Advent Mortgage Services
This is a full-service mortgage brokerage offering mortgages for a new house, equity take-out, refinancing, renewals, and debt consolidation, among others. They take pride in giving outstanding support to their clients. Located in Unionville Ontario, it is at the top of the leading mortgage brokers in Canada, year after year, and has access to more than 50 financial institutions across the country.
If you want to save on your mortgage with lower interest rates or want to know how to pay down your mortgage faster, contact this brokerage today and learn what the best mortgage strategy for your personal situation is.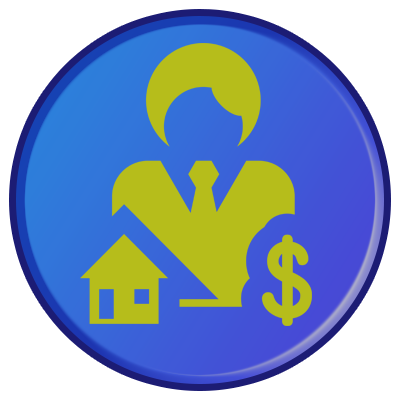 Broker #2- Dominion Lending Centres
Located in Edmonton, Alberta, this mortgage brokerage has access to more than 230 lending institutions such as the biggest banks, credit unions, and trust companies. With their team of professional brokers and support staff, they aim to assist first-time homebuyers and homeowners as well as individuals with less than perfect credit, to find the best mortgage deal possible.
As a leading mortgage company in Canada, it has over 2,800 brokers ready to give you invaluable and professional advice to make the process of getting a mortgage much easier.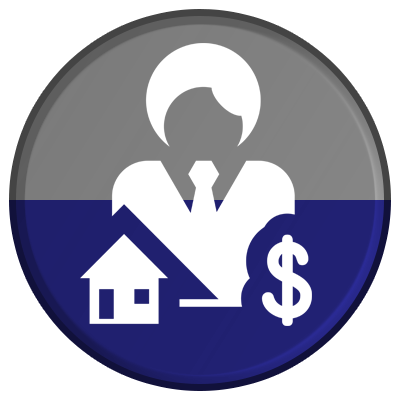 Broker #3- Verico Financial Group
Founded in 2005, this huge mortgage company was born with the aim of uniting mortgage brokers in the country. After only 5 years in operation, its mortgage business reached $10 billion in cumulative loans generated, almost equal to that of the 5 biggest banks in the country.
Verico lives up to the highest standards of professionalism and excellence. It helps more than 45,000 families every year make their dream of home ownership come true. With more than $18 billion in loans originated, it is among the top mortgage brokers in Canada.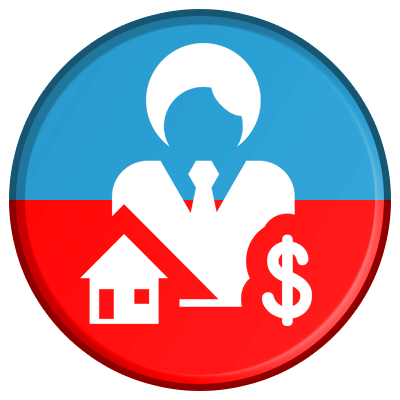 Broker #4- Canada Mortgage Source
Canada Mortgage Source was the 2015 winner of Best National Mortgage Broker Network of the Canadian Mortgage Association (CMA). They are proud to have served about 650,000 satisfied clients and works with over 54 lenders including the biggest banks across Canada.
They have generated around $140,000,000 in mortgage loans and has over 1,000 mortgage agents and brokers located throughout the country.
No matter what your mortgage needs are, whether it is to buy a house, renew a mortgage with a better rate, port a mortgage, refinance, or consolidate your debts, this huge mortgage company is the right one to call.
Broker #5- True North Mortgage
This mortgage company has office locations throughout the country. Their goal is to bring rates lower for their clients by virtue of their volume discount and save their clients thousands of dollars.
It began operations in 1999 and today, its head office is located in Calgary but provides residential mortgages coast to coast in Canada.  They strive to offer clients simpler and time-saving ways to get a mortgage and be a better option to banks.
They are confident that they can find the best mortgage for you at unbeatable rates.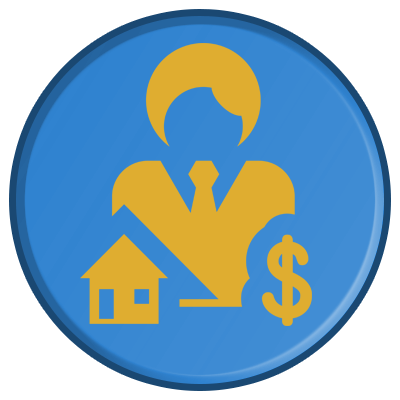 Broker #6- Mortgage Architects
This national mortgage brokerage is well-established and offers privileged access to more than 50 lending institutions, regional lenders, and credit unions who can provide the funds you need to buy a house.  Its headquarters is located in Mississauga but has offices in Vancouver, Halifax, Calgary, and Laval.
If you are having a hard time talking to your bank about your mortgage needs, you'll find that it is easier to deal with the right mortgage broker. With this wide network of qualified professionals, you can let your broker do the shopping for you and negotiate the lowest rate that suits your budget.
It is not surprising that this company is an award-winning mortgage brokerage because of their dedication and outstanding support to all of its clients.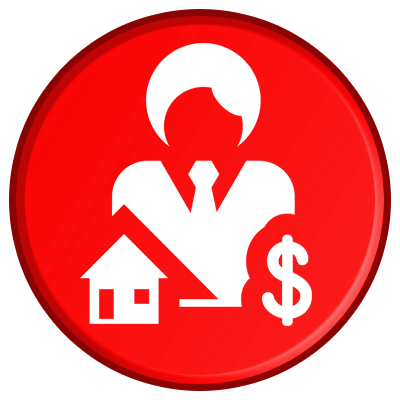 Broker #7- The Mortgage Centre
This company is one of Canada's most reputable mortgage brokerages.  It is actually one of Canada's first national mortgage broker networks, having been established in 1989.
It is proud to offer you professional mortgage advice and solutions as well as fast and convenient service.  When you choose to work with their brokers, you get access to more options for your mortgage, lower rates, and a choice of lenders from banks to mortgage specialist only lenders.  This means you have greater latitude in finding the best mortgage solution for your needs.
On top of that, you are sure to work with a local broker who has roots in your community and has a deep understanding of the local real estate market.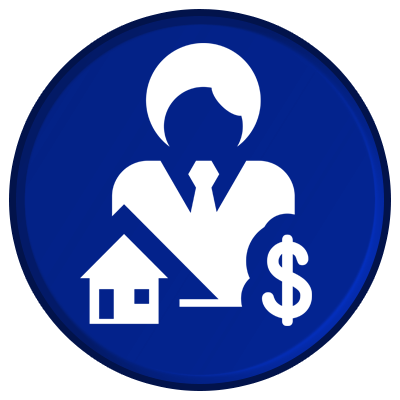 Broker #8- Mortgage Intelligence
This mortgage company is affiliated with Invis and is one of the biggest and most reputable national mortgage brokerages in the country.
It has numerous mortgage brokers in every province in Canada and represents small and large cities and urban areas.  It is able to meet all types of mortgage needs and offers over 500 mortgage products and services. Their offerings include mortgage renewal, equity take out, debt consolidation, new mortgages, reverse mortgages, and a lot more.
It has been in the mortgage industry for 17 years and is still growing strong.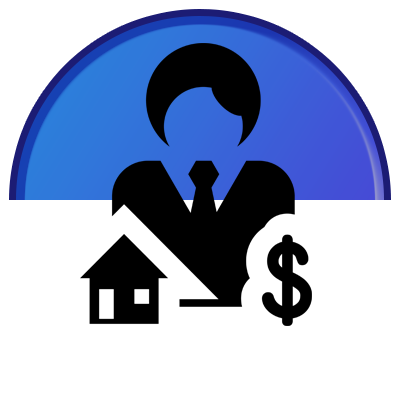 Broker #9- Matrix Mortgage Global
 This mortgage company has a reliable and highly-qualified team of agents and brokers who are well-versed in investments, financial planning, and real estate. Beginning in 2008, the company has helped thousands of Canadians to improve their finances with innovative mortgage solutions.
The company has 3 offices in the Greater Toronto Area and has a network of more than 100 mortgage professionals to attend to your needs.  They specialize in residential and commercial mortgages and even credit-challenged customers who wish to consolidate their debts and rebuild their credit.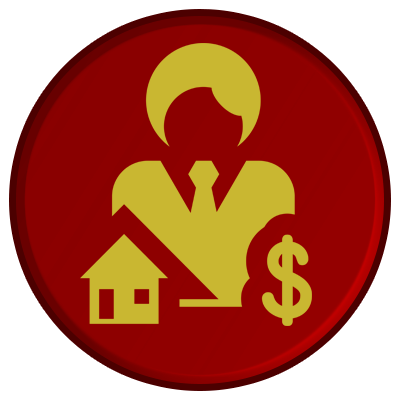 Broker #10- Invis
 As a national brokerage, Invis counts among the most highly-respected and experienced brokerages. It boasts a huge network of mortgage professionals located in every Canadian province, including big and smaller cities.
To date, it has generated over $158 billion in mortgage loans and has served more than 680,000 clients!  It offers residential mortgages, commercial mortgages, and mortgage life and disability insurance.  Since 1989, this company has been helping thousands of Canadians fulfill their dreams of homeownership.
It is in partnership with about 50 financial institutions and lenders, including national and regional private lenders.
Increase your chances of success
With the recent projections from The Canada Mortgage and Housing Corporation (CMHC) of higher mortgage rates,  Canadians should expect more difficulties in buying a house and their purchasing power decreasing, This new reality makes the choice of a mortgage broker even more critical to ensure that a homebuyer can purchase his dream home at a price he can afford.
Cities like Vancouver and Toronto, already experiencing very high real estate pri
easily due to very high incomes.If you want to buy a house or invest in a property, contact one of our mortgage broker partners to know how much you can afford to borrow and what is the right mortgage for your needs.
FIND THE RIGHT MORTGAGE BROKER IN 2 MINUTES
 Now that you know the top 10 mortgage brokerages in Canada, it is time to choose the best mortgage broker for your mortgage needs.
There are hundreds of them in your area and choosing only 1 broker to work with can be confusing, overwhelming, and time consuming.
You need a broker who will make the mortgage application process as smooth and stress-free for you as possible.  The success of your transaction depends on your choice.
Take just 2 minutes to fill out the form below to receive mortgage offers from qualified brokers in your area.
Best Mortgage Quote has over 110 broker partners who can study your profile and look for the most competitive mortgage quote, just for you!
This service is absolutely FREE and NO OBLIGATION.
Be one step ahead and hire a broker to do the mortgage shopping for you!
How do mortgage brokers look for the best mortgage for you?
It is the job of a mortgage broker to help you find the best mortgage type, mortgage rate, and terms for your loan.  While they get paid by the lender and not you, he will be working only for you.
When you think of how a mortgage broker can help you, it is highly likely that you want him to look for the lowest mortgage rate to reduce your monthly mortgage payments.
Well, a good mortgage broker will always have an eye out for the lowest possible rate for your mortgage loan. He knows that your primary goal is to save on interest over the long term because that would mean more money in your pocket.
However, an experienced and knowledgeable mortgage broker will not only look at the mortgage rate but will also take the time to assess your complete financial picture in order to find the best mortgage solution for you.
Essentially, a mortgage broker will consider the following key mortgage factors when shopping for your mortgage:
➢   How much is your downpayment and how much do you need to borrow?
➢   How much can you afford for your monthly payment?
➢   What are your future goals? Do you plan on renovating in the near future?
➢   Do you plan to live in the house for a long time or sell after a short while?
➢   Are you expecting substantial cash that can be used to pay off the loan sooner?
➢   What is the level of your risk tolerance?
The answers to these questions will help a mortgage broker identify a) the type of mortgage that suits you and b) the lender that is most likely to suit your needs.
Some brokers work independently while others belong to a huge brokerage or broker network.  They are all qualified and well-trained but it is up to you to determine which of them will be the perfect fit for your project.
Answers to 5 most common questions about working with a broker
If you have found the home of your dreams and now searching for the right mortgage to finalize your home purchase, you can simplify your task by working with a mortgage broker.
They key to your dream house is almost in your hands and a good broker can guide you through the complex mortgage process from A to Z.
Before you start looking for the best mortgage broker in your area, you would surely want some answers to 5 of the most common questions of homebuyers about working with a mortgage broker.
1.    How much will it cost to hire a mortgage broker?

Many homebuyers hesitate to approach a mortgage broker because they think they will need to pay for his services.  With the cost of a mortgage already taking a chunk of their budget, they want to avoid any extra costs.

The fact is that the services of a mortgage broker won't cost you anything.  He will take the burden of looking for a mortgage and negotiating with potential lenders off your shoulders.  He will come up with the best mortgage product with the best possible interest rate to help you save money.

With his electronic access to multiple lenders and their rates, he can quickly compare your mortgage options to simplify your search.  In addition, he will spend time going over your mortgage options and explain to you carefully the pros and cons of each one. The goal is for you to understand them well and make an educated choice.

He does all of these without charging you anything because the lender who will be providing you with the funds will compensate him for his services by way of commissions.  In spite of that, a mortgage broker, bound by the ethics of his profession, will not base his choices on the commission he makes. All lenders provide brokers with compensation so he does not have to favor one lender over another because of his compensation.  In short, a mortgage broker works for you and for your best interests.
2.    How do I find a good mortgage broker?

Your real estate agent may be able to introduce you to a mortgage broker as well as your friends or family. But why take the word of just one person when you can actually compare for yourself and choose based on your specific criteria.

You can use an online comparison platform such as Best Mortgage Quote to compare and find the best mortgage broker who can offer you the most advantageous mortgage deal.

This is a FREE service and takes as little as 2 minutes from the comfort of your own home or office. With a network as vast as ours, you are guaranteed to get mortgage offers only from qualified and experienced brokers who know the local real estate market, inside and out!
3.    What are the advantages of working with a mortgage broker?

Firstly, a mortgage broker will be your personal liaison to lenders and will do everything for you regarding your mortgage application. He will submit your file to lenders on your behalf and negotiate for the lowest mortgage rate as well as the terms of your agreement.  The key to buying your house is the approval of your mortgage and your broker will make that happen!Mortgage brokers get lower interest rates than those offered by banks to consumers because they get volume discounts from lenders. This discount is passed on by a broker to his client in order to save money.  With just a click, good brokers get access to the latest rates offered by lenders and can find the right mortage product for you.

With their connections, brokers can tap national, regional, and private lenders and can even request for the waiver of certain fees.  There are also lenders who only work with brokers.

As you can see, you can enjoy many perks when working with a mortgage broker. You can also save a lot of time by not having to go from bank to bank to apply for a mortgage.
4.    Should I go to a bank or a mortgage broker to get a mortgage?
You can go to a bank to get a mortgage or approach a mortgage broker to do it for you.  The most important difference is that when you go to a bank, it will only offer you its own mortgage products and you can't negotiate or ask for a lower rate.With a mortgage broker, you get to choose from a wide variety of lenders and compare the different terms and rates of their mortgage products.
5.    Am I qualified to get a mortgage?

With the new mortgage rules in Canada in force, it is more difficult to get a mortgage now than it was a generation ago.  Applicants need to undergo a stress test performed by lenders to ensure that your income can carry the weight of potential rate increases.Lenders will also look at the amount of your down payment, your income, your credit, and several other factors before approving your loan.

A mortgage broker can help determine if you qualify for a mortgage and will present your file to lenders to show that you are capable of taking out a mortgage.  You get much higher chances at getting your application approved if you work with a broker because he knows what it takes and has special relationships with lenders.

If there are issues, he can recommend ways on how you can repair your credit or find specialized lenders who can provide you with a mortgage based on your situation.
Get help in choosing the right mortgage for you  
 Did you know that there are dozens of mortgage products in the market? Each one may have a different rate depending on the lender as well as different terms such as prepayment conditions, penalties, etc.
It is critical that you know which mortgage products suit your budget and your financial goals.
Here are some of the types of mortgages you can choose from:
Type of Mortgage
 Features
Conventional mortgages
This is a mortgage with at least 20% down payment.
High-ratio mortgages
This is a mortgage with less than 20% down payment.

It requires an additional insurance called mortgage insurance which protects the lender from borrower default.

Fixed-rate mortgages
This is a mortgage with a fixed interest rate for the duration of the term. In Canada, a 5-year fixed rate mortgage is the most popular choice.
Variable rate mortgages
This is a mortgage type whose interest rate is adjusted based on the prime rate.  It benefits borrowers when the rate decreases and generally offers lower interest rates than fixed rate mortgages.  However, this type of mortgage also carries more risks because interest rates could rise.
Convertible mortgages
This type of mortgage can be changed from a variable to a fixed rate, or from a short term to a longer term without any penalty.
Hybrid mortgages
Also known as a 50-50 mortgage, it is a combination of a fixed and a variable rate mortgage.  This makes it more difficult to manage as each portion may have different terms. It offers some stability but  it may be difficult for you to switch lenders.
Open mortgages
A most flexible type of mortgage, you can make prepayments or accelerated payments without incurring a penalty. However, the interest rate would be higher than closed rate mortgages.
Closed mortgages
This mortgage has restrictions regarding prepayments or renegotiatoin before the end of the term. Penalties may be significant if prepayments are made beyond set limits. This type of mortgage is ideal for those who want fixed monthly payments and don't foresee early repayment of the loan.
Reverse mortgages
This type of mortgage lets a homeowner transform his home equity into cash while still living in the property. It is recommended for retirees who want to augment their retirement income if they have a large equity and don't plan on moving from their home.
Assumable mortgages
This type of mortgage can be transferred to another person. However, the lender must approve it and it would have the same terms and conditions of the original agreement.
Home Equity Line of Credit (HELOC)
This can be obtained together with a mortgage for up to 65% of the assessed value of the property.  You can borrow the amount you need within the set limit and offers the option to pay interest only or as much as you want.
Portable mortgages
This type of mortgage can move with you. You can take your current mortgage and carry it to another property in case you move without breaking your mortgage contract or incurring penalties. Note that not all lenders offer portable mortgages.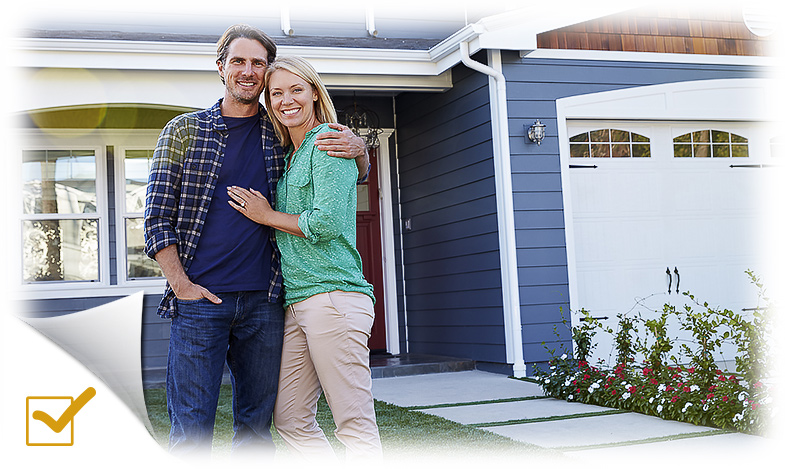 Which type of mortgage is most advantageous for you?
As can be seen from the table above, there are many types of mortgages, options, as well as conditions.  Making the wrong choice can spell thousands of dollars over the term of your loan that you could have saved with the right decision.
It can be overwhelming to choose the mortgage that suits your needs. Your mortgage broker will explain to you the unique features of these mortgages and how they can benefit you. In doing so, you will have all the information at your fingertips to decide in your best interests.
In addition, your mortgage broker remains available to you for advice after your mortgage transaction, such as during mortgage renewal or if you will need mortgage financing in the future.
Don't hesitate to get professional mortgage advice from the experts!
Fill-out the short form on this page to request for your FREE and NO OBLIGATION quotes to connect with reputable and qualified brokers near you.