Are you feeling confused about where to get your mortgage to buy a home in Montreal? We completely understand.  It is very important to do your research to get the best mortgage product at the best rates to save money.
It can be difficult to understand all the technical jargon about mortgage term, interest rates, and amortization.  There are many different lenders in Montreal. To save on time and effort, our mortgage broker partners can help you to navigate the different mortgage products you can choose from.
Fill-out our quick online form to receive the best mortgage offers for buying your home in Montreal.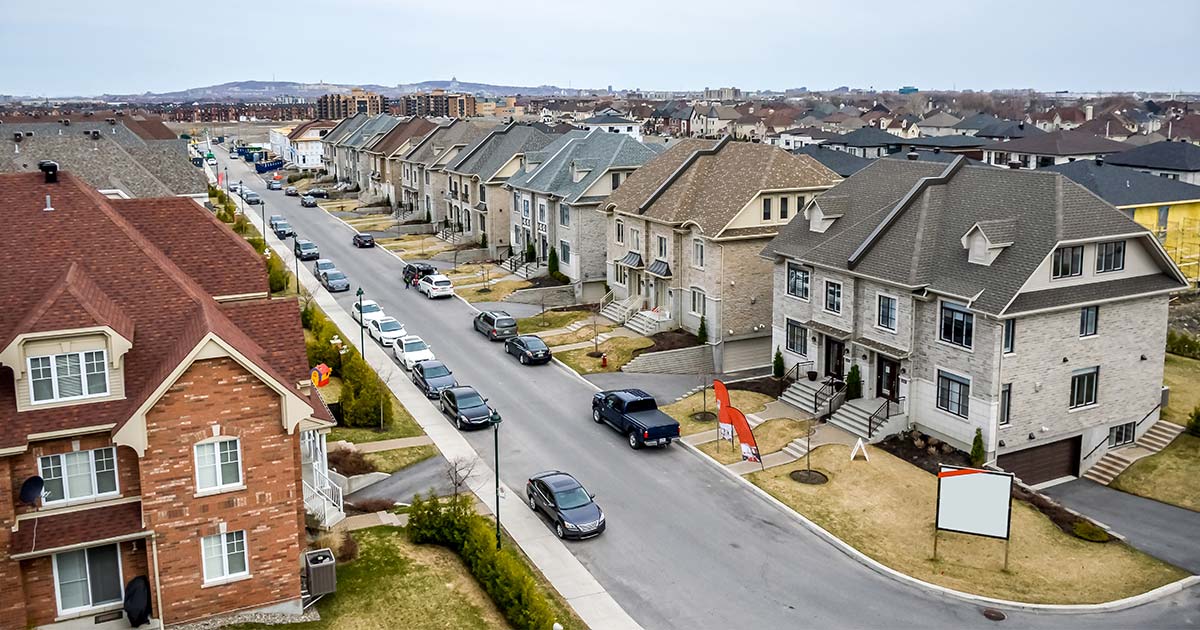 Work with a Mortgage Broker to Find the Best Mortgage Rates
To a home buyer, getting approved for a mortgage is extremely important. But you don't just want to be approved; you need to find the right mortgage with the best terms and rates suited to your needs.
We offer our web platform to potential buyers in Montreal to find the best mortgage with help from our experienced mortgage broker partners. You can receive multiple mortgage offers from over 20 financial institutions in Quebec.
Reasons to Find a Mortgage with a Broker
You can apply online on bank websites for a mortgage. However, applying for a mortgage through a broker offers many benefits to a home buyer.
✓ A broker is subject to ethical practices as outlined by the Real Estate Brokerage Act. He is also under the supervision of the OACIQ which means he is bound to act in all honesty and good faith.
✓ He is licensed to practice as a mortgage broker and is widely knowledge about mortgage requirements.
✓ Each mortgage broker works with a different set of lenders and is not loyal to any one of them. He will recommend a mortgage product that suits your individual needs.
✓ Due to a large volume of loans generated by a broker, he has access to lower interest rates than what a bank can directly offer you.
✓ Brokers have great negotiation skills and will work hard to get you the best possible mortgage rates quickly and efficiently
✓ You won't have to apply for a mortgage multiple times with multiple lenders – your broker will do all the legwork for you.
✓ Save time and money
✓ Worry-free and convenient mortgage application process
✓ You don't pay any compensation to a mortgage broker – the lender compensates him.
Choose the Best Mortgage Broker in Montreal
There are many mortgage brokers in Montreal and they may all be professional and highly-skilled.
But you need to use a few more criteria to choose the right mortgage broker for you.
Check that you feel comfortable working with your chosen broker because you will be disclosing your personal and financial information.
Make sure to choose a mortgage broker that is quick to provide you with answers to your questions and is able to explain things to you in the simplest but complete way.
Find a broker that has time to listen to your needs and your concerns about finding the most suitable mortgage product and rates.
He should keep you updated of the progress of your application at all times.
Choose a broker that has relationships with a wide network of real estate professionals.
Demonstrates a great knowledge of his craft and shows a genuine concern for your needs.
By choosing to work with one of our mortgage broker partners, you are assured that you are dealing with a reputable and knowledgeable mortgage professional. You are, in fact, just a few steps away from getting your mortgage successfully.
Understand the Different Types of Mortgages in Montreal
Home buyers can choose from different types of mortgages in Montreal that suits their financial goals.
Conventional Mortgage
A conventional mortgage is available to home buyers if the loan is not a high-ratio loan and does not need lender insurance premiums.
The mortgage industry is a regulated industry in Canada. No lender or bank can provide mortgage financing beyond a certain value without insurance.  Since 2007, the limit was raised to 80% for mortgages for single-family homes.
Because conventional mortgages are within the 80% maximum allowable property value, the lender is adequately protected from risk and therefore no 3rd party insurance is further required.
Open Mortgage
An open mortgage is ideal for individuals who are looking to pay off the mortgage early, in whole or in part.  It is especially useful for home buyers who may sell the house before their mortgage is paid. This type of loan has no additional fees for early repayment or refinancing.
Open mortgages generally have higher rates. It is best for individuals who are not too cautious or sensitive to market fluctuations and can tolerate some risks.
You can get a fixed rate-open mortgage to reduce risks but still have flexibility and not be locked-in at a rate for a long term in case rates go down.
Fixed-Closed Mortgage
A fixed-closed mortgage lets you know at any time what your payment amount is regardless of interest rate changes. You can pre-pay up to 10% of your original loan amount every year without penalty. You can also increase your payment for a maximum of 100% at any time.
This loan is ideal for individuals who have low tolerance for risks.
Collateral Mortgage
Collateral mortgages are registered with a collateral charge in favor of the lender.  The details of the mortgage loan are not made part of the charge to the title of your home. You will be signing a separate credit agreement with the terms of the mortgage loan and can be used to secure other debts aside from the mortgage.
Collateral mortgages offer more repayment flexibility and allows a borrower to have a regular mortgage, a credit line, credit card, and other products. This gives a borrower access to higher limits and cheaper rates without refinancing.
Mortgage Refinancing
Many homeowners choose to refinance a mortgage for different purposes including debt consolidation, renovation, access equity, combine mortgages, etc.
Interest rates are also lower than years ago. Refinancing can help you pay off debts and lower your monthly payments.
With our wide network of mortgage brokers in Quebec, we can connect you with the best mortgage professional to find the right mortgage product for you.
Need to refinance or get approved for a new mortgage? Fill-out our short online form and get the best advice from our mortgage partners.
Compare Montreal Brokers for Easy Mortgage Solutions
Are you ready to buy a home? Find the right mortgage broker in Montreal to get you approved for home financing.
Why go to a bank to get a mortgage when you can find lower rates from multiple lenders with just one consultation?
A mortgage broker can save you a lot of time, headache, and worry by working hard to find the mortgage that fits you.
One single request form will connect you with multiple mortgage brokers you can compare and choose from.
No charge, no obligation, on your part.
Fill-out of online request form to find the mortgage broker to help you buy your dream home.