When buying a home in Quebec, it is important to shop for the right mortgage.
Getting approved for a mortgage is best done before house hunting so you have the confidence in knowing that you can afford to buy a home.
There are several types of mortgage you can choose from. You need to get a mortgage that suits your needs, your budget, your lifestyle, and your personality. You will be living with a mortgage for some time – 10, 20, or even 30 years. It is critical that you feel comfortable with your mortgage terms and conditions or you'll be stressed for a pretty long time.
Your mortgage will also have a big impact on your finances as you'll be paying monthly over time.
Understanding the type of mortgage that you have will allow you to make important decisions regarding your home financing.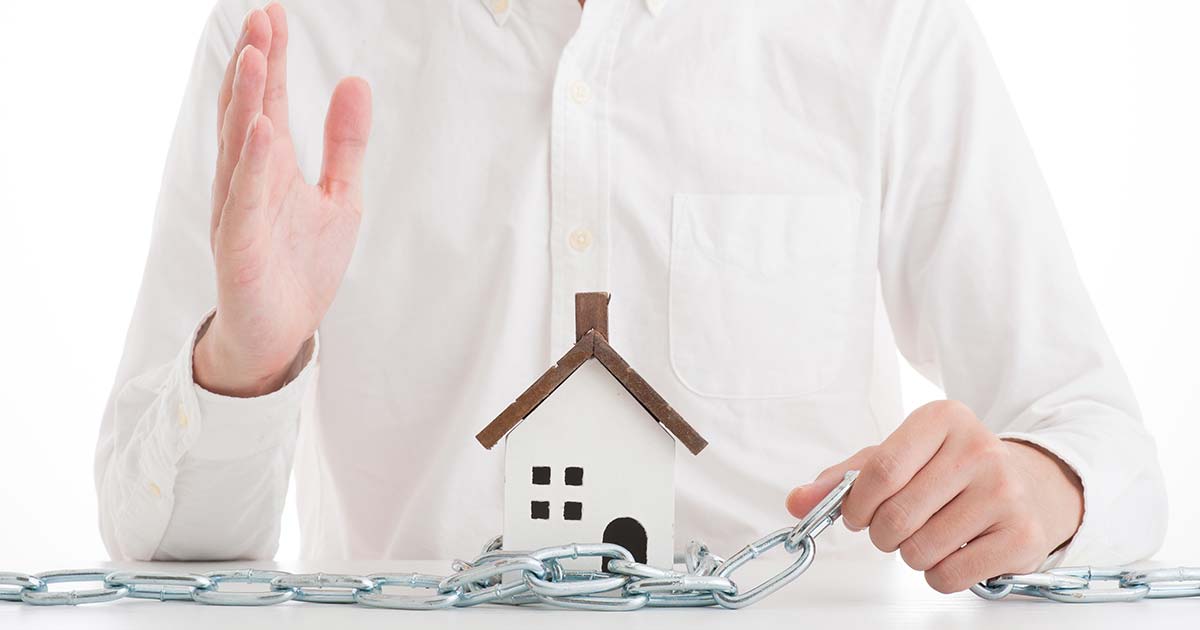 Some Lenders Have Moved to Collateral Mortgage Charges
Recently, there has been a trend for some banks and credit unions to register collateral mortgage charges rather than the conventional mortgage charge for new mortgage applications.
Some of the lenders that offer only collateral mortgages are TD Canada Trust and ING Direct.
How does a Collateral Mortgage Work?
A collateral mortgage means a lender provides you with the funds you need that stays in sync with your home's increasing value.  Your lender will register the home as a collateral charge for a higher sum, quite like a home equity line of credit, so you can borrow more funds in the future. This allows you to increase your borrowing without going through refinancing.
Are you interested in a collateral mortgage for the purchase of a home? Get free mortgage quotes from top mortgage lenders in Quebec with our short online form today.
Top Advantages from Collateral Mortgages
As a home buyer, you can obtain distinct benefits from a collateral mortgage.
✓ Flexibility in increasing your home loan amount when you need to without refinancing
✓ Save money from additional expenses associated with a refinanced mortgage
When a lender registers your property with a collateral charge, you can borrow more money whenever you need to which makes future borrowings easier, faster, and cheaper.  You can save from legal expenses that are usually incurred when a home owner needs refinancing of a mortgage.
Collateral Mortgage Gives Access to your Home Equity
If a home seller has accepted your offer to purchase and a home inspection is successful, you'll be discussing your mortgage options.  With a collateral mortgage, a lender can register a mortgage amount that is higher than the value of the house.
With a $200,000 mortgage loan, your lender could register a collateral mortgage for as much as 125% of the value of your house. This means you can borrow a maximum of 80% of your home's increased value in the future.
It is critical to know that regardless of the increased value of your property, the maximum equity you can borrow from is the amount your lender registered for your collateral mortgage.
Drawbacks of Collateral Mortgages
Basically, a collateral mortgage means the lender secures a lien registered against the house and a promissory note.
A lender can register a higher property value, for instance, for 125%, so that you can borrow more money from your equity without refinancing.
Yes, this can be a good thing, but it can also have drawbacks.
First of all, increasing your borrowings will also increase the time it takes to pay off the loan. Further, with this type of mortgage, your other debts are linked. Should you default on your mortgage, the bank can also roll other debts such as credit card debit or credit line. You could lose your home as well as your other credit sources.
Under Canadian Law, a lender can offset a collateral mortgage to pay out unpaid debts.
It may seem like you have more debt with a collateral mortgage because the lender registered a higher amount. This can make securing additional financing such as a second mortgage more difficult.
Switching Lenders is More Complicated with a Collateral Mortgage
Collateral charge mortgages are different from standard charge mortgages in one significant area – it is harder to switch to another lender and it costs more money to move to another lender. If your account becomes delinquent or defaults, a lender can increase your interest rate significantly.
Since a mortgage is a large amount, any increase in interest could be a lot of money.
Collateral charge mortgages are not really new. They can be useful if you think you need more funds from your equity in the future.  It may not be ideal for individuals who prefer to pay off a mortgage fast.
Moving a Mortgage to a New Lender
It isn't unusual for a home owner to move a mortgage to another lender after 3 or 5 years. In certain cases, it can be simple to switch lenders especially if your current lender doesn't want to match lower interest rates from a competitor. The new lender can even cover the transfer fees.
However, it may not be that simple if you have a collateral mortgage. To switch lenders, you need to hire a real estate legal professional and pay around
$1,000 for the discharge of your mortgage to a new lender.
It is important to understand that when you have a collateral mortgage, you cannot transfer to another lender even at the end of the term. Since the collateral loan agreement is not registered with the land registry office, it may have conditions that other providers won't agree to.  You would need a good real estate lawyer to help get you out of the loan agreement.
Collateral mortgage or conventional mortgage?
The answer really depends on your personal circumstances. Lenders who have switched to collateral mortgage registration say it is more convenient for their customers who may need to borrow against their equity in the future.
The essential thing is to understand what you are getting into. A collateral mortgage does have benefits and if they suit you, you may want to consider a collateral mortgage.
In case you find the terms not suitable for your financial planning goals, you may want to just obtain a conventional mortgage.
By speaking to a qualified mortgage broker, you can get all the answers to your questions and make an informed decision.
Check Mortgage Options with Experienced Mortgage Brokers
A mortgage broker is connected with multiple lenders and can offer a variety of home financing products you can choose from.
It is critical to compare mortgage brokers and their products because every broker works with his own set of lenders so different brokers will offer different products.
By comparing multiple mortgage quotes, you can make a smart comparison based on product features, interest rates, and terms and conditions.
We have experienced and qualified mortgage partners in our network who are affiliated with over 20 leading financial institutions in Quebec for home financing.
When choosing your mortgage product from a mortgage broker, don't forget to check if the product you are thinking of securing is a collateral mortgage.
Fill-out our quick online form to receive the best mortgage quotes free of charge!