Are you searching for a condo or house to buy in Laval? It is important to start a home search right to avoid wasting time, missing out on great homes, or getting disappointed.
You must ensure you have your financing ready so you can pounce whenever you find the best property to buy. To get your ducks in a row, it is advisable to speak with a good mortgage broker to help you apply for a loan.  You also want to make sure that you get approved at the best interest rates and terms possible.
A mortgage broker's services are free and you can save a lot of money with valuable advice from a mortgage professional.
Fill-out our short online form to receive competitive offers from licensed and experienced brokers in Laval!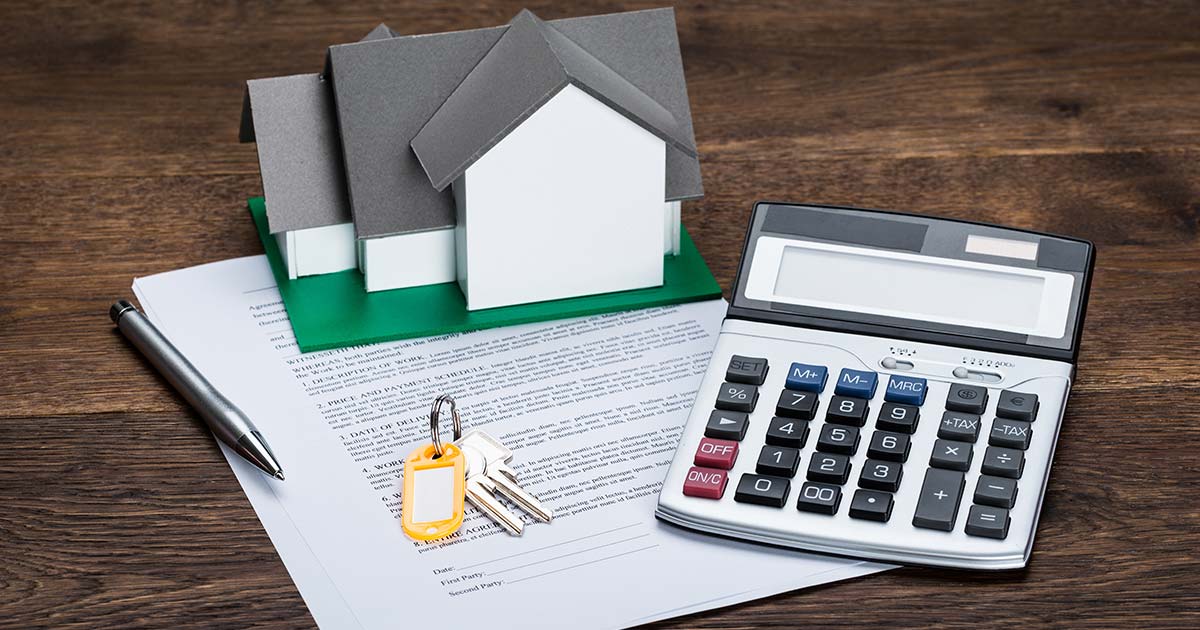 A diverse range of mortgage services to suit your needs
Mortgage specialists are knowledgeable about mortgage products available in the market and the pros and cons for each.  From a mortgage pre-approval, refinancing, or debt consolidation, a mortgage broker will work to deliver the mortgage solution most suitable to your financial goals.
Do you need a pre-approval or maybe wish to refinance your existing mortgage?
Don't limit your options by going to a bank. A bank can only offer you their own mortgage products, whether they are advantageous to you or not.
On the other hand, a mortgage broker works with a multitude of banks and lenders and is not faithful to anyone. He will recommend the mortgage product that suits you best and will offer you with choices with the best rates and terms.
A mortgage broker will be faithful to your needs and not to a bank.
Our mortgage broker network serves all surrounding areas of Laval such as:
Fabreville
Saint-Dorothee
Duvernay
Vimont
Laval-des-Rapides
Saint-Martin
Point-Viau
Champfleury
Rosemere
West Laval
To make the best mortgage decision, it is important to get the entire picture. A mortgage broker will assess your financial situation, answer all your questions, make suggestions to meet your needs and goals.  He will explain to you your best choices, such as choosing between a closed or open mortgage.
5 Good Reasons You Need a Mortgage Broker in Laval
If you are buying a house or investing in real estate for the first time, you'll find that there are so many lenders and mortgage products in the market. Your head will literally spin from the dizzying array of rates, terms, conditions, and penalties for each one.
There is no way to really short-cut the mortgage procedures. However, mortgage brokers are knowledgeable about all these products and their implications. You can ask the questions you have and get answers in plain and simple language.
When you work with a mortgage broker, he will liaise between you and a potential lender to get you the best mortgage for the best rates and terms possible.
Why it pays to hire a mortgage broker in Laval
You can get many benefits from working with a mortgage broker in Laval to obtain a mortgage.
1. More choices
When you go to a bank to apply for a mortgage, you will choose only from mortgage offers from that bank.  You'll be limited in your choice whether they suit you or not.
Mortgage brokers work with a large number of banks and are knowledgeable about every lender's products.  He will offer the best mortgage that suits your needs.
2. Your broker works for you, not a lender
If you work with a mortgage broker, you will not be paying for his commission but his role is to satisfy your mortgage needs.  He is not obligated to recommend any lender but will offer a variety of mortgage options for you to choose from.  He will work to get you the lowest possible rates at the best terms.
3. Brokers are Skilled negotiators
It would be hard for you to negotiate with any lender directly.  They are better trained at handling negotiations.  A mortgage broker, on the other hand, is very skilled at his job and can negotiate with lenders on your behalf.  Because of the volume of loans he generates, he would have access to lower rates and better terms than you can get from a lender on your own.
4. Brokers Work to Meet Your Goals
Do you wish to pay off a home loan sooner? Did you want to refinance to get access to equity? Are you unhappy with your current lender's interest rate? A broker will make sure he understands what you want from your home loan and will work hard to meet those goals.
5. Convenience and Peace of Mind
A mortgage broker takes care of preparing and submitting mortgage applications on behalf of his clients.  You won't need to repeat the process from one lender to another.
Why take chances with something as important as your mortgage? To ensure you don't waste time and money, find the right mortgage broker in Laval with our free mortgage quotes.
Compare Mortgage Brokers in Laval for Buying a Home
A mortgage broker's job is to help you secure the best mortgage at rates and terms that are advantageous to you.
And it is even better that a lender compensates him, not the client.
A mortgage broker needs to be licensed in Quebec to secure mortgages for clients.  In Quebec, the OACIQ supervises the conduct and quality of services of real estate and mortgage brokerage throughout the province.  You can also check a broker's record to ensure you are working with a qualified professional.
Our mortgage broker partners are all licensed and qualified in Quebec to represent clients who desire to obtain a mortgage from reputable lenders.
You can connect with the best mortgage specialists in Laval by filling-out our short online request form today! These offers are free and no obligation.
Apply for the right mortgage and have peace of mind that you have obtained the best mortgage deal available.