Are you buying a house in Gatineau? It pays to get the help of an experienced Gatineau mortgage broker.
We want to make it easier for you to obtain the best mortgage in Gatineau. Regardless of what type of loan you need to purchase a home, refinance a mortgage, or consolidate a debt, our network of mortgage brokers in Gatineau can help.
Fill out our online request form to connect with the best brokers in Gatineau today.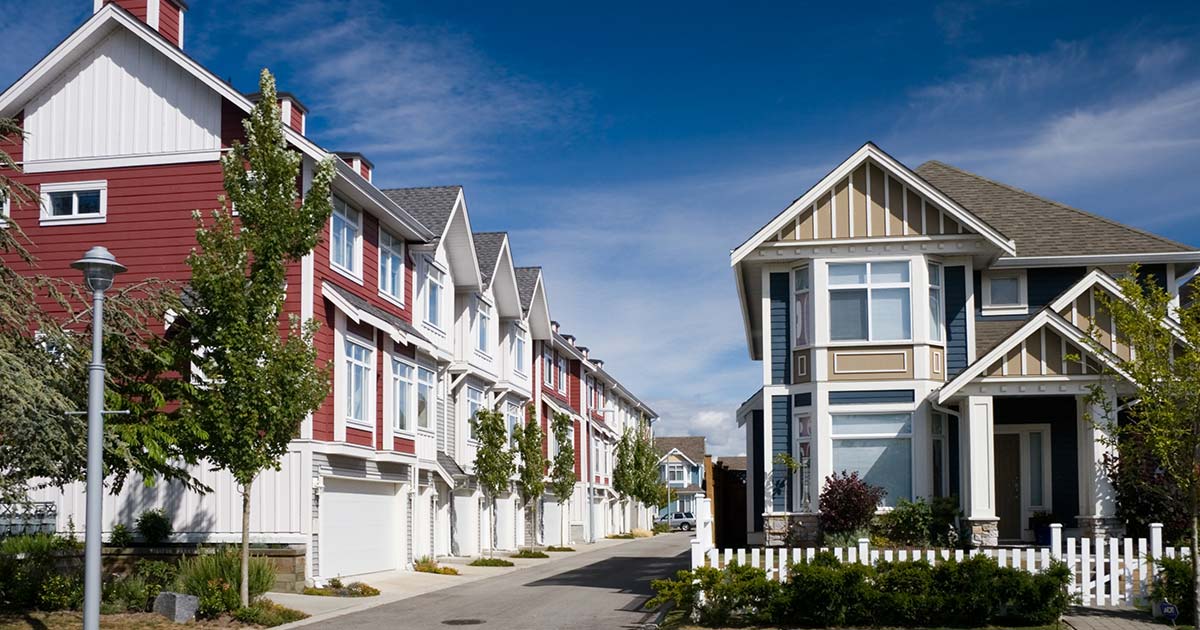 Mortgage brokers in Gatineau offer a multitude of services free of charge
Whether you need a mortgage loan in Gatineau with a private lender or financial institution, or a mortgage renewal of refinancing, a mortgage broker can give you the best advice tailored to your needs.
Our network of mortgage brokers serves all areas of Gatineau including:
Aylmer
Buckingham
Gatineau
Hull
Massons-Angers
Cantley
Chelsea
To ensure you get the best mortgage offer, it is important to understand the options available to you.  A mortgage broker will take the time to explain to you the pros and cons of a type of mortgage and recommend the most suitable based on your needs and goals.  If you need a pre-approval for a home purchase, your broker will explain what you need to get pre-approved and inform you of the best mortgage products.
The Significance of a Mortgage Pre-Approval
A mortgage pre-approval is a critical step in a home purchase. In fact, it is the very first action you must take as soon as you decide you want to buy a house.  It is done before you begin looking at homes for sale.
It also gives you protection because the pre-approval provides you with a rate which can be valid for 4 months. You are shielded from a rate increase.
A mortgage pre-approval provides you with a certification indicating the maximum amount you can borrow.  This helps you know how much you can afford to buy so you can save time when searching for the right property.
The fact is that many experienced real estate agents and brokers would prefer you get a pre-approval before working for you.
With a mortgage pre-approval, you can prove that you are a serious buyer to increase your leverage with a homeowner and to real estate brokers.
How to Get a Mortgage Pre-Approval in Gatineau
To obtain a mortgage pre-approval certificate, you need to get in touch with a mortgage lender or work with a mortgage broker.
It is most advisable to work with a mortgage broker for the following reasons:
✓ A broker will prepare the application for presentation to a lender/s to get a pre-approval on your behalf. This saves you time and ensures all information are correctly provided to facilitate the process.
✓ A broker will obtain the lowest possible mortgage rates because he has access to lower rates than a bank can directly offer you.
✓ A broker is very knowledgeable about the mortgage process and mortgage products that would be advantageous for you.
✓ A broker will not charge you any fees because the lender will be compensating him.
With your selected broker, he will build your profile and ask pertinent questions such as:
✓ What is your total household income?
✓ What are your debts?
✓ How much is your disposable income?
With these questions, you can understand your financial situation better and make the right decisions for your mortgage.
The entire process of obtaining a pre-approval and a mortgage approval becomes less stressful and complex when you work with the best mortgage broker in Gatineau.
Fill-out or short online form today to connect with Gatineau mortgage brokers!
Distinct Advantage of Working with a Mortgage Broker in Gatineau
Working with a mortgage broker in Gatineau also provides you with a distinct advantage.  Rather than just considering one lender (such as when you approach your bank), a mortgage broker can get you more choices of mortgage products and rates from multiple lenders.
Brokers Required to Recommend Mortgage Products Based on Suitability
The longer the mortgage term selected by a client, the higher the commission given to the broker by the lender.  When you work with a professional mortgage broker, he is ethically bound to explain to you the cost implications of a term and interest rate you choose. This may not be the case if you go directly to a bank and apply for a mortgage. The bank can only offer you their own mortgage products, whether they suit you or not.
Benefits from Free Mortgage Quotes
Free Mortgage Quotes is a mortgage broker search platform in Gatineau and across Quebec. We provide mortgage quotes from our mortgage broker partners, free of charge, and help connect home buyers with their potential brokers.
Our mortgage broker partners are members of the OACIQ which regulates mortgage brokers practicing in Quebec.  In knowing this, you are assured that you are dealing with a reputable professional who adheres to ethical standards and practices.
Our mortgage broker partners work with the top mortgage banks and lenders to offer you the best interest rates and terms in the market.  As mortgage specialists, they can assist you with mortgage application for commercial or residential properties in any neighborhood throughout Gatineau.
Most popular mortgage products offered are:
Mortgage pre-approval
Mortgage renewal
Mortgage refinancing
Debt Consolidation
Home Equity Credit Line
No matter what mortgage needs you have, the best Gatineau mortgage specialists from our network can assist you.
Find the Best Gatineau Mortgage Broker with Free Mortgage Quotes
If you are planning to buy a home soon, now is a good time to search for the best mortgage broker to help you.
As a professional, a mortgage broker can guide you in the mortgage application process, save you time and energy, and help you save with lower mortgage rates or better mortgage terms.
You can also ask for advice from your mortgage broker regarding your financial goals such as when renewing a mortgage or obtaining refinancing.
Fill-out our quick online form and get the most advantageous mortgage offers from multiple mortgage brokers in your area!