If you plan to buy a house any time soon, it is critical to get a mortgage pre-approval.
Even if you haven't found the home of your dreams yet, it is recommended to get pre-approved from the start.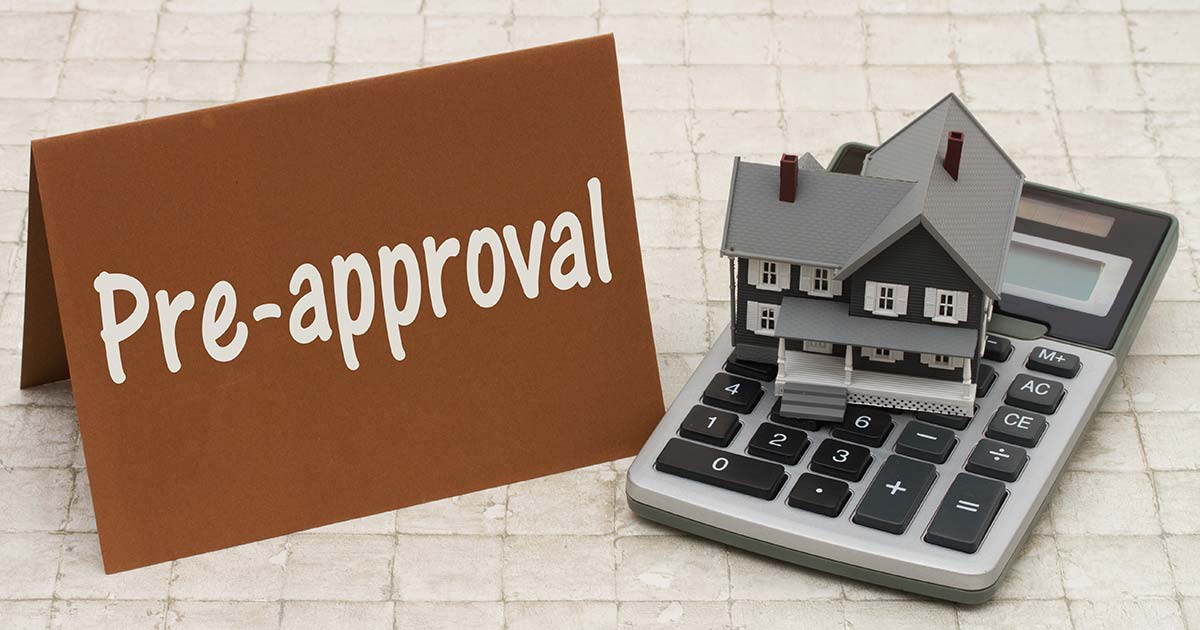 Why do you need a mortgage pre-approval?
To know the maximum amount you are qualified to borrow
To determine the price range you can afford
To know your potential mortgage costs and plan your budget
Getting your mortgage pre-approval early marks you as a serious buyer. In fact, many experienced real estate agents and brokers won't work with you until you are pre-approved for home financing.
Pre-Qualification and Pre-Approval: Are they Similar?
Oftentimes, an individual would like to know if he qualifies to obtain a mortgage in order to buy a home. A pre-qualification is a very straightforward and quick process. It can often be done online. The applicant provides personal and financial information to a lender who makes an initial assessment as to how much they would be willing to lend towards a home purchase.
It is important to note that in a pre-qualification, the lender is not making any guaranteed offer nor is there any loan consummated.
Get Pre-Approved Before a Home Search
A mortgage pre-approval is a more serious undertaking.  It is usually done as soon as an individual determines he is ready to buy a house. The lender will check on credit and financial information. If pre-approved, the lender will make an actual offer (can vary based on property valuation) to provide funds for a home purchase. With a pre-approval, a potential home buyer is confident in the knowledge that he has the funds available to make an offer to buy a house.
How does a mortgage pre-approval work?
Once you start a mortgage pre-approval, it means you are ready to begin a home purchase.
A mortgage broker or specialist is the best person to guide you through this important milestone.
You can select the lender that you want from multiple free mortgage quotes that you can receive once you complete our online request form.
✓ Your selected mortgage broker will discuss your needs, mortgage amount, the down-payment amount, financial goals, and desired purchase price
✓ You will be given different mortgage options depending on your preferences (variable or fixed, terms, payment schedule, amortization)
✓ With your permission, the mortgage broker will prepare an application with your personal and financial information to be submitted to lender/s to secure a pre-approval
✓ Your chosen lender will obtain a copy of your credit report
✓ The broker will information you of documents you may need to provide after conditional approval. You need to satisfy requirements in order to be approved.
✓ A pre-approval is generally good for 60 to 120 days (depends on the lender)
6 Benefits of Early Mortgage Pre-approval
Why is it advisable to get a mortgage pre-approval at the start and not when you have found a home to buy?
You'll save yourself time and heartache because you will only look at homes you can afford
You will know your potential monthly mortgage and the down-payment you need
Real estate brokers and agents will take you seriously knowing you are prepared with your finances
You'll have more leverage with a seller because of your pre-approved status
You could obtain a locked-in rate from a lender while you are still looking for a house
Pre-approval is free and you are not obligated to accept the mortgage
Have Confidence as a Home Buyer with Pre-Approved Status
It pays to get your financing set when you are serious about buying a home.  The process becomes simpler and less complicated when you know from the get go where to get the funds you need for a home purchase and the amount you can afford.
Request for free mortgage quotes online with our simple online request form. Compare mortgage brokers and mortgage products to find the best deal for buying a home in Quebec.
Do you qualify for a mortgage?
Most people who dream of buying a home worry that they don't qualify for mortgage or that they can't afford to buy a home.
How do you know if you are qualified to get a mortgage?
It is essential to assess your personal expenses before you speak to a mortgage broker about a pre-approval.
It is also advisable to get a free copy of your credit report to know your credit standing. Canadians can request for a report from credit bureaus at no charge.  Take note that a free copy only contains your credit history and not your credit score.  Should you wish to know your credit score, you can request for a paid version from Equifax Canada or TransUnion Canada.
A lender will check on your credit rating. It is good to work on any credit issues before applying for a mortgage.
Factors that Lenders Consider in a Mortgage Application
Lenders look at several factors during a loan approval. These factors are:
Income
Debts
Employment
Credit History
Property Value
Character/ Identity
Usually, a loan application has higher chances of getting approved if house expense ratio is not more than 32%.  Debt to income ration should not be over 44% and the applicant must have a stable income.
Being in the same employment for at least 2 years is considered positive and a good credit history is a major requirement.
The home chosen for the purchase must be worth the price paid for it.  Approval is also based on its property value to ensure the lender will recover the money if monthly mortgage payments go into default.
What Credit Score do you need for a Mortgage?
A credit score is a rating assigned to you as a creditor and can be seen from a credit report from credit reporting agencies. A lender checks on your credit score and makes an assessment about the risks in lending money to you.
A score above 680 is considered low risk but any score below 600 is considered risky.  A good credit score helps you to obtain better terms and rates for your mortgage.
Free and Confidential Pre-Approval
A mortgage pre-approval is free of charge. You are also under no obligation to a lender.
Getting a mortgage pre-approval ensures you can make the right decisions regarding a home purchase.  All information disclosed to a broker and a lender during the process is also confidential.
It is important to provide honest and accurate information to a broker so that you can obtain the best terms and rates.
Ready to go house-hunting? Be confident in your search with a pre-approval from any of the top banks in Quebec.
Get the Best Mortgage Terms and Rates with Free Mortgage Quotes
It is a mortgage broker's job to find you the best mortgage product, at terms and rates most ideal to your goals.
Whether you need a pre-approval, renewal, or refinancing for a home, our broker partners are qualified and experienced in helping with what you need.
Mortgage brokers work with a variety of lenders so they can offer you with multiple options at lower rates than you can get on your own.
But not all brokers work with the same banks; therefore, it is critical to compare mortgage brokers and their offers.
Fill-out our quick online form today to receive the most competitive offers from experienced and licensed brokers at no cost to you!
Start shopping for the best mortgage today with the right broker by your side.