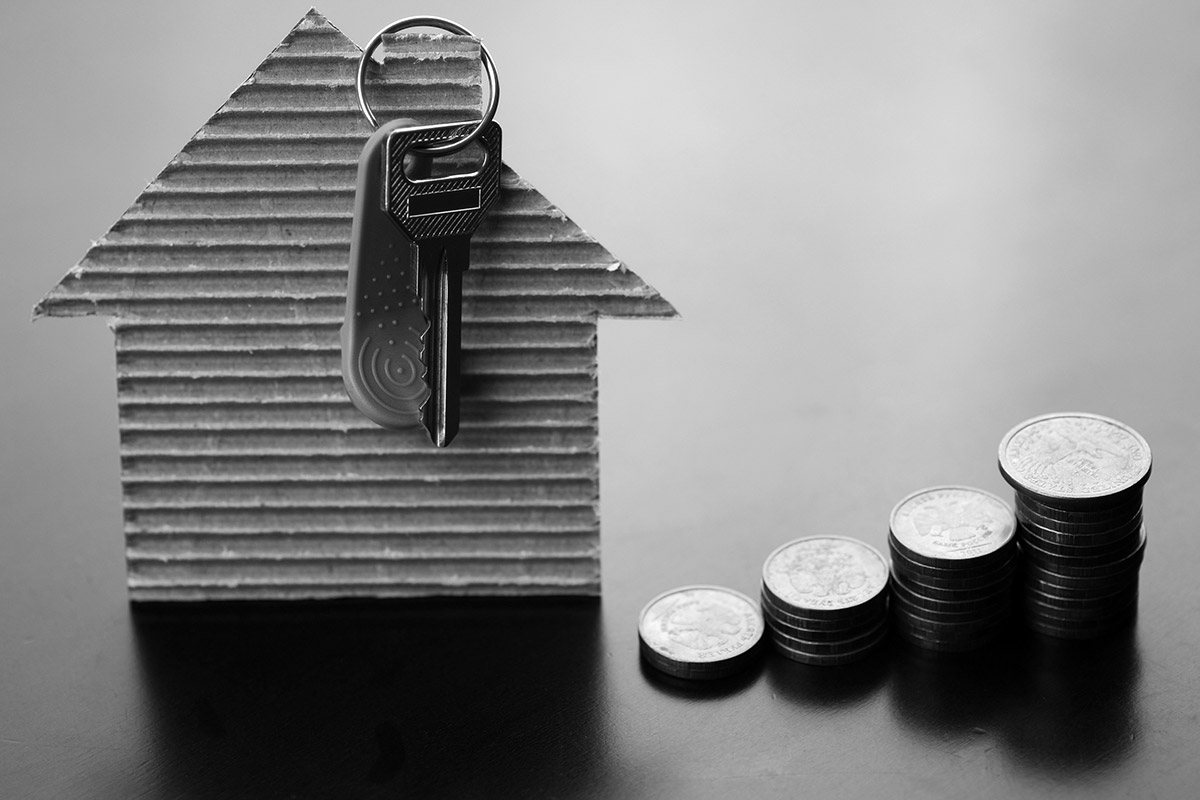 Markham, the high-tech capital of Canada, is definitely one of the most prosperous and thriving areas in the GTA. It is profitable to invest in a real estate property in Markham, being recognized as a leader in building communities that offer a high quality of life for its thousands of residents.
If you are planning to purchase a house in Markham, you can save thousands of dollars by working with a mortgage broker. A broker can assist you in finding the right type of mortgage for the best mortgage rate that suits your budget.
Whether you need a mortgage to buy a new home or you need to refinance an existing mortgage, our partner mortgage brokers in Markham are ready to help you save!
Fill out a short form today to connect with an experienced mortgage broker in your area.
How can a mortgage broker in Markham help you?
A mortgage could be the largest debt that you would ever take on. Your mortgage could stay with you for 25 years and have an impact on your finances for many, many years.
As a home buyer or homeowner, a mortgage broker in Markham can do much to help you.
If you plan on purchasing a home, you need to have the right type of home financing in place. Depending on how much you can afford for your down-payment (5%, 10%, 20% or more), a mortgage broker can look for the best mortgage for your home purchase.
How does a mortgage broker work for you?
Spend time with you to discuss what you need
Clarify any future needs you may have neglected such as expansion plans, etc.
Determine what you want to pay for your mortgage
Check if you are willing to take risks to get lower rates or if you prefer peace of mind above all else
Check with multiple lenders for your best mortgage options
Negotiate for lower mortgage rates on your behalf
Close the mortgage deal and finalize the paperwork
Is it necessary to go through a mortgage broker for a mortgage in Markham?
Of course, you are not legally required to get a mortgage from a mortgage broker. You can always approach a bank or lender directly. But here are a few things you must keep in mind before going to a bank for a mortgage.
✓ Each bank offers a specific set of mortgage products and rates
✓ Individual customers can't negotiate rates
✓ You need to fill out a new application for each lender which is time-consuming and stressful
✓ Banks don't offer the lowest rates to individual customers
On the other hand, a mortgage broker in Markham will only need one application from you to shop from multiple lenders for the best mortgage product and rates.
Your broker can definitely negotiate the rates on your behalf. He will take the time to explain the pros and cons of each and every mortgage type to help you make an informed decision. In addition, he has access to the lowest rates that banks provide only to brokers!
What are the qualities to look for in a mortgage broker?
Not all mortgage brokers were created equal. It is important for you to ensure that you choose mortgage broker who can deliver what you need.
In Markham, a mortgage broker must possess these qualifications to be counted among the elite:
Completed the required mortgage broker course
Licensed by the Financial Services Commission of Ontario (FCSO)
Experienced with a good track record
Works with a wide variety of lenders
Excellent communication skills and has a pleasant personality
Honest and trustworthy
In addition, mortgage brokers are required to adhere to the Mortgage Brokerages, Lenders, and Administrators Act 2006 and practice a high level of work ethics.
The Most Common Mortgages in Markham to choose from
Taking out a mortgage is a must for every person who wants to buy a real estate property, unless, of course, you can pay the full amount in cash.
Each person needs something different in his mortgage. Some want flexibility, with the option to make payments at any time and reduce interest costs. Others prefer to know exactly how much they need to pay each month and when their mortgage will be paid off.
Lenders design their mortgage products to address what consumers are looking for. However, not everyone understands the different mortgage types or knows the pros and cons.
Hence, we have simplified it by presenting a summary of the various types of mortgages and their characteristics for you to consider.
Open and Closed Mortgages

An open mortgage is one which allows the borrower to repay the loan at any time without incurring any penalty. This type of mortgage can be renegotiated or refinanced at any time without difficulty.
A closed mortgage, on the other hand, cannot be repaid in advance of the term or refinanced without paying a stiff penalty.
Fixed rate mortgages

This type of mortgage has the same interest rate during the term. For this reason, the borrower knows his exact monthly mortgage payment and how much the loan will actually cost him. It is ideal for consumers who don't want surprises and don't want to take risks.
Variable rate mortgages

This type of mortgage has an adjustable mortgage rates which depend on the Bank of Canada's base rate. This means the interest rate can go up or down, depending on the prime rate. It is ideal for borrowers who can tolerate a bit of risk to take advantage of lower interest rates.
Would you like to know more about your mortgage options?
Fill out the short form on this page to connect with our mortgage brokers in Markham.
Free of charge, No Obligation!
Mistakes to Avoid When Shopping for a Mortgage
People who are looking for a mortgage are in a very vulnerable position. They need financing to buy a dream home or need to refinance a mortgage due to financial difficulties.
No wonder many people make mistakes while shopping for a mortgage. If you know what mistakes to avoid, you can save yourself a lot of regrets later and get to lower your mortgage costs by thousands of dollars!
Mistake # 1 – Thinking only of the rate

Many homebuyers make the mistake of considering only the interest rate when searching for the right mortgage. Of course, you want the lowest rate. If a friend tells you he got this fantastically low rate from his bank, don't assume it is also the right mortgage for you!
You may have different needs than that of your friend such as more flexibility if you are expecting a windfall and can pay your loan ahead of time.
Mistake # 2 – Not really comparing mortgage options

You think it is easy enough to get a mortgage. You check on websites online and apply for a pre-approval in under 5 minutes. But what you may not realize is that once you sign on the dotted line, it may cost you a lot of money to wiggle out of that mortgage in the future.
You need to remember that mortgages vary in form and cost. It is important to find the right mortgage that suits your needs.
Mistake # 3 – Shopping for a mortgage on your own
While you can easily research mortgages on the internet or go to a bank to apply for one, you may not be in possession of all the facts to make the best mortgage decision.
This is particularly true if you are getting a mortgage for the first time. For instance, if you approach different banks and apply for a mortgage to shop for the lowest rate, each lender may check on your credit and have a negative impact on your credit score.
The best thing to do is to work with a mortgage broker who will do all the legwork and negotiate the rates with lenders on your behalf. He will also advise you of the details you need to consider before you choose your mortgage.
Mistake # 4 – Not understanding the terms and conditions of the mortgage

Many people are just too happy to be approved for a mortgage and be able to buy their dream home that they don't really read the fine print. If you get the lowest interest rate, it often comes with strings attached. The lowest rates may not always be the best deal for you. By having a mortgage broker by your side, you will always be apprised of the terms of your mortgage to eliminate any future surprises.
Mistake # 5 – Not looking for the right mortgage broker

You must know by now that it is best for you to work with a mortgage broker to get a mortgage. However, you don't pick any broker randomly. It is critical that you make an effort to look for the right mortgage broker to
help you.
Don't forget that mortgage brokers are not all the same. To make sure that your mortgage transaction goes smoothly, compare mortgage brokers in Markham by using our comparison tool to save time and money.
Choose the best mortgage broker in Markham in under 2 minutes!
Fill out our short request form and receive quotes from qualified brokers near you.
Find the best mortgage deal in Markham with a free broker comparison tool
Are you ready to shop for your mortgage in Markham?
You don't need to leave your house or waste hours on the phone to look for a mortgage. By using this web platform, you can connect with multiple mortgage brokers serving your area to find the right broker to help you.
Why do you need a mortgage broker to find a mortgage?
A broker will look for the best mortgage options suited to your needs and budget, present to you each mortgage type in detail, and help you to get the lowest possible rates.
In short, shopping for a mortgage is so much easier and better with a mortgage broker in Markham!
Fill out our form today and have peace of mind that our mortgage partners will help you to obtain the best mortgage that is right for you.