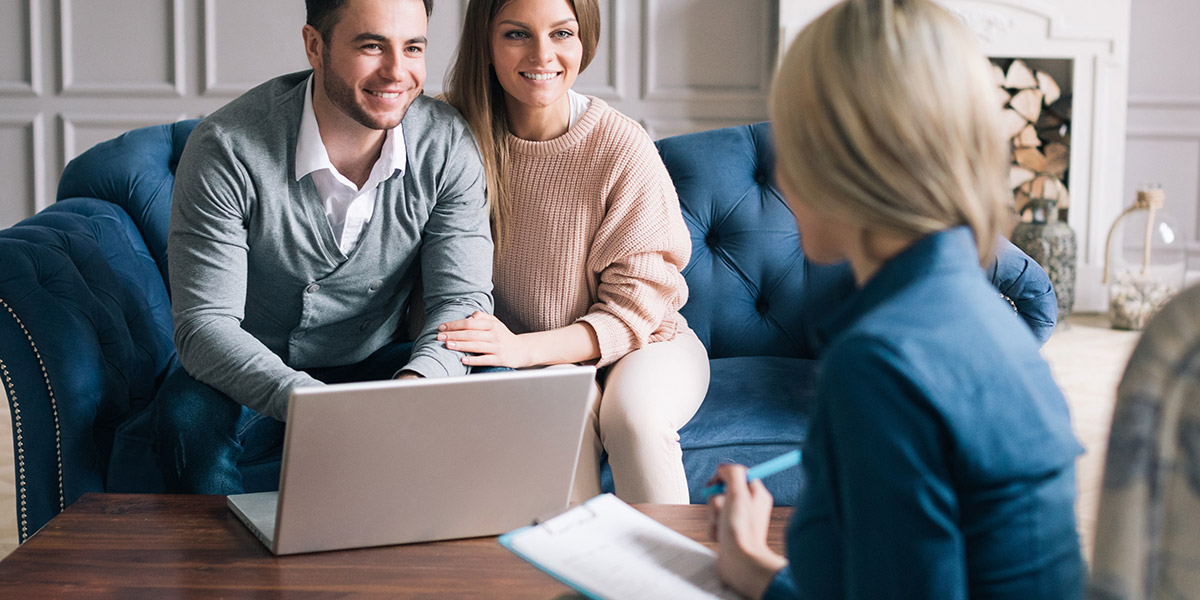 If you have decided to buy a house in Barrie, you have much to celebrate about.
Barrie, as part of the Greater Golden Horseshoe, definitely has much to offer in terms of jobs, central location, and affordable housing.  Your home purchase is a huge investment that will surely pay off in the near future. But to make this dream a reality, you will need to get a mortgage for your home purchase.
When must you start shopping for a mortgage?
You need to start looking for the best mortgage the minute you decide to buy a property. You must secure your home financing before you even start looking at houses on the internet or visiting open houses.
To start your mortgage shopping, fill-out a short form on this page to connect with more than 110 mortgage brokers who can help you.
Why do you need a mortgage broker in Barrie?
You may be wondering why you need to find a mortgage broker to get a mortgage. Why not just apply for a mortgage at the bank?  While you can look for a mortgage on your own, you may be putting yourself at a huge disadvantage.
When you approach a bank to apply for a mortgage, you will be offered their standard mortgage products and rates. Because you need a mortgage, you will probably just go along with the rate and the terms, especially if they seem low enough.
But did you know that you can get much lower rates and save probably thousands of dollars just for the first 5 years of your loan?
Yes, you can get much lower rates if you have a mortgage broker.  That's because a mortgage broker will compare mortgage rates from multiple lenders and negotiate your rate on your behalf.  When you are taking out a mortgage costing hundreds of thousands of dollars, even a few percentage points can make a big difference.
How does hiring a mortgage broker in Barrie work?
A mortgage broker is a licensed mortgage professional who acts as your representative to various financial institutions to get a mortgage.
From the very start, your broker will get the details of your finances and determine what your goals and needs are. For him, it is not only a matter of getting a loan for you to buy a property but to help you manage your monthly payments without causing a strain on your budget.
Further, his goal is to help you achieve your goal, whether it is to pay off the loan as early as possible, reduce your monthly payments to fit your budget, or to save on interest costs.
Once he knows your personal situation, he starts to shop for the right lender offering the best mortgage adapted to your needs.
He will then present multiple options from various lenders for you to choose from. He makes sure that the mortgage is processed in a timely manner and that you get to close on your home purchase without a hitch.
The relationship with your broker is long-term
A good mortgage broker understands that your mortgage needs will change over time. Your finances may improve and you can make bigger payments. It could also be the opposite and you may need to refinance later. After some time, you may need to sell your home and buy a bigger one.
The above examples only show that your mortgage will change along with the changes in your life. Your mortgage broker will always be on hand to help you manage your mortgage successfully.
How much do mortgage brokers charge for their services?
Now that you know just how valuable a mortgage broker's services can be, you must be wondering how much it will cost.
Believe it or not, you won't pay your broker for this time or his services. He will not be working for you free because he will be compensated by your chosen lender.
In short, you get an expert to work for you but the lender will be paying for his commission.
With that in mind, you should take advantage of this incredible luck and get help from a broker to secure the best mortgage for your home.
Compare over 110 mortgage brokers to find the best broker for you!
Fill out a short form to start your search.
Don't worry; this comparison service is FREE and NO OBLIGATION.
The most common mortgage products available in Barrie
There are several types of mortgages available in the market. Lenders offer mortgages that can cater to a variety of needs for residential or commercial properties.
Following are mortgages in Barrie that you can consider for your home purchase.
Conventional mortgage
A conventional mortgage is available for borrowers with at least 20% down-payment, based on the purchase price.
This type of mortgage is ideal because it reduces the amount of money you need to borrow (reducing interest costs of the loan) and saves you the expense of a mortgage default insurance.
High-Ratio mortgage
A high-ratio mortgage is applicable to borrowers with less than 20% down-payment.  If you are buying a house with only 5% or 10% down-payment, you will be required to get an additional insurance called mortgage default insurance.  It protects the lender from risk if a borrower is unable to repay the loan.
Fixed-rate mortgage
A fixed-rate mortgage assures a borrower of steady interest rates throughout the loan term.  The rate is usually higher than variable rate mortgages.  This type of mortgage is considered to be risk-free and is ideal for people who have a low tolerance for risks.
Adjustable-rate mortgage
An adjustable-rate mortgage (also called variable rate mortgage) has a fluctuating interest rate based on the prime rate.  While it carries more risk, borrowers can also benefit by way of savings from interest because they are generally lower than fixed rates.
Open mortgage
An open mortgage allows a borrower to make pre-payments without penalty charges.  This gives more flexibility to a borrower because he can fast-track his payments and reduce interest charges.
Closed mortgage
A closed mortgage means a borrower cannot make prepayments (in excess of the allowable amount) to pay off the loan earlier than its term.  If you pay off the loan earlier or renegotiate the terms, you will be subject to a penalty charge for breaking the mortgage.
Home Equity Line of Credit
A HELOC loan is a revolving credit line with your home as collateral.  You can access up to 80% of the value of the property and use the funds for a renovation project, to pay off other loans with higher interest, etc.
A mortgage broker can assist you in determining whether a fixed rate mortgage or variable rate mortgage is suitable for you. He will shop for the best interest rate and negotiate the terms to your best advantage.
Speak to a mortgage broker today to find out which type of mortgage is best for your needs.
Do you need refinancing for your mortgage? Get advice from the experts
Life brings many changes, sometimes good, and sometimes bad.
There comes a time when you may need to take out the equity in your home, pay off debts or consolidate debts, or reduce monthly payments to get some relief. It is also possible that you need funds to invest in an income property or even expand your house to accommodate your growing family.
These are but some of the reasons why Canadians would need mortgage refinancing. You may like the idea of lower interest rates or extended payment schedule and want to refinance in order to achieve your financial goals. However, you should ask some hard questions before you do.
✓ Will you get a lower interest rate?
✓ Are you switching from a variable rate to a fixed rate?
✓ Are you going to save thousands of dollars on interest charges over the life of the loan?
✓ Will you save money by consolidating your debts with higher interest than your mortgage?
✓ Are you using the funds to invest in a lucrative project?
Speak to a mortgage broker, an expert on refinancing and other types of mortgages, to get valuable advice about your mortgage needs.  Whatever your financial situation is, his expertise will allow him to find the most ideal solution that meets your goals.
What is Collateral and Standard Charge Mortgages?
Recently, some banks such as ING and TD Canada Trust implemented their new policy of registering all mortgages as a collateral charge rather than a standard charge.
What is the difference and what are the implications to the borrowers?
Mortgage lenders can register a mortgage in two different ways. The first one is as a standard charge (usually applied to fixed-rate mortgages) done with the Registry Office or Land Title.  This type of charge can be transferred and discharged, as appropriate.  With a standard charge, the amount borrowed as well as the term is stated in the registration.
In contrast, a collateral charge is registered with the Personal Property Security Act and can only be discharged.  It cannot be transferred.  The lender gets double protection by getting a lien against the property as well as a promissory note.
Pros and Cons of Standard Charge Mortgages
With a standard charge, you don't need to pay legal fees in case you switch lenders.  It is ideal for borrowers who don't foresee refinancing during the term of the loan.  It is also good for you if you like to shop for other mortgage offers from other lenders during the maturity of the loan.
This type of mortgage charge could make it difficult for you to tap additional funds during the term of the loan.
Pros and Cons of Collateral Charge Mortgages
With a collateral mortgage, you execute a promissory note backed up by your real estate property as collateral.  It works as a secured line of credit which allows you to obtain additional funds without a need for a new mortgage.
It makes it easy for a borrower to access the equity in their homes at a later time, such as when the property value has increased, but it is more difficult if you want to change lenders or switch to a different type of mortgage during renewal.
In case your loan goes into default or arrears, the lender bank can increase your interest rate. Because the mortgage can be significantly large, an increase in interest rates can result in exorbitant costs.
Further, all of your loans will be linked together, giving the bank the opportunity to roll other debts you have (including credit cards) with your promissory note.  Thus, you can lose your home and your access to other financial products.
A collateral charge mortgage is ideal if you think you will need refinancing later on and you don't want to switch lenders.
Compare mortgage brokers in Barrie: Let experts do the shopping for you!
There is so much more to consider when shopping for a mortgage besides the interest rate.  It is important to understand all factors, including the type of charge the lender will use.
Find a good mortgage broker to help you shop for the best type of mortgage product, mortgage rates, and lender for your home purchase.
Let an expert do the shopping and explain to you the various pros and cons of each solution to allow you to make a well-informed decision.
Get the low-down from an experienced and knowledgeable mortgage expert to make sure that you get only the right mortgage solution that suits your needs.
Compare mortgage brokers in Barrie with just 1 short online request form.
Save time and money with lower rates and better terms.
Get free mortgage offers, NO OBLIGATION!