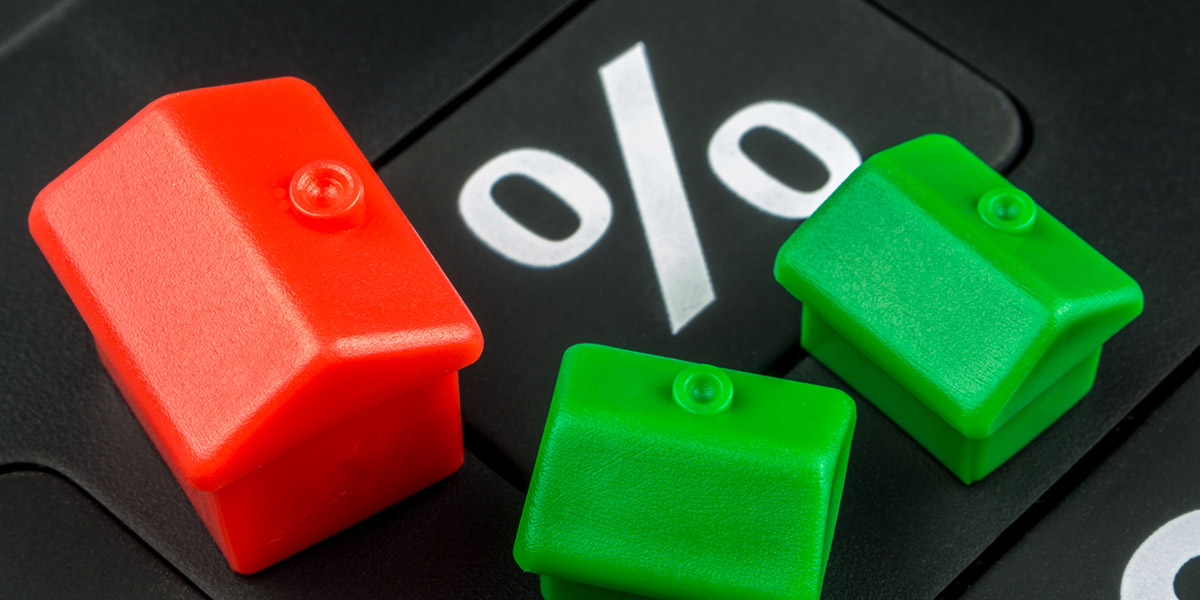 Oakville is one of the fastest growing suburban towns in the Greater Toronto Area.  Located between Toronto and Hamilton, it is a great choice for families and singles to settle down.
If you have decided to buy a house in Oakville, you will need to shop around for a good mortgage deal for your home purchase. We can save you time and effort with our very useful and easy platform. You can compare mortgage offers from experienced mortgage brokers in your area!
Why work with a mortgage broker to buy a house?   
If you need a mortgage for a home purchase, it is best to work with a mortgage broker.
A mortgage broker is a licensed professional who acts as your intermediary with banks and other mortgage lenders. Unlike a bank that can only offer a specific set of mortgage products and rates, a mortgage broker can shop on your behalf for your best mortgage options from multiple financial institutions.
In this way, you can be sure to access all possible options and make a well-informed choice to save on your mortgage costs.
The many things a mortgage broker does to help you save money
The main goal of a mortgage broker is to find you the most cost-effective and practical mortgage solution that suits your needs and your budget.
A mortgage broker will do many things to help you save money on your mortgage:
Find out what your financial goals are;
Assess your financial situation;
Help you to determine how much you can afford to pay for your mortgage;
Speak to lenders and negotiate the best rates on your behalf;
Come back to you with only the best mortgage solutions tailored to your needs;
Explain the pros and cons of your options to help you make the right choice;
Close the mortgage deal and make sure the paperwork is in order.
In short, a mortgage broker will put out all the stops to make sure you get the best mortgage deal to buy your dream home.
How much will it cost you to hire a mortgage broker?
The best thing about hiring a mortgage broker to work with you in securing a great mortgage is that it won't cost you anything.
That's right. You get to have an expert working for you without paying a single cent. He will not really be working free of charge as he will be compensated by the lender.
How to spot the best mortgage broker in Oakville
Now that you know it pays to work with a broker in Oakville when looking for the best mortgage, the next step is to know how to spot the best mortgage broker.
A good mortgage broker must have the following qualifications:
✓   Completed the mortgage broker education
✓   Obtained his license from the Financial Services Commission of Ontario (FSCO)
✓   Has been in the mortgage industry for many years
✓   Has a vast knowledge of mortgages and real estate in your area
✓   Has an amiable personality and inspires trust and confidence
✓   Enjoys a good reputation as a mortgage professional
✓   He is a member of reputable organizations such as the Canadian Mortgage Brokers Association and the Mortgage Professionals Canada.
There are literally hundreds of mortgage brokers in Oakville you can choose from. Surely, you don't have the time and energy to call each one and backcheck them all. Don't worry, we have made it really easy for you to compare brokers in your area who offer extraordinary services when it comes to mortgage needs.
Take 2 minutes to fill out a short form on this page.
Connect with qualified and trusted mortgage brokers in Oakville now!
Compare brokers in your area, FREE OF CHARGE and NO OBLIGATION.
Types of mortgage services offered by mortgage brokers in Oakville
Mortgage brokers in Oakville offer a variety of mortgage services. They work with first-time home buyers, homeowners who need refinancing, people renewing a mortgage with their lender and what to get a better rate, or even those who have been denied a mortgage by a bank.
Mortgage brokers aren't magicians.  Borrowers will still need to provide the requirements of lenders such as good credit, a steady source of income, an acceptable debt to service ratio, etc. However, your broker will happily sit down with you to discuss what you need to do to qualify for a mortgage. Sometimes, a broker can refer you to a non-bank such as a credit union for a mortgage, if needed.
A mortgage broker is a one-stop shop for any and all types of mortgages found below:
Standard or collateral mortgages
A standard mortgage, sometimes called conventional mortgage, is registered against your property and indicates the amount borrowed, payments, interest rate, and when it becomes paid in full.  It is available for home buyers with at least a 20% down payment. Generally, the balance of a standard mortgage only goes down as payments are made, unless you refinance.
A collateral mortgage, on the other hand, is not registered but rather has a promissory note or agreement with your property as collateral.  With this type of mortgage, a borrower can avail of up to 125% of the property value. You can ask for more money from the lender if you need to renovate your home or to pay an outstanding debt without needing a new mortgage.
Some big lenders now offer only collateral mortgages.
Open or closed mortgages
Consumers have to choose between an open or a closed mortgage. The main difference between the two lies in the ability to make pre-payments before the term which can help save on interest costs and pay the loan off ahead of time.
A closed mortgage does not allow pre-payments. It has a fixed term and fixed monthly payments and cannot be renegotiated during the term. It is preferred by individuals who like knowing how much they need to pay and the exact schedule of payments.
An open mortgage is more flexible in that it allows the borrower to make pre-payments during the term without incurring a penalty.  You can also renegotiate or refinance your mortgage before the end of the term.
Fixed rate mortgage
A fixed rate mortgage has an interest rate that remains steady during the term, i.e. 2 years or 5 years.
Adjustable or variable rate mortgage
This type of mortgage has a changing interest rate based on the prime rate. It can benefit borrowers when interest rates are low but also pose a risk should interest rates suddenly rise.
If you need more information about the different types of mortgages and how to qualify for a mortgage, a mortgage broker is the best professional to speak to.
When is the best time to speak to a mortgage broker?
When is it ideal to look for a mortgage broker to speak to about your mortgage needs?
As a homebuyer
If you are planning on buying a home, the best time is before you start looking for a home. You might say, "but I haven't even begun to look yet and don't know if I can even afford it?"
That is precisely why you need to speak to a mortgage broker first.  He will help you to determine your budget to know how much you can afford to buy and how much you can qualify to borrow from a bank.
In doing so, you will be saving yourself a lot of wasted time and effort, not to mention heartache, if you start looking without your home financing in place.
If renewing a mortgage
If you already have a mortgage and it is up for renewal, it is best to talk to a mortgage broker months before your renewal is due.
As an expert, he can determine if you can get a better deal from your lender or another lender and renegotiate it for you. Even a slight reduction in percentage points can save you thousands of dollars in the long run.
Has your lender sent you the renewal form yet? Don't sign without speaking to a broker first. After all, it won't cost you anything.
If looking to refinance a mortgage
If you are looking for additional funds, access the equity in your home, or switch to a different type of mortgage, refinancing is a good way to do it.  A few reasons for considering refinancing include planned renovations, payment of debts with higher interest rates, debt consolidation, or to take advantage of lower rates.
If you are unsure if you should refinance your mortgage, it is best to study your personal situation.
Before refinancing your mortgage, it is important to understand if it is worthwhile for you. A mortgage broker in Oakville can show you if refinancing can meet your financial goals and if you can save money.
If you want to access your home's equity or get an additional loan, speak to a mortgage broker first. He can help you explore the best options for you.
Mortgage Portability – What are its Pros and Cons?
You may have heard of mortgage portability and wondered if it is something worth considering for your mortgage.
Mortgage portability means you can move a current mortgage on your home after you sell it to another property which you just bought.
This is a feature that could benefit you if your current mortgage rate is low. It could also help you to avoid penalties for breaking a mortgage early and is easier than taking out a new mortgage. However, not all lenders offer this feature. An experienced mortgage broker can explain to you in greater detail if you are interested.
Make the best mortgage decision – choose the best mortgage broker in Oakville
A good mortgage broker in Oakville can help you make the best mortgage decision.
You can choose your mortgage broker from our vast network – over 110 experienced and reliable brokers representing more than 20 financial institutions.
Don't let uncertainty and emotion cloud your judgment when it comes to a decision as important as your mortgage. Let a qualified and experienced mortgage expert run the numbers for you, compare mortgage products and rates, and present you with only the best solution to your needs. This incredible service can be yours, free of charge!
Fill out a short form on this page to find the best mortgage broker in Oakville.
Receive free mortgage solutions from our broker partners, all experts in the mortgage business.
Our offer is FREE and NO OBLIGATION!