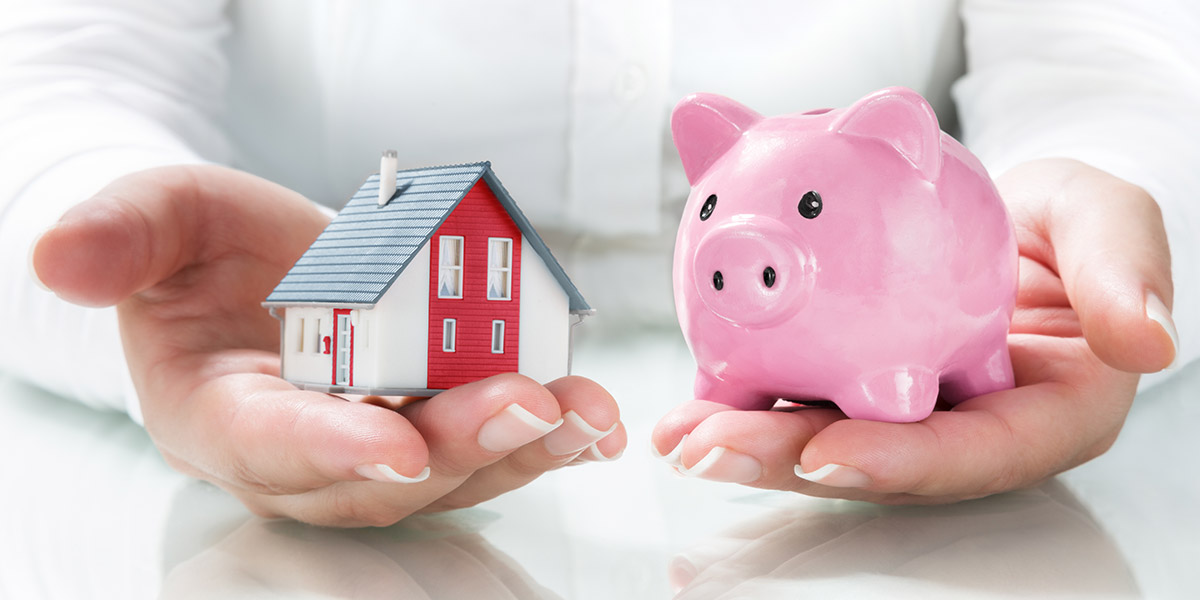 Whether you are buying a home or renewing your mortgage, it is critical to find the lowest mortgage rates to save money.  In Mississauga, many people take advantage of the affordable real estate prices to invest in a property. Did you know that you can save thousands of dollars by working with a good mortgage broker to find the best mortgage?
If you are seriously looking for a new home, it is imperative that you prepare your mortgage financing even before you choose a home to buy. A mortgage broker in Mississauga is the most qualified person to help you find home financing that won't stretch your budget.
So where can you find the best mortgage broker to be your partner in your real estate transaction?
Fortunately, you don't need to look very far. Our network of qualified and experienced mortgage brokers can connect you with an elite broker in your area.
To get started, fill out the form on this page. It is so easy!
You will soon receive proposals from qualified mortgage brokers, FREE OF CHARGE!
Reasons to shop for a mortgage with a mortgage broker
So you have been busy checking mortgage rates from banks on the internet. After perusing various websites of financial institutions, your head would be spinning from the different rates and mortgage products you will find. You will have many questions and uncertainties but there isn't anyone to answer them for you.
There is a better way to shop for a mortgage without stretching your patience and wasting hours of your time. An experienced mortgage broker works with dozens of mortgage lenders and can shop for the lowest mortgage rates that would suit your budget.
What are the advantages of getting a mortgage through a mortgage broker?
A mortgage broker in Mississauga can help you in more ways than you can imagine.
Your mortgage broker will:
Discuss your needs and goals, including the amount you need to purchase your home and how much you can afford to pay for your mortgage If you are renewing a mortgage, he will determine what you want from your mortgage- flexibility, lower payments, or savings.
✓ Assess your financial situation and credit standing to know what type of mortgage you may qualify for
✓ Present to you the various types of mortgages you can choose from
✓ Explains the mortgage process and answers your questions completely
✓ Shop around for the lowest possible rates
✓ Negotiate with lenders for your most advantageous rate
✓ Close your mortgage in the shortest time possible
✓ Prepare the paperwork
✓ Help you to save money with the lowest rates and the lowest fees
You can save time and money when you shop for a mortgage with a mortgage broker.
Getting a Mortgage: Bank or Mortgage Broker
Isn't it faster to just go to a bank to apply for a mortgage? Well, you can do that, of course. But let us tell you a secret about getting the best mortgage.
A bank can only offer you its own mortgage products and rates. You can't really negotiate your rate with the mortgage specialist.  In order to compare banks on your own, you will need to fill out new applications each time. Why should you go through all that hassle?
In contrast, a mortgage broker has access to all the rates of various bank and non-bank lenders in his network. He can also negotiate your rates on your behalf, saving you not only time but a lot of money.
He will also take care of your mortgage application and offer you all of your options, not just from 1 bank from but several institutions! Now that is a valuable service that no bank can offer you.
Individuals don't get offered the lowest rates by banks. On the other hand, mortgage brokers, due to the volume of mortgages they transact with lenders, have access to preferential rates.
Our mortgage partners work with more than 20 banks providing mortgages throughout Ontario and Quebec.
Invest your time wisely to obtain the right mortgage for your needs. Fill out our short form and connect with a Mississauga mortgage broker today!
Criteria for choosing the right mortgage broker
A mortgage broker is a real estate professional who has completed the education requirements and passed the qualifying exams to obtain a license.
It is best to work with a mortgage broker who is a member of the Canadian Association of Accredited Mortgage Professionals (CAAMP) or a part of the Independent Mortgage Brokers Association.
In choosing your mortgage broker, you should look for these qualities:
Qualifications – A mortgage broker in Mississauga must have completed his education under the auspices of the Mortgage Professionals Canada (MPC) and has a license from the Financial Services Commission of Ontario (FCSO)
Outstanding reputation – A good mortgage broker is reliable, honest, and enjoys an outstanding reputation as a mortgage professional. He has served hundreds of customers in the area and projects trust and competence.
A vast network of lenders – In order to give you the best service, he must have a vast network of lenders he can work with to obtain your mortgage.
Winning personality – A broker must be approachable, easy to talk to, inspires confidence and trust.
Transparent – A broker must be transparent in his dealings and should disclose to his customer all the necessary details pertaining to mortgages and his mortgage options.
Knowledgeable – A broker in Mississauga must be knowledgeable about his field as well as real estate, as a whole, in your area.
As you can see, choosing the right mortgage broker is a tall order, indeed. Our network has qualified and experienced mortgage professionals who have been carefully screened to possess all of these qualities.
We can help you to find the best mortgage broker if you fill out our short form. It is FREE and NO OBLIGATION.
Most Popular Types of Mortgages to Consider
When you are buying a home, you need to find a mortgage that suits you and your financial goals. Do you want flexibility in paying off your mortgage? Is it important for you to have a fixed amount to pay each month? Are you willing to take on a higher level of risk when it comes to your mortgage to take advantage of lower rates and changing market conditions?
In general, a mortgage has 2 elements – the principal amount borrowed and the interest cost.  It is essential to minimize the amount of the interest on the loan. Over the years, mortgage lenders have designed various mortgage packages aside from the standard type of mortgage, to suit changing needs of consumers.
Each borrower would have his own preferences and needs when it comes to the right mortgage to choose. Below are the most popular types of mortgages you can consider:
Your first option when you have at least 20% down-payment is a conventional mortgage.
With a high-ratio mortgage, a borrower can qualify for more than 80% of the purchase price or the assessed value of the property (whichever is lower). But you will also be required to have a mortgage default insurance. This option is open for borrowers who have less than 20% down-payment. The costs are higher than a conventional mortgage but it allows homebuyers to purchase a property with a little less cash upfront.
Vendor Take-Back Mortgages
With this type of mortgage, sellers allow a buyer to buy a property by lending a percentage of the purchase price.  It may be favorable to buyers because of lower costs and flexibility, including paying off the loan without any fees.  This type of mortgage is popular when mortgage interest rates are high. But with historically low mortgage rates prevailing in the market at the moment, such mortgages would be rare.
Portable mortgages can be moved from one property to another without the lender requiring a re-qualification. There are still restrictions with this type of mortgage and not all mortgage lenders offer it.
Home Equity Line of Credit
A home equity line of credit gives the borrower a revolving credit line against the property.  Lenders offer up to a certain percentage of the property's value which may be accessed by the borrower. It may be split in two, with a portion having a fixed rate and the other half with a variable rate.
There are also mortgage loan terms that you will hear about which are related to the interest rate or repayment options.
Open Mortgages
Open mortgages offer more flexibility by being able to repay the mortgage without a penalty.  This type of mortgage usually has shorter terms but some may have longer terms or variable rates.
Closed Mortgages
This type of mortgage cannot be repaid, refinanced, or renegotiated before the maturity date.
Fixed Rate Mortgages
A fixed rate mortgage is just as the name implies; a fixed interest rate that is locked for a certain period. Because of the fixed rate, it is preferred by many borrowers as they always know how much they need to pay, giving them greater peace of mind. Some lenders give prepayment options to borrowers to pay off the loan faster, in full or partially.
Variable Rate Mortgages
This type of mortgage has a rate that changes at any given time during the mortgage term.  The mortgage is periodically reviewed and should market interest rates change, whether up or down, the mortgage rate may change.

Choosing the right mortgage can be confusing and overwhelming. A qualified mortgage broker can help explain to you the nuances of these mortgage products and offer valuable advice tailored to your specific financial needs.
How much does it cost to hire a mortgage broker in Mississauga?
Now that you know how important the role is of a mortgage broker, you would think that it is expensive to obtain the services of a good one.
We are happy to inform you that you get his valuable services and expertise, FREE OF CHARGE!
It is true; you don't pay any professional fees to your mortgage broker because he will be compensated by the lender of your choice.
But while you don't pay him his fees, you are still his number 1 priority, not the lender.  His obligation is to you, his client, and you can expect him to give you his utmost dedication.
Since mortgage brokers offer their valuable services without any cost to borrowers, there really is no reason for you to stress yourself out looking for a mortgage loan by yourself.
Choose your Mortgage Broker in just 2 Minutes
We know you are very busy. You don't have the time to visit several banks or stay on the phone for hours to look for the best mortgage to buy your new home. Well, you don't have to!
This platform was designed with you in mind. We would like to help you find the best mortgage broker from the comfort of your own home or office, in just 2 minutes.
Fill out the form below with your details and we will gladly take care of the rest. Soon, you will receive offers from mortgage brokers in your area that you can compare and choose from.
 This service is ABSOLUTELY FREE and NO OBLIGATION!
Find your mortgage broker from Mississauga from among our trustworthy and highly-qualified mortgage professionals.