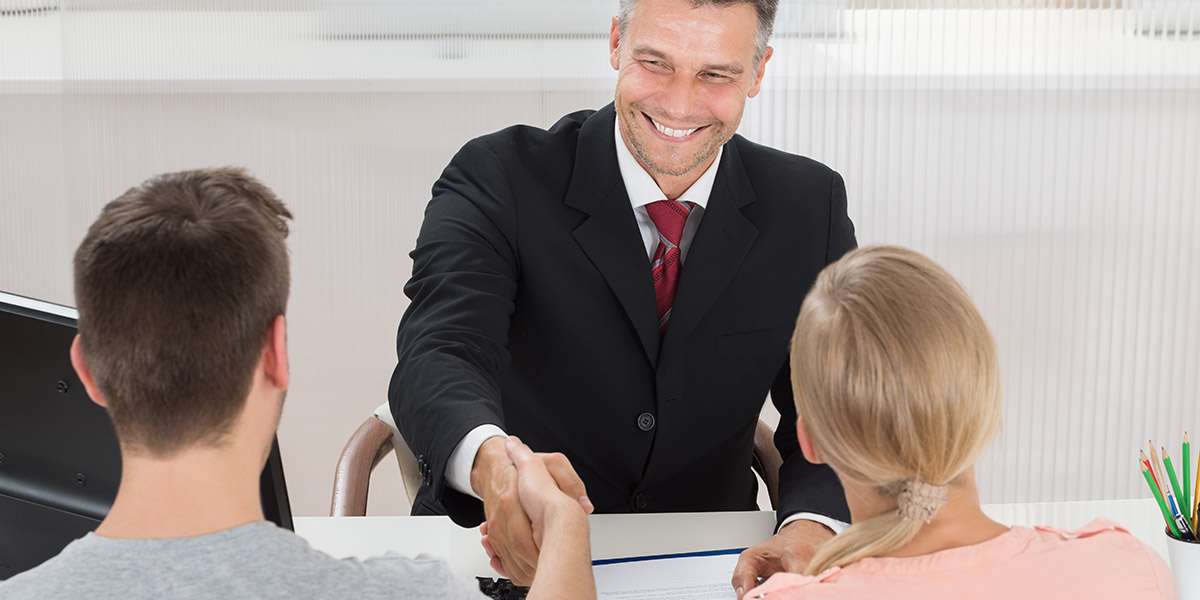 A mortgage is most likely the biggest financial transaction the average Canadian will enter into in his lifetime.  More importantly, a mortgage will follow him and affect his finances for 5, 10, or 20 years.  With that in mind, you deserve to get a mortgage that is tailored to your needs and budgets to make it as profitable for you as possible. Why pay higher mortgage payments when you can save thousands of dollars on interest payments over the long term?
Don't speak to a bank to get a mortgage. Banks can't give you a variety of mortgage solutions because they stick only to what they offer.  You need to compare all the mortgage options offered by a multitude of lenders to make a well-informed choice.
How to compare mortgage options in Hamilton?
Why is it important to compare mortgage options in Hamilton? Every mortgage product is different; lenders offer different rates and terms. Because your mortgage needs are specific, it is critical that you get a mortgage that suits your budget and your goals in every possible way.
We are not saying you need to speak with every bank or lender in your area. That's a complete waste of time and energy.  Rather, you need a mortgage expert beside you to shop around for the best product and rates and give you the best choices.
Our strong network, consisting of over 110 mortgage brokers and over 20 financial institutions, will help you find the best mortgage broker to help you with your mortgage.
Fill out a short form which takes no more than 2 minutes!
Receive free and no obligation mortgage proposals from experienced brokers in your area
Mortgage brokers have a unique access to a network of lenders
A mortgage broker is a mortgage expert that works with a variety of lenders in Ontario to offer clients as many mortgage options as possible. In order to do that, they must first determine exactly what you need from your mortgage and offer you the best solutions.
If you try to compare lenders, you will need to apply with each one so that they can offer you a mortgage. Can you imagine how much time you will be wasting, not to mention the possible effect on your credit? In contrast, a mortgage broker will only require your information once and speak to a variety of lenders on your behalf to negotiate your rate.
That is convenience you really won't get anywhere else!
A mortgage broker will do these important services, just for you!
By having your very own mortgage broker, you will benefit from these important services:
✓ An expert to study your financial situation and offer you valuable advice
✓ Free comparison of mortgage options in the market to find you the best choice
✓ Negotiate with lenders for the best possible rate
✓ Explain to you the pros and cons of each product to help you make a well-informed choice
✓ Make sure that your mortgage is tailored to your needs and goals
✓ Close the mortgage deal and follow the paperwork.
Would you believe that you get all of these important benefits, FREE OF CHARGE!
That's right, these services are given to you free of charge because you don't pay your broker any fees. The lender will be responsible for his compensation by way of a commission.
The different types of mortgage services in Hamilton
Our reliable and qualified mortgage broker partners provide all types of mortgage services in Hamilton.  They can help you with:
New mortgage applications
Renewal of mortgage
Refinancing a mortgage
Consolidation
Home Equity Line of Credit
In addition, they can find the lowest rates from lenders for conventional mortgages or assist individuals with credit issues to secure a mortgage.
In fact, they can negotiate with lenders to reduce application fees or interest rates. With their knowledge of the market, they can give valuable advice regarding the lender most suitable for your situation or the most advantageous mortgage deals.
Check out the best mortgage brokers in Hamilton and the many different mortgage services you can benefit from. Fill out our short form on this page to connect with a broker today!
What kind of mortgage do you need?
People need different things when it comes to a mortgage. For a  homebuyer with less than 20% down payment, he will be needing a high-ratio mortgage while a buyer with at least 20% down payment would need a conventional mortgage.
Some people prefer to have stability with their interest rates and would prefer a fixed rate mortgage. Others with a higher risk tolerance and want to benefit from lower rates would go for a variable rate mortgage.
As you can see, not everyone will need the same kind of mortgage. This means that the mortgage your parents have may not exactly be the right one for you.
For this reason, it is very important to speak to a mortgage broker. He will determine your specific mortgage needs based on your own personal financial situation. He will provide you with advice as well as the best options to choose from.
Mortgage requirements needed by your mortgage broker in Hamilton
Your mortgage broker will be the one to accomplish a mortgage application on your behalf.  This saves you a lot of time and effort and ensures you get the highest chances of approval.
In order to successfully secure the best type of mortgage for you, a broker will need the following:
Personal Information
Some of the personal data needed by your broker include:
Your complete name and address
Previous addressed and length of time of residence in each one
Date of birth
Social Insurance Number (SIN)
Home and office telephone numbers
Dependents
Employer's name and address
Previous employers and addresses
Amount of your down payment
Assets and liabilities
Gross Annual Income
For Self-Employed Individuals
If you are self-employed or earn commissions, lenders will need additional information such as:
Tax returns ( 2 or 3 years)
Notice of assessment
What are your assets?
Assets may include:
Real estate properties owned
Vehicles
Stocks
Mutual funds
Guaranteed Investment Certificates (GICs)
Bank accounts (Cash)
Canada Savings Bonds
RRSPs
What are your liabilities?
Liabilities would include the following:
Other existing mortgages
Credit card debts
Car loans
Loans and credit lines
The broker may require specific amounts for the above.  Your assets, minus your debts, will provide your net worth.
How important is the amount of your downpayment?
The amount of your down payment is critical to your successful application for a mortgage.  It is referred to as the "equity" to your home.  Most lenders prefer that you have at least 20% of the purchase price. This is known as a conventional mortgage.
However, you can also have a down payment which is 5% or 10%. This is referred to as a high-ratio  mortgage. In such cases, you will have an additional requirement, mortgage default insurance, to protect the lender from borrower default.
You will be asked to provide proof of the funds for your down payment. Most lenders will check on these funds and how long you have had it. (preferably, not less than 3 months).
In case your parents have given you the down payment as a gift, they may be asked to provide a letter attesting to the fact that they will not ask you to repay it as a loan.
The down payment amount is important when lenders assess your ability to repay the loan. The less money you borrow for your home purchase, the lower your monthly payments and the interest will be.
Are you ready to apply for home financing today? Find the best Hamilton mortgage broker to assist you.
GET YOUR FREE MORTGAGE QUOTES HERE!
Renewing a mortgage? Speak to a mortgage broker first
Are you renewing your mortgage? You should know that you may have the power to move your mortgage to another lender who can offer you better terms or lower rates.
Your current lender may not exactly be giving you the best mortgage deal. In fact, it is most likely that you will be getting the same interest rate you have had in the last 5 years, or worse, a few points higher.
If you want to save money on your mortgage, it is in your best interest to speak to one of our mortgage brokers.  They can compare and shop around on your behalf to find the best deal that can help you lower the cost of your mortgage.
Our broker partners work with 20 of the biggest mortgage lenders and financial institutions in Ontario. Let them find you the best mortgage solution that is right for you!
How to save money on your mortgage with a mortgage broker
There are a few simple ways that a mortgage broker can help you save on your mortgage.
He can help you find lower interest rates
Get a discount from the lender for your application fees
Advise you on the most advantageous mortgage offer
In addition, he can also provide solutions to your current mortgage situation if you are not satisfied or if you need additional funds.
Refinancing an existing mortgage
If you need additional funds in order to renovate your home or to consolidate your debts, refinancing can be a viable solution to your problem.
It can also be very effective in lowering your monthly expenses for your loans, including your mortgage.
Debt consolidation is nothing new and can ease the stress when finances are tight.  A good mortgage broker can walk you through your options and find the best solution for your needs.
Tips for first-time buyers to qualify for a mortgage
Applying for a mortgage is exciting because you are thinking of buying your dream home. But it can also be very scary and disappointing if you don't get approved.
Lenders look at certain criteria when you apply for a mortgage. Knowing what lenders want to see will increase your chances of getting approved and make so much less stressful for you.
Factors that lenders evaluate
Recently, Canadian mortgage lenders have raised their standards for mortgage borrowers.  With new stress tests required by banks from borrowers (meaning they can afford to repay the loan even at higher rates),  it means getting approved for a mortgage has been tougher for average Canadians.
Lenders want to see the following from borrowers applying for a mortgage:
Capacity (monthly housing costs should not exceed 32% while your total debt payments must not exceed 40% of your gross monthly income)
Character ( how long you have been at your job, how long you have lived in your home, etc.)
Credit ( you must have established good credit history)
Collateral (the home you wish to purchase must be acceptable to your lender at the selling price)
Questions to ask a broker when getting a mortgage
It is imperative that you compare mortgage offers from different lenders. You can ask your broker the following questions in order to make your choice.
✓ What is the interest rate
✓ What are the payment options?
✓ Do you have prepayment options?
✓ What is the prepayment penalty?
✓ How much is the application fee?
✓ Is the mortgage registered as a standard or a collateral charge?
✓ What is the amortization period?
Asking these important questions can help you in making the right choice for your mortgage.
Choose a mortgage broker in Hamilton to assist you in getting a mortgage approval
Now you know how important it is to work with a mortgage broker to get a mortgage in Hamilton.
You need to find not just any broker; only a qualified broker with experience and a good reputation will do.
In order to save time, choose from among the qualified, experienced, and knowledgeable mortgage brokers in our network.
We are partners with over 100 mortgage brokers working with +20 financial institutions!
Only 1 short form to connect with the best Hamilton mortgage experts.
Fill-out the form on this page today to start your mortgage application process!