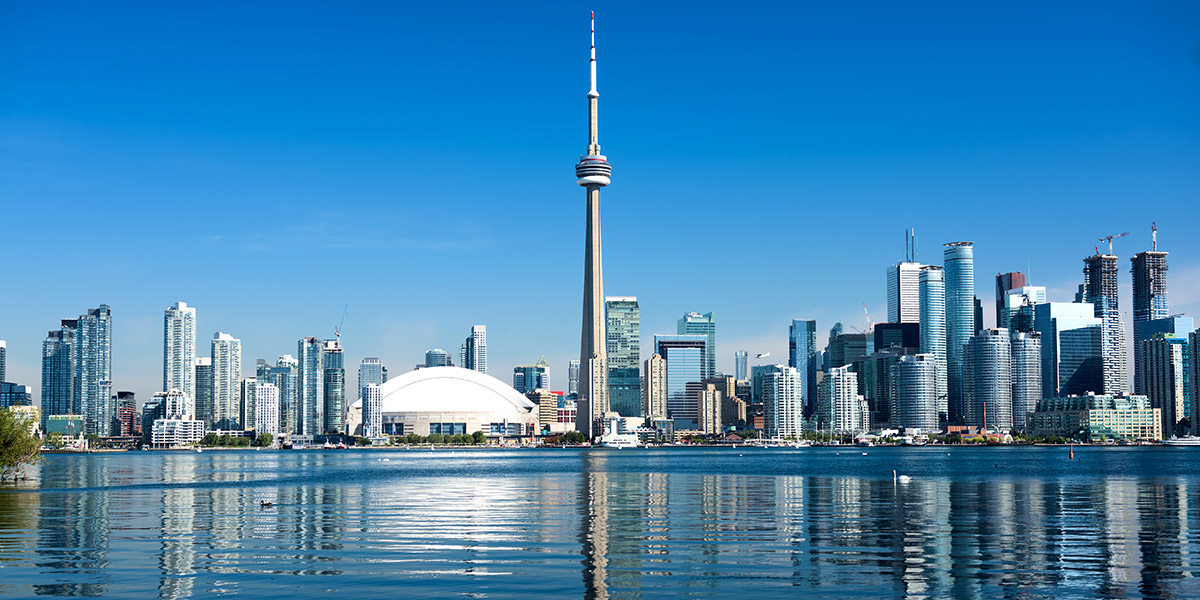 If you are renewing your mortgage or looking for a mortgage to buy a house in Toronto, take a minute to read this. It will definitely help you to save thousands of dollars on your mortgage loan.
Firstly, how are you planning to work on your mortgage? Are you talking to a bank or maybe scouring websites or advertisements? There is a much better way to get to a good mortgage product or rate that suits your needs.
What you really need to find, first and foremost, is a qualified and experienced mortgage broker in Toronto.
All smart homeowners know that the best source of the lowest mortgage rates is not a bank but a mortgage broker.
We can help you connect with the best brokers in Toronto in less than 2 minutes!
Fill out our short form on this page and receive FREE and NO OBLIGATION proposals from the best mortgage brokers in your area!
What kind of mortgage do you need?
Do you know what type of mortgage you need? This is not an easy question to answer. You need to first assess your financial situation and know what your goals are.
If you are buying a new house and you have at least 20 down-payment based on the purchase price, you would probably go for a conventional mortgage. What is left to do is to find the lowest possible rate and fees for your mortgage to reduce your costs. This is where a mortgage broker comes in. He will shop around for the lowest rates from his network of lenders and negotiate the best rate for you.
If you are renewing a mortgage and either want to reduce the monthly payment or find a better rate, your mortgage broker will also shop for a new lender who can offer a better mortgage deal.
The important thing to know is that a mortgage broker will take the time to discuss with you your financial goals and needs and look for the best solutions.
Steps to find the best Toronto mortgage brokers
Looking for a Toronto mortgage broker can seem like looking for a needle in a haystack. Yes, there are hundreds of them, so how do you pick the best one?
It will take too long if you call each one you can find on the phone and interview them. You actually need only two minutes and 3 simple steps to find the right mortgage broker for you.
Our network consists of more than 110 mortgage brokers representing over 20 of the top financial institutions in Toronto. Just fill out our short form, send us your request, and you will soon receive free proposals from leading brokers in your area.
Finding a mortgage broker has never been this easy! Best of all, you don't have to pay for the service and you are under no obligation.
Essential Services offered by Toronto Mortgage Brokers
Toronto mortgage brokers offer valuable services that bank mortgage specialists don't offer. These highly essential services ensure that you get the right mortgage product at the best possible rate.
Makes a thorough assessment of your finances to determine your needs
Asks you what your plans or goals are
Shops for the best mortgage product that suits your needs, not from just 1 lender but from multiple lenders
Negotiates the best rate and fees
Discusses your options with you and explains all the details
Lets you compare multiple options to choose your most advantageous offer
Helps you to save on your mortgage payments
Limited mortgage options from banks, more options from brokers
A bank mortgage specialist can't do these essential steps with you because he can offer only what is available at his bank. He will not refer you to other lenders or compare mortgage products with you.
Don't limit your mortgage options by going to a bank. Rather, find a qualified and experienced Toronto mortgage broker from our network!
With over 110 mortgage brokers and more than 20 reputable financial institutions, you are sure to get the very best options for your mortgage needs.
Criteria for choosing a mortgage broker in Toronto
Not everyone can be a mortgage broker. In order to practice as a mortgage professional in Toronto, an individual must possess a skills set that sets him apart from other brokers.
A licensed mortgage agent can become a broker after 2 years of experience and must complete the mortgage broker course by the FCSO.
Must be a Canadian resident and have an Ontario mailing address
Must be hired by a brokerage and authorized to trade or deal in mortgages
There are other criteria based on personal preferences that you must consider. But generally, a good mortgage broker must also have personal skills on top of his technical skills, such as:
Be a good listener and have empathy for his clients
Must inspire trust and confidence
Be easy to talk to and available for his clients
Have a wide network of lenders to work with
Have a deep knowledge regarding his field as well as of real estate in Toronto
You can easily compare multiple mortgage brokers from our network based on technical and personal skills.
Invest 2 minutes of your time wisely!
Save on your mortgage by filling out our short form on this page.
10 Things you must know about Canadian Mortgages
Maybe 6 out of 10 people you know have a mortgage. To Canadians, owning a home is probably the most important life goal and the most significant achievement.
But while many people have a mortgage, a majority of them still know very little about mortgages. It is important for anyone to know as much as possible in order to make the best choices whenever you take out a mortgage or renew one.
Below are 10 significant things to know about Canadian mortgages.
1. What is a fixed mortgage rate?
A fixed mortgage rate means that your mortgage payments are level throughout the term and the interest rate is fixed.  Is this the best type of mortgage? Well, it depends on what you want from your mortgage. People who like security and don't want to take risks would prefer a fixed mortgage rate.
2. What is a variable mortgage rate?
A variable mortgage rate means your interest rate changes; it either goes up or down, depending on the market interest rate.  It carries more risks because your payments could increase if the prime rate goes up. However, your payment could also go down if rates are down.
3. What is an open mortgage?
An open mortgage can have a variable or fixed rate.  It is a more flexible type of mortgage but would have higher interest rates than a closed mortgage.  The most important element of an open mortgage is the flexibility to make additional payments at any time without incurring penalties.
4. What is a closed mortgage?
A closed mortgage can also have a fixed or variable rate. It is popular among homebuyers because the rate is lower than an open mortgage. However, you are limited in terms of how much you can pay down on your principal.  If you close out a mortgage before the term, you will need to pay a penalty.
5. What is a mortgage broker?
A mortgage broker is a licensed professional that intercedes on your behalf with lenders to obtain for you the best mortgage deal.  Due to the volume of transactions that they generate for lenders, brokers can pass on significant discounts to clients with lower mortgage rates.
6. How much do mortgage brokers charge for their services?
Mortgage brokers don't usually charge their clients any fees. Rather, they earn from commissions which are paid by the lenders in the form of commissions.  Basically, the cost of their services is free for the client and borne by the lender that will provide the mortgage loan.
7. How is getting a mortgage from a bank different from getting one from a broker?
There is one very significant difference in getting a mortgage directly from a bank and getting one from a broker – choice. With a bank, you are confined to mortgage products and rates offered by the bank and you generally can't negotiate. With a broker, you can choose from a variety of lenders and compare mortgages to save on cost. Your broker can also negotiate on your behalf.
8. Why do mortgage rates differ?
Rates do vary depending on the lender. Banks offer different types of mortgages and their pricing is also different.  The price that a consumer ultimately pays will depend on what he is looking for in a mortgage product and what bells and whistles you prefer to have.
9. Who needs mortgage default insurance?
Mortgage default insurance is required for loans that have less than 20% down-payment on the purchase price. If a buyer pays only 5, 10, or 15% towards the down-payment, his lender will require him to obtain a mortgage default insurance as required by Canadian law.  This protects the lender in case the borrower defaults on the loan.
10. Why do some people have multiple mortgages?
Some people do have multiple mortgages. The mortgage is split into parts, one can have a variable rate while one has a fixed rate. In this way, the consumer can enjoy the benefits of both types of mortgage rates. This is especially relevant today when rates are historically low.
Understanding these 10 important things about mortgages will go a long way to helping you to make the best decisions about your mortgage.
Want a better rate? Obtain the best mortgage rates from mortgage brokers
It is not impossible to get a better mortgage rate. Before you renew your mortgage, make sure to speak to a mortgage broker to compare mortgage quotes.
Your broker will work hard to negotiate your rates or find a better deal for you.
Working with a mortgage broker is the best way to fnd better deals than what your bank is offering you. They have access to multiple lenders and rates that are lower than published rates.
Once a mortgage deal is closed, the borrower doesn't pay the broker because the lender does.
Compare Toronto mortgage brokers in just 2 minutes
A home purchase is a big step and can cause a lot of anxiety. Most of the stress comes from getting approved for a mortgage and obtaining one with the best rate.
We designed this convenient and reliable platform to help you find the best Toronto mortgage broker. Our mortgage partners will study your profile to offer you the best mortgage at the lowest possible rates.
How can you be sure to get the lowest quotes? Our broker partners know that they are competing against one another to get your business. That means they will make sure to offer you the lowest possible rates from choice lenders in your region.
Save time and money with your mortgage today.
Fill out the short form on this page to receive a FREE and NO OBLIGATION quote.