Is your mortgage term just around the corner? The time of renewal for a mortgage is an important one and when you need to make important decisions.  You can find a mortgage broker to help you with your mortgage renewal.
At the end of a mortgage term, if you have a remaining balance, you need to renew the mortgage for a new term.  With each renewal comes a perfect opportunity to evaluate whether your mortgage terms are advantageous for you and compare with your new goals.
Your current lender will send you a renewal notice by mail that you could just sign and mail back. However, to ensure you get the best deal, we suggest you be more proactive in your mortgage renewal by comparing with other mortgage options.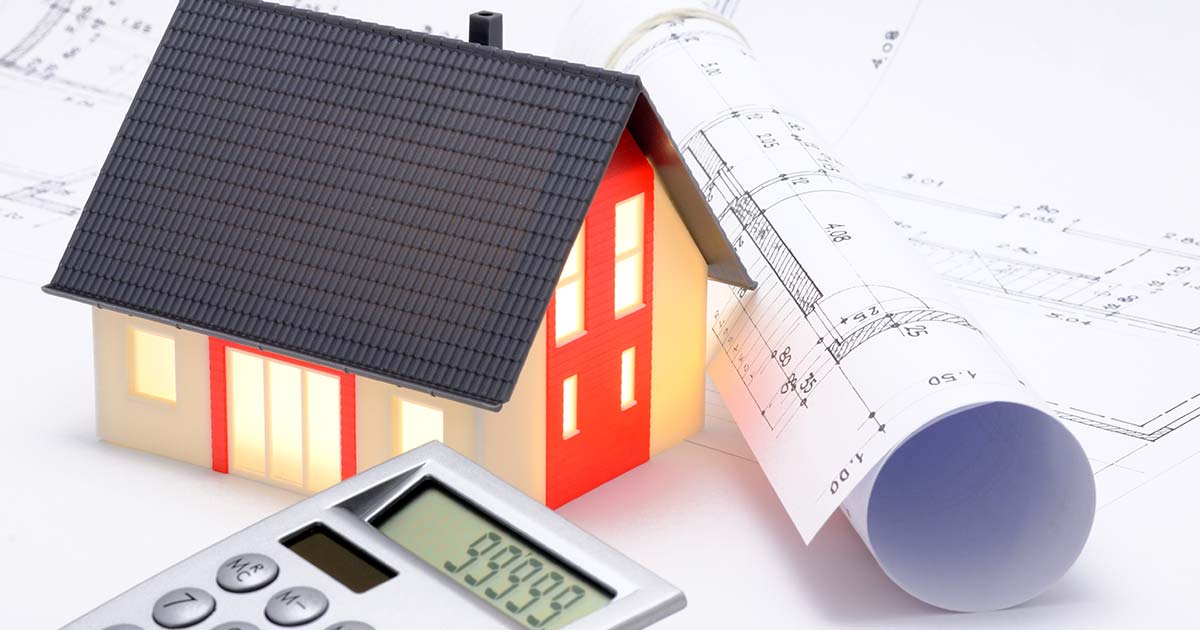 Steps to a Mortgage Renewal Process
As early as 4 months before your mortgage term's maturity, mark it on your calendar.  This is the time you should start your renewal process.
You can choose to renew with your current lender, especially if you are most happy with the terms and conditions of your mortgage.
You can also start to search for better terms and rates with a mortgage broker.  By finding mortgage brokers who are qualified and experienced in mortgage renewal, you can get your best options and be in a better position to negotiate with your lender.
Compare interest rates, terms, and pre-payment penalties. Don't sign that renewal notice from your current lender until you know your choices.
Think of your Financial Goals
A lot may have changed since you first obtained your mortgage. Your previous goals may not be the same today. You may be earning more or your spouse could have become employed, you may have had an additional child or a son just started at university.
These things should all be considered in a mortgage renewal. You need to consider whether you want to:
Accelerate your payments
Reduce your monthly payments
Find lower interest rates
Shorten or lengthen your term
Access equity
No matter what your new financial goals and needs are, our broker partners can help you find the right mortgage product, mortgage term, and mortgage rate.
What do you need from your Mortgage?
It is important to make a list of the things you want in your mortgage. Sit down and ask yourself these questions.
✓ Can you increase your monthly payment? If you can, check your pre-payment options under your mortgage terms and conditions.
✓ Are you expecting a lump sum (inheritance, bonus) that you can pay towards your mortgage? If you are, check the lump sum pre-payment conditions of your mortgage.
✓ Do you want to pay-off your mortgage completely with this renewal? If yes, check pre-payment penalties and compare options under variable and fixed mortgages.
✓ Are you in need of more funds at this time? If yes, check pre-payment penalties involved for refinancing and compare with collateral mortgages.
✓ Are you planning to sell your home or move in 5 years? If yes, you should look at assumable or portable mortgages and check on pre-payment penalties.
Have a Decision in the last 30 days before Term
Your lender is required by law to send you a mortgage renewal statement on or before 21 days of your term date. Most lenders will send a renewal offer with their lowest posted rate that is valid for 30 days before maturity date.  This protects you from any increase in rates during your renewal time.
If you have done your research, you would know whether the offer from your lender is actually the best rate available or not in the market.  If you are not satisfied, you have the right to renegotiate.
If your current lender is not willing to give you a lower rate, you should find a mortgage broker and discuss your options from other lenders.
Renew to your Maximum Advantage
Once you have shopped around and thought about your financial goals, it is time to renew to your best advantage.
Which lender can give you what you need from a mortgage?
You can decide to stay with your lender or switch your mortgage over to a new lender, with the help of the best mortgage broker in town.
Your mortgage broker will help you to find better terms and rates and will work hard to make you happy with your mortgage renewal.
Need a mortgage broker? Start shopping now using our free online mortgage quotes from leading brokers in Quebec.
4 Things to Consider When Renewing a Mortgage
Studies show that a lot of Canadian homeowners simply sign mortgage renewal papers and don't renegotiate. This is a pity, because you can save money on your mortgage payments if you review terms and conditions before you renew.
We know life can get very busy but it is important to save what you can from your mortgage.
Are you renewing your mortgage? Check these 4 things to consider before you renew with your lender.
Posted rates
Research posted rates before you sign renewal papers. You should ask for a better rate from your lender and compare with posted rates of other lenders.
Broker or Banker
Of course you can go to your banker but your bank can only offer you their products and rates. Brokers can get lower rates because they have access to multiple lenders. By going to a broker to renew your mortgage, he can search for the best mortgage product with the best rate based on your financial goals.
According to the Bank of Canada, going through a broker to renew a mortgage can help you save at least $1,670 on interest for a $200,000 loan for a 5-year term.  You can also get a mortgage with terms that are not so restrictive.
Fixed or Variable
When you have researched the rates for your chosen term (fixed or variable), speak to your lender and ask for their best quote. If you can get a better rate somewhere else, by all means, switch lenders. Loyalty won't get you a better rate.
Pre-Payment Options and Penalties
The future can bring many changes, including to your finances. For better or worse, it pays to know what your pre-payment options and penalties are.
What does it cost to switch lenders during renewal?
Switching your mortgage to a new lender will need paperwork but don't worry; your mortgage broker will help with that.
Taking this step will get you access to lower rates which ultimately, could mean thousands of dollars in savings.
The new lender may charge an appraisal fee for verification of the property's value, discharge fees, legal fees, and assignment fee.
Mortgage brokers and lenders can sometimes work together to pay for some of these fees to get your mortgage. It pays to be prepared to spend a bit to switch lenders, especially if you will be gaining much more in the long run.
Generally, you don't pay a penalty if you switch lenders during renewal time.
Compare Mortgage Quotes During Renewal Time
When you are renewing a mortgage, don't just focus on the interest rate. It is equally important to check on rate type (fixed or variable), amortization period, and payment schedule flexibility because they all help to reduce your overall mortgage costs.
No matter what your new financial goals are for this mortgage renewal, a mortgage broker can help you to achieve them with your mortgage.
Brokers work with many different lenders and can get you better rates and better terms.
If you don't relish the idea of negotiating with your bank or have no time to do the research on your own, find a mortgage broker who can do all of these for you.
Best of all, brokers don't usually charge fees from clients as they are compensated by lenders.
Are you ready to shop for a better mortgage? Fill-out our short online form and connect with leading mortgage brokers in Quebec.