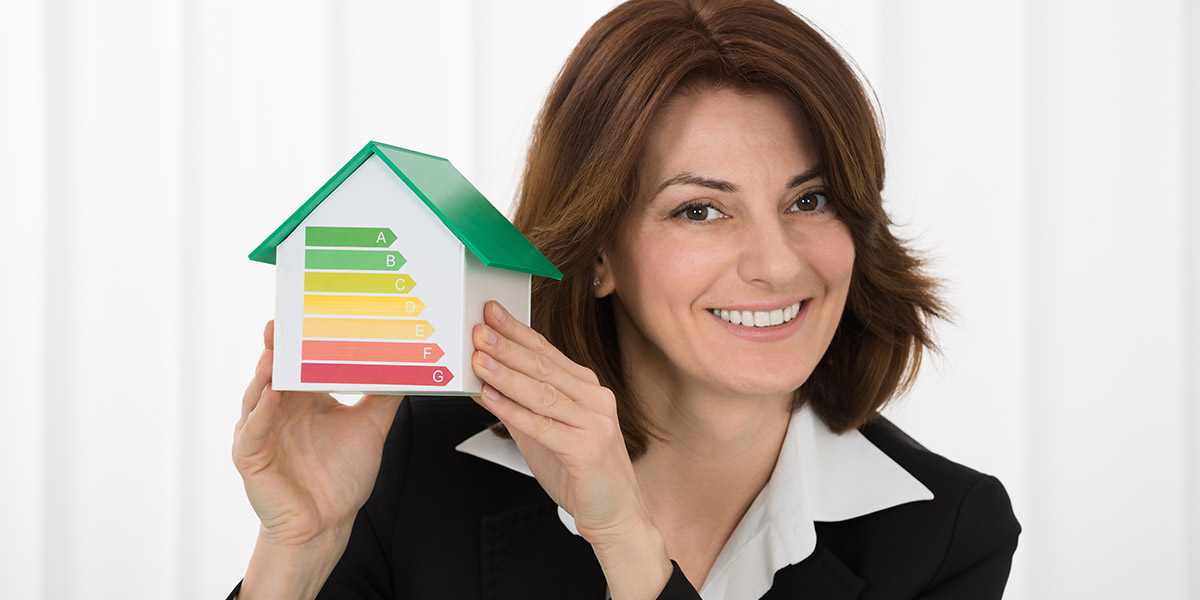 Are you looking for the lowest mortgage rates to buy a house in Vaughan? Well, you won't find the best rates by talking to a bank or applying with a bank online.
The truth is that banks don't offer the best mortgage rates to individuals. The lowest mortgage rates can only be found by comparing mortgage products and rates in the market.
If you do the comparison on your own, you will be spending hours, or days even, and still get nowhere.
The best strategy for finding the lowest mortgage rates based on your needs is through a mortgage broker in Vaughan!
Our partners, experienced mortgage brokers in Vaughan, will provide you with the best advice and guide you step by step, free of charge!
What is a mortgage broker and why do you need one?
Most people would already have an inkling of what a mortgage broker is. But it is also likely that the idea of what a mortgage broker does and the importance of his role in securing a mortgage may not be very clear.
What exactly does a mortgage broker do and how can he help you?
A mortgage broker is a licensed mortgage professional that acts as an intermediary between the borrower and the banks. He will search for the best mortgage deal from a variety of lenders in his network so you can compare and choose the most advantageous one.
Whether you are a first time home buyer or a homeowner looking to reduce your mortgage payments, a mortgage broker can come to the rescue!
Mortgage broker vs. applying directly with a bank
Of course, it is always possible for you to apply with a bank for a mortgage directly. You may think that you have been a faithful customer of your bank and they will certainly give you a good mortgage package.
You must understand that a bank has a specific set of mortgage products and rates. When you go to a bank, you will be offered what they have, nothing more. In order to compare their mortgage products with other banks, you will need to make multiple applications. That is not a smart thing to do as it may negatively impact your credit.
When you work with a mortgage broker to get a mortgage, he will talk to different lenders and negotiate on your behalf to get the best rates available. You save on time and energy and best of all, money from lower mortgage payments monthly.
How much does a mortgage broker charge for his services?
A mortgage broker is tasked with providing you with the following services:
Determine your needs and goals with a thorough evaluation of your finances
Canvas multiple lenders to come up with the best mortgage options
Negotiate the best rates with your chosen lender
Provide you with valuable advice tailored to your specific needs
Inform you about each mortgage option and explain its pros and cons
Assist you in making the best choice
Handle the paperwork and close the mortgage deal
Considering how valuable his services are and the advantages you can obtain from his services, a mortgage broker will cost you NOTHING!
That's right, you pay nothing to your mortgage broker because he will be compensated by way of a commission by the lender.
In a nutshell, you will be gaining EVERYTHING by working with a mortgage broker, FREE OF CHARGE!
You have nothing to lose by talking to a mortgage broker to help you with your mortgage.
Compare qualified and experienced brokers in your area now!
Fill out a short form on this page and connect with a broker of your choice.
This service is ABSOLUTELY FREE and NO OBLIGATION!
Choose the right mortgage in Vaughan – Understanding your mortgage options
There are generally 2 methods of obtaining a mortgage in Vaughan. You can go through a mortgage broker or you can talk to a bank mortgage specialist.
Whichever method you choose, you need to understand your mortgage options to be able to choose the right mortgage for you.
You must keep in mind that mortgage products are not a "one size, fits all" solution. It is critical for you to research your options based on your needs and to choose wisely.
In Canada, the standard mortgage is a 5-year mortgage amortized over 25 years. At the end of the 5 years, the loan balance is refinanced and could mean a rise in rates.
Below are the most popular mortgages in Vaughan for you to consider:

Conventional mortgage
A conventional mortgage is one wherein the buyer has at least 20% down-payment for the purchase of a house. With a conventional mortgage, you still need to consider whether you want an open mortgage or a closed mortgage, a variable rate or a fixed rate.
High-ratio mortgage
A high-ratio mortgage is one wherein the buyer has less than 20% down-payment for the purchase of a house. This type of mortgage has an additional requirement called mortgage default insurance, also referred to as mortgage insurance.
A mortgage default insurance, oftentimes, is rolled into your mortgage payments. It is a type of insurance that is designed to protect the lender from borrower default. This means additional costs for the borrower but this option is ideal for individuals who just don't have the 20% down-payment available but already want to buy a property.
There are also people who may have the 20% down payment but don't mind getting a high-ratio mortgage instead to keep their cash liquid in case of an emergency or for closing costs.
Fixed rate mortgage
This type of mortgage has an interest rate that doesn't change for a determined period of time, usually 1 to 5 years. Individuals who want to be able to manage their budget, know exactly what their mortgage payment and cost is, would prefer this mortgage. The rate would be a bit higher than other mortgage types but you have the advantage of stability. If mortgage rates are predicted to increase over the term of the loan, it may be ideal to get a fixed rate mortgage.
Variable rate mortgage
This type of mortgage has a fluctuating interest rate which depends on the current prime rate. Your monthly payment will be the same but the fluctuating amount is applied on the principal. You get some level of stability because of the consistency of your mortgage payments and you reap some rewards when interest rates decline. If mortgage rates are low, it may be ideal to get a variable rate mortgage.
Closed mortgage
This type of mortgage restricts the borrower's ability to renegotiate the loan terms or to pay off the loan before its term. There would be a large penalty should you decide to pay above the limit.
Open mortgage
This type of mortgage offers more flexibility in terms of payment. You can make prepayments in lump sums or accelerated payments. However, open mortgages also have slightly higher interest rates than closed mortgages.
Portable mortgage
This is a mortgage that can move when you do. It means you can apply your mortgage to another property without paying a penalty or breaking your contract. You can also keep your mortgage rate and current loan without needing to get approval once more.
Collateral mortgage
This is a mortgage wherein a lender lends you more money based on the increased value of your property without a need for refinancing. If you believe you may need additional funds in the future, for renovation or other projects, you may want to consider this type of mortgage. This type of mortgage cannot be transferred to another lender. There are banks that only offer collateral mortgages.
Home Equity Line of Credit (HELOC)
This type of loan most often works in tandem with your mortgage but it can also work as a mortgage by itself, with lenders offering up to 65% of the property's appraised value. You can borrow money up to that amount with the interest based on the prime rate. You also have the option of paying back the loan as you want or to make interest payments only.
As you can see, you have many options for a mortgage. It is critical to understand them well and to make the right choice because it will have a huge impact on your finances for a long time.
A mortgage broker in Vaughan can help you determine how much you can afford and which mortgage type will best serve your needs.
Mortgage requirements: how to get approved for a mortgage in Vaughan
Getting a mortgage is exciting but also scary!
You are buying a home where you will build your dreams. You want to be approved for a mortgage and make your dream home a reality. But at the same time, the mortgage payments will surely make a dent in your monthly budget, not to mention the effect of your down payment on your savings.
You may also feel anxious if you will get approved for home financing.
Let us give you an overview of what you need to get approved for a mortgage.
Qualifying for a mortgage in Vaughan
In order to qualify for a mortgage, it is necessary to prove to a lender that you can afford to pay back the amount you are asking for.
Mortgage brokers will use your financial information to come up with a monthly housing cost and total debt to calculate what you can afford.
All lenders will require specific information, including:
your gross income
your monthly expenses (housing, utilities, daily expenses)
Loan amount
Debts
Credit score
Amortization period
As a general rule, your housing expenses must not exceed 32% of your household income. This is referred to as the gross debt service (GDS) ratio. Such housing expenses include mortgage payments, property taxes, heating, and condo fees.
Your debts must not exceed 40% of your gross household income. Debts include credit cards, auto loan, student loans, child support, credit lines, and other personal debts.
You need the 5 Cs to get approved for a mortgage:
1.    Credit history
You must have established a credit history which the lender can check.
2.   Capital
You need to demonstrate that you have savings and accumulated assets to prove your capacity to pay the loan.
3.    Collateral
The house you are considering to purchase must be acceptable to the lender as collateral.
4.   Capacity
Your income must demonstrate your capacity to pay, or in short, debt servicing.
5.    Character
The lenders look at all the above 4 factors to determine your character. It also includes having a stable job and how long you have stayed in your present address.
These 5 Cs can weigh in heavily on your mortgage approval. It is not advisable to make huge purchases during the period prior to applying for a mortgage or to change jobs.
Passing the stress test
The recent tightening of mortgage regulations in Canada requires that lenders conduct a stress test on borrowers' ability to repay the loan. The new rules took effect last October 17, 2016, which demand that borrowers be checked for capacity to pay the loan at higher rates in the future.
The effect of this new rule is that borrowers may be approved for a lower amount. For instance, a teacher who would have previously been granted a loan of $375,000 would now maybe qualify for only $350,000 or less.
First-time home buyers would feel the greater impact on their purchasing power and would need to look at less expensive homes or to wait until they have saved up for a bigger down payment.
To ensure that you get approved for a mortgage, speak to an experienced mortgage broker from our network. With his vast knowledge of mortgage rules and processes, he can maximize your chances of getting the best mortgage deal.
The easiest way to begin a mortgage application is through a good mortgage broker. Fill out the form on this page and get expert advice, FREE OF CHARGE!
Over 110 Mortgage Brokers working with the biggest lenders in Ontario

We can't emphasize enough how important it is for you to find the best mortgage broker in Vaughan to assist you.
There are hundreds of brokers around your area but there is one perfect candidate who can help make home ownership come true for you!
The mortgage brokers in our network are highly-qualified, experienced, and trustworthy professionals. They will gladly assist you with any mortgage needs, whether for a new house or to refinance your current mortgage.
Go ahead and fill out the form below to connect with our trusted partners today! Soon, you will receive a FREE and NO OBLIGATION quote for your mortgage needs.