Are you looking for the best mortgage deal in Longueuil or South Shore? Compare mortgage products with help from experienced mortgage brokers.
Unlike a bank, a mortgage broker is not limited to specific mortgage products but can offer a multitude of options across lenders.
By working with a mortgage broker you can find all types of mortgage services – no need to speak to different lenders to compare offers.
Your mortgage broker is the best reference of whatever mortgage product you need – pre-approval, renewal, refinancing, or debt consolidation.
On top of these advantages, your mortgage broker will work for you free of charge! You don't pay any fees to your broker but he will work hard to obtain for you the mortgage that will satisfy you.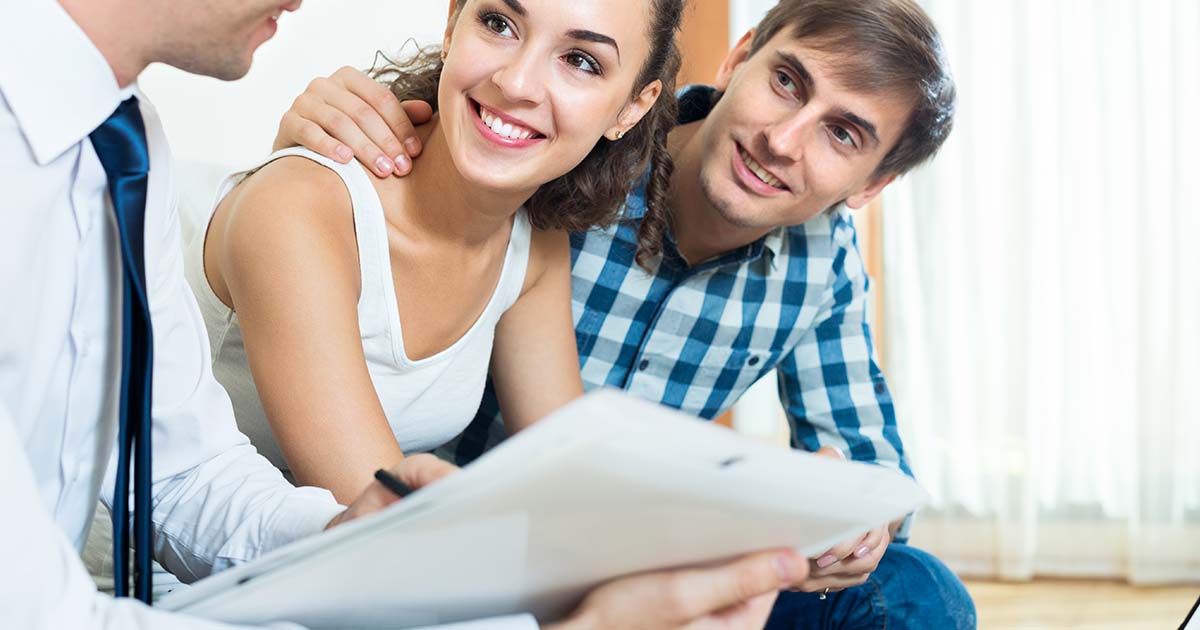 Benefits of Mortgage Broker Services in Longueuil & South Shore
What services can you get from a mortgage broker? Mortgage brokers offer a diverse range of mortgage products and solutions to suit your needs.
Mortgage Pre-Approval
If you are planning to buy a house, it is better to start with a pre-approval.
A pre-approval will tell you if you qualify for a mortgage and how much you can borrow.  This knowledge will help you determine how much you can afford to pay for a house. It will also demonstrate to a real estate agent and a seller your seriousness in a home purchase.
A mortgage broker can help you to obtain a pre-approval from a lender that can offer you the best mortgage rates and terms.
Mortgage Renewal
Is your mortgage approaching renewal time? Before you renew with your current lender, it pays to compare mortgage quotes. A mortgage broker can help you with your new financial goals. Your plans or needs may have changed since you obtained your mortgage. Now that it is time to renew, your mortgage broker can help you with finding better terms and rates, changing the length of the mortgage, or with refinancing.
A mortgage broker will provide you with options from different mortgage lenders that you can choose from. This will save you a lot of time and will enable you to make the best decision about your mortgage renewal.
Refinancing a Mortgage
There are several good reasons to refinance a mortgage. It could be to shorten the term of the loan and speed up payment, lower interest rates, reduce monthly payments, switch mortgage loan type (open to fixed) or to cash out on home equity.
There may be a penalty for breaking a mortgage before term but don't let penalties deter you. A mortgage broker will help you to understand the numbers. You can actually save on interest rates in the long term but it would depend on the outstanding mortgage amount and the penalty.
Interest rates are quite low today and this provides homeowners with the perfect opportunity to lock-in new rates for another term. It will give you security, lower mortgage payments, and savings in interest for the rest of your mortgage's life.
A mortgage broker will be able to help you find the best options for refinancing based on your financial needs and goals.
Debt Consolidation
If high interest rates on other debts are starting to hurt your finances, it may be a good idea to look for debt consolidation.
You can consolidate your credit card debts, loans, and lines of credit with your mortgage. This can pay off handsomely if your mortgage rates are low and will allow you to pay off debts sooner.
If your monthly payments to debts are getting too hot for you to handle, debt consolidation may help you tremendously with monthly payments and interest costs.
Speak to a mortgage broker in Longueuil and South Shore Montreal for your best debt consolidation options.
Is refinancing your mortgage possible? Can you use your equity to purchase a second home? It is absolutely free to obtain proposals from mortgage brokers. A broker will study the numbers for refinancing your mortgage and will make recommendations that would benefit you and your family.
Fill-out our online form and connect with the best mortgage specialists in your area.
Understanding Down Payment Options for your Home Purchase in Longueuil and South Shore
As a rule, it is best to pay 20% down-payment on a home purchase.  But with rising home prices, many people find it increasingly difficult to save this much for a down-payment.  Your mortgage broker can provide you with valuable advice regarding the amount of your down-payment.
Because you are working with a broker to secure financing for your home purchase, he will work with you on important aspects including how much down-payment you can afford and the price range of properties you want to look at.  He will work hard to get you approved for the maximum amount you can qualify for.
Free Mortgage Quotes serves South Shore (Montreal) and Longueuil
Free Mortgage Quotes is a network of mortgage brokers serving Quebec including the South Shore (Montreal) and Longueuil.
| | | | |
| --- | --- | --- | --- |
| Belœil | Chambly | McMasterville | Saint Catherine |
| Boucherville | Châteauguay | Mont-Saint-Hilaire | Saint-Constant |
| Brossard | Delson | Otterburn Park | Saint-Isidore |
| Candiac | La Prairie | Saint-Basile-le-Grand | Sainte-Julie |
| Carignan | Longueuil (Greenfield Park, Saint-Hubert and Vieux-Longueuil) | Saint-Bruno-de-Montarville | Saint-Lambert |
| | | Varennes | St. Philip |

Consult a mortgage broker to get reliable information and expert advice regarding your mortgage needs, including the amount of your down-payment for your home purchase.
To give you an idea of what mortgage rates you can get from our partner mortgage brokers, here are the rates in Longueuil and South Shore as of January 2018:
| | | |
| --- | --- | --- |
| Mortgage Type | Posted Rates | Rates Obtained By Mortgage Broker |
| 1-year Closed Mortgage | 4.09% | 2.89% |
| 3-years Closed Mortgage | 3.74% | 3.04% |
| 5-years Closed Mortgage | 5.14% | 2.94% |
| 5-years Open Mortgage | 3.2% | 2.21% |
You can save money from lower mortgage interest rates and mortgage payments when you work with brokers from our network!
With uncertainty over mortgage rates very minimal today, it is a really good time for borrowers looking for a mortgage. Ask a broker whether you should lock-in with a fixed rate or save from lower variable rates.
Bank Rates or Mortgage Broker Rates
If you do your research, you'll find that bank mortgage rates are generally higher than those given by mortgage brokers. This is because brokers, due to the volume of loans they generate, are given lower rates by lenders and credit unions.  Brokers can do the shopping for you and help you get better rates and terms than you can get on your own
Should you choose a private lender in Longueuil or a financial institution?
You don't want to borrow a loan from just anyone. You want to deal with a reputable institution that you can trust.
While financial institutions (banks) are preferred lenders, private lenders are another option.  For specific types of borrowers, private lenders are additional resources that can be tapped.
Mortgage brokers work with a variety of lenders and can discuss your best options based on your circumstances.
When is a private lender in South Shore the better option?
| | |
| --- | --- |
| Advantages | Disadvantages |
| Flexibility : loan term, repayment periods, interest rate … all are negotiable | For short term projects only such as for a home purchase meant for a quick resale. |
| You can increase the profit generated by your short term real estate project, given your minimal investment | It is not recommended to take out a loan from a private lender to acquire a building in the long term. |
| With more experience from real estate investments, you can have more than 1 than one project at a time | Much higher interest rates from 10% to 18% |
| As you build up your good credit, the higher the chances a private lender would provide you with financing in the future | Most loans have a term of 2 years |
| Gives you financing to reach your real estate goals that have some risks | Because of its short duration, you can only repay the interest |
By choosing your mortgage broker from our network, you can get answers to all your questions, including which lender is best for you.
Questions to Ask your Mortgage Broker
Most mortgage professionals are skilled and honest, especially licensed mortgage brokers in Quebec.
Unlike bank mortgage officers who only push their own products to customers, a mortgage broker offers a customer many options across lenders and banks.  If you want to get access to the best mortgage rates and terms in town, your best approach is to partner with a mortgage broker.
With that being said, there are critical questions you need to ask your mortgage broker.
✓ How long have you been practicing as a mortgage broker?
Ideally, you should hire a broker with at least 2 to 5 years of experience.
✓ How many lenders do you work with?
Each broker would have a set of lenders they work with.  Brokers in the upper tier would have from 6 to more lenders up their sleeve.
✓ Are these the lowest rates for that term available?
Make sure your broker is offering you the lowest rates and not just quoting from a broker's rate sheet.
✓ How much in mortgage loans have you generated in the last year?
Brokers with high volume of loans generated have access to lower rates from lenders.
✓ Do you bring in more mortgage loans to a specific lender? Why is that?
Brokers aren't loyal to any particular lender. It would be good to know why your broker deals mostly with one lender.
Most mortgage brokers have their clients' interests at heart.  They get most of their business from referrals which is why they will do their best to obtain the best mortgage for you.  However, it never hurts to be vigilant and to ask hard questions from your mortgage broker.
Compare Mortgage Brokers in Longueuil and South Shore Free of Charge
It is difficult to know which mortgage broker to talk to. Your friend could refer one to you or maybe you could use one of your friends.
But it pays to compare mortgage brokers before you choose. When you are disclosing financial information, you want to work with someone you won't feel embarrassed with or someone who will be impartial but knowledgeable.
Meet the best mortgage brokers in Longueuil and South Shore when you fill-out our short online form. Take a look at their offers, ask questions, and compare before you choose your mortgage product.
Our quotes are free and no obligation. They will surely provide you with more options to choose from to help you find the right mortgage product.
In under 2 minutes, tell us what you need using our quick online request form and receive multiple offers from mortgage brokers in your area.