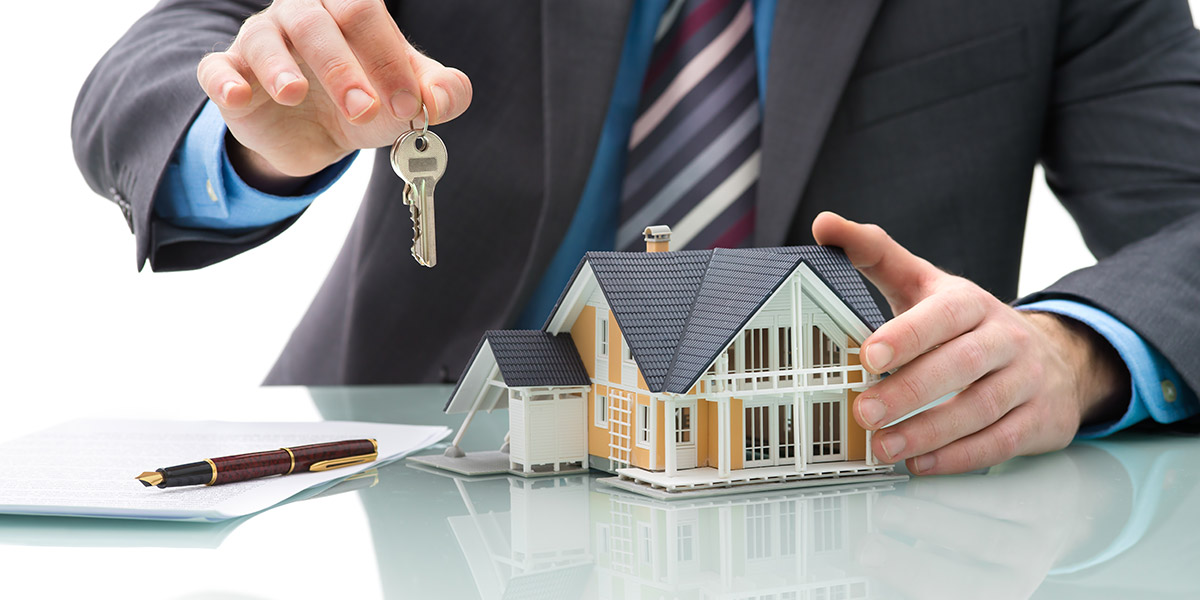 If you are planning to buy a house in Kitchener or maybe need to renew your existing mortgage, speak to a mortgage broker first.
When it comes to home financing, it is critical that you get reliable and good advice so you can make sure to get the right type of mortgage that suits your needs.
A bank will offer you mortgage products they have that are not necessarily the best one for you. In contrast, a mortgage broker will offer you a variety of mortgage options from many different lenders that you can choose from.
Variety is everything when it comes to making the right choice.
Don't limit yourself to what only one bank can give you. Rather, let a mortgage expert in Kitchener shop around for you to find the best mortgage that can save you money.
Fill out a short form on this page to receive mortgage offers from qualified brokers!
Save time and money in just 2 minutes.
What can a Kitchener mortgage broker do for you?
If this is your first time to buy a house, you probably have only a vague idea of how a mortgage broker differs from a bank.

While both a bank and a broker can help you get a mortgage, they do it in very different ways. Let us show you how they differ and what benefits you can gain from working with a mortgage broker.
Banks tell you what mortgage you can get, brokers give you choices!
When you go to a bank to apply for a mortgage, you will fill out an application form and after an assessment of your information, the mortgage specialist will tell you what mortgage rate you qualify for.  Generally, you will go along with what the bank offers you and you can't negotiate your rate.
On the other hand, a mortgage broker will take your information to multiple banks and look for the best mortgage offer. He will present you with the best options and let you choose, based on your goals and your budget.
Banks tell you what you can get whereas a broker will give you choices so you can choose. You get the power and the freedom to obtain a mortgage that really suits you and saves you money.
Services offered by mortgage brokers in Kitchener
A mortgage broker doesn't just work with new homebuyers. They can work with just about anyone that needs something related to a mortgage.
Below are the many important mortgage services offered by brokers in Kitchener.
First-time buyers
Mortgage pre-approval
Mortgage renewals
Investment property
Mortgage refinancing
Debt consolidation
Private Mortgages
No matter what type of mortgage you need, our broker partners will be happy to sit down and discuss with you the best solutions to your individual situation.
Need to know if you have the right type of mortgage? Our partners will happily check on your mortgage and give you valuable advice.
Fill out a short form now and connect with the best mortgage brokers in Kitchener!
How to choose the best mortgage broker in Kitchener
A mortgage broker can really help you find the right mortgage that suits your needs.  Looking for the lowest possible mortgage rates or even the right kind of mortgage can be overwhelming, especially to first-time homebuyers.
The trick is to find a good and experienced mortgage broker in your area to help you.  Before choosing a broker, it is important to know what criteria you should look for.
Ask 3 important questions from your potential brokers before you make your decision.
Do I qualify for a mortgage?
A good broker will take the time to assess your finances to see if you qualify for a mortgage. He will identify any weak points you need to work on or give you advice for successfully applying for a mortgage.
Which lenders do you work with?
A good broker will work with a number of lenders in order to provide you with the most options possible.  Check how big his pool of lenders is.  Variety is critical.
How much is the volume of loans you have generated in the last year?
An experienced broker would have generated an impressive volume of loans. This is important because it signifies experience and a good reputation among clients and lenders.
In the end, you will need to choose a broker that gives you the most favorable impression and inspires your confidence and trust.
Compare +110 mortgage brokers in Kitchener with just 1 simple form!
This service is FREE and NO OBLIGATION.
10 Frequently Asked Questions about Mortgages in Kitchener
A mortgage is not something to take lightly. It is a long-term commitment which could be for as long as 20 or 25 years.  It is important to understand as much as you can about mortgages before signing a mortgage agreement.
We have listed below the most frequently asked questions about mortgages to help you understand your choices.
How much do I need for a down-payment?
In Canada, you can buy a house for as little as 5% down-payment. But do keep in mind that the bigger your down-payment, the less you need to borrow. With a lower amount needed from your mortgage lender, you save a lot on interest rates in the long-term.
The best figure for a down-payment is 20% because it qualifies you for a conventional mortgage. In this case, you can save on mortgage default insurance costs, too.
Your down-payment amount must come from your own funds. It can be given as a gift by parents or other family members.  It cannot be borrowed and must have been in your possession for at least 3 months prior to applying for a mortgage.
What is mortgage default insurance?
This type of insurance is required by lenders if the borrower has less than 20% down-payment.  It is an additional cost for the borrower which can be rolled into the monthly mortgage payments.  The insurance is for the protection of the lender in case of borrower default.
Do I need a pre-approval before looking for a house to buy?
It is most advisable to get a mortgage pre-approval before looking at homes to buy.  A pre-approval tells you how much you can qualify to borrow. This gives you an idea of the price range of houses you need to look at and the amount of the down-payment you need.
Is the maximum amount given in a mortgage pre-approval the final amount I can get from the lender?
The maximum amount provided to you during a pre-approval is the maximum amount the lender is willing to approve you for. It doesn't mean, however, that it is your final amount. You could get approved for less, depending on the value of the property you choose and the amount of your down payment.
What is the ideal term for a mortgage?
Mortgage terms differ widely; it could be from 6 months to 5 years. The ideal term depends on your goals.  Shorter terms naturally mean lower rates. Most borrowers choose a 5-year term.  It is wise to ask yourself if you think you will sell your property in the near future and buy another house. In this case, it may be better to go with a shorter term.  If you are budget-conscious and want to be able to manage your monthly expenses, you may choose a longer term.
Is fixed rate mortgages better than variable rate mortgages?
A fixed rate mortgage has an interest rate that remains steady during the term while a variable rate mortgage has a changing interest rate based on the prime rate.
Variable rates are typically lower (at present, the difference is actually small) than fixed rates. However, there is always the risk that rates could rise at any given time.  For the faint-hearted, it may be wise to stick to a fixed rate.
What do I need to get approved for a mortgage?
A lender will look at certain criteria before you get approved. First of all, you will need to prove that you have the capacity to pay the loan. They will look at your gross monthly income, your assets and liabilities, your credit history, and other pertinent information (your employment, your background, etc.)
You need to maintain good credit (check your free credit report), avoid hefty purchases shortly before applying for a mortgage and be employed in the same company for a few years.
How do lenders calculate the maximum amount that I can borrow from a bank?
Generally, this is determined from your gross taxable income minus your total outstanding debt and monthly debt payments. The rule of thumb is that not more than 32% of your gross income should go to housing costs. Only 40% of your taxable income must be used to service debts.  The lesser amount of these two can be used to calculate the maximum amount you can borrow from a bank.
What documents are required for a mortgage application?
You will need to provide the following documents when applying for a mortgage:
Identification such as a driver's license;
Certification of income (salary);
Proof of other sources of income;
Proof of funds (bank accounts, placements, etc.);
Proof of availability of the down-payment amount;
Closing costs (around 1.5% of the purchase price)

How can I save on my mortgage?
There are many ways you can save money on your mortgage.
Choose accelerated payment schemes to pay off the mortgage sooner
Increase the frequency of your payments
Make prepayments (allowed only with open mortgages)
Be smart in choosing your mortgage type and interest rate
Most importantly, work with a mortgage broker so you can benefit from expert advice about managing your mortgage and saving money.
How much do mortgage brokers in Kitchener charge for their services?
This is an important question and the answer will delight you.  Mortgage brokers don't charge their clients for their services.  Rather, they receive commissions from the lender to compensate them for their work.  This means you receive benefits from their valuable services but don't need to pay them from your own pocket.
This may seem confusing to some people and they question whether the broker is loyal to them or to the lender. They worry that a broker may recommend a lender or mortgage based on the commission they will receive.
A mortgage broker, as a professional licensed by the Financial Services Commission of Ontario (FCSO), is bound by the ethical standards of his profession. It is expected that he will disclose all pertinent information regarding rates and fees to his clients.  Don't hesitate to ask your potential mortgage broker your questions about his compensation or the lenders he works with.
In general, brokers get compensated by lenders in a standard manner and should not have any bias towards any specific lender.
More than 110 mortgage brokers and +20 financial institutions in our network
We aim to give you freedom of choice and the power to find the right mortgage from the best broker in town.  Thus, we have more than 110 mortgage brokers who work with over 20 financial institutions to choose from.
It won't cost you anything to compare mortgage brokers and get the best mortgage offers suitable to your needs. In fact, this service is FREE and NO OBLIGATION!
Take advantage of this unique offer today and invest 2 minutes of your time to fill out our short online request form to connect with a broker that matches your expectations.