When you are serious in buying a house, one of the important things you need to get done first is to secure a mortgage.
There are various types of mortgages you can obtain. It is imperative that you understand these types so you can make the best choice and the most affordable one for you.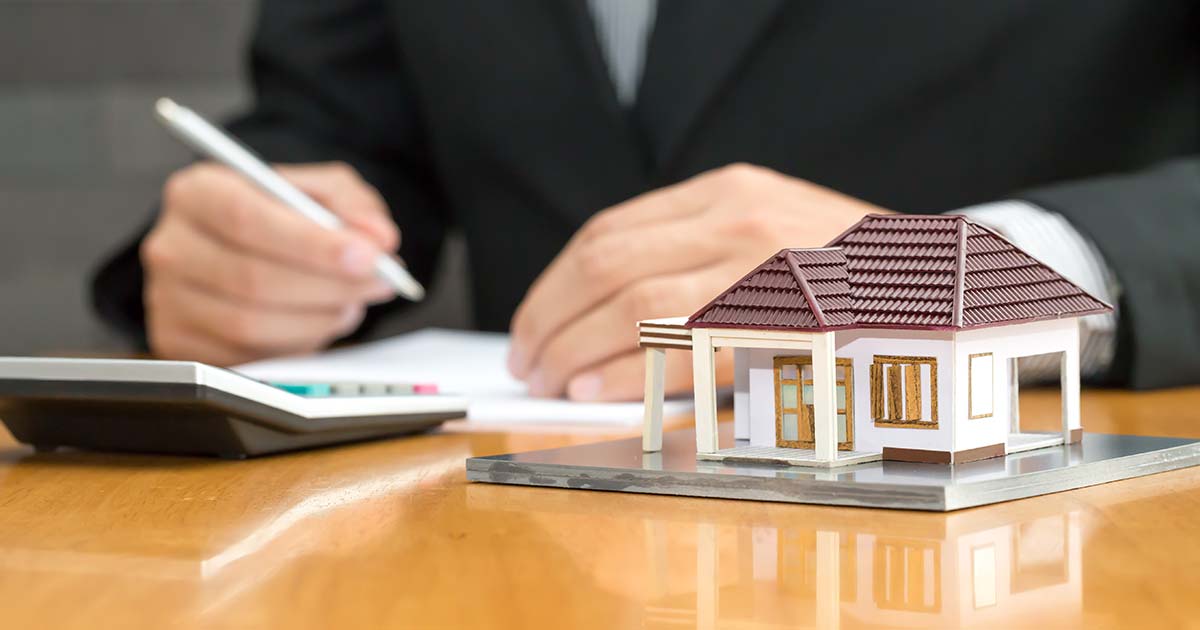 Who Should Get an Open Mortgage?
Homebuyers who want the flexibility to pay down a mortgage quickly should consider getting an open mortgage. This mortgage type allows borrowers to fully pay the loan before maturity of the term without pre-payment fees.
One important thing to know, though, is that open mortgages have higher interest rates which is why many Canadian home buyers are wary of it.
An open mortgage can also be converted to any other mortgage without incurring a pre-payment penalty.
Reasons to Get an Open Mortgage
Many homeowners favor a fixed or closed variable rate when applying for a mortgage.  If you are in the prices of selling and buying a house, an open mortgage can be a good option for bridging the gap between a home purchase and the funds from a home sale, especially if the buyer plans on paying for the mortgage in full.
It is an ideal solution if a home buyer is sure to pay off the mortgage within a short time frame.  In the event that expected funds are not realized, you can easily switch from an open mortgage to a closed mortgage with any lender or stay with the original lender.
The important advantage you can gain from an open mortgage is the freedom to switch term, mortgage product, lender, or payment schedule without restrictions.
Compare Rates of Open Vs. Closed Mortgages
When you obtain an open mortgage, whether it is a variable rate mortgage or a home credit line, it must be for short-term financing only.  For long term loans, a closed-variable rate mortgage would be the cheaper option.
Below are examples of mortgage rates for you to compare.
| | |
| --- | --- |
| 5-Year Open Variable Rate | 4.25% |
| 5-Year Closed Variable Rate | 3.60% |
| 5-year Closed Fixed | 3.14% |
** these figures are for comparison purposes
** rates may vary from one lender to another

For a $300,000 mortgage, even a small difference in rates could easily result in $8,000 in savings over the term of the loan.
Answers to Top Questions about Mortgages
Regardless of whether you are buying a home for the first time or not, it is still highly advisable to compare mortgage rates.
We know you may have questions about the best type of mortgage and mortgage rates. We have prepared answers to top questions about mortgages to help you in your search.
How do I know how much I can afford?
It is important from the start of your home buying process to determine how much you can afford. The amount of the down-payment you have saved is critical to how much you can qualify to borrow. The minimum requirement for a down-payment in Canada is 5% for the first $500,000 and 10% for the succeeding portion above $500,000. Properties worth more than $1 Million require a minimum down-payment of 20%.
You can get a mortgage pre-approval to determine how much you qualify to borrow.
How much down-payment should I pay?
While it is easy to pay a 5% down-payment for a home $500,000 and below, you will incur an additional expense for mortgage default insurance.  You could spend an additional 0.50 up to 2.75% of the value of your mortgage depending on the amortization period and the loan to value ratio.
However, if you can afford at least 20% down-payment, you can save money with a conventional mortgage.
Most financial experts recommend choosing from homes where you can afford at least a 20% down-payment. Further, you must consider additional costs for closing on the property sale and moving into your new home.
Is it advisable to find a mortgage with a broker or a bank?
A home buyer can approach a bank to get a mortgage, especially if you have a bank you trust and have experience with.  However, this will limit your options to this one bank and will not be able to choose rates and products that are available from other lenders.
If you are not sure about the best mortgage for you and want to explore options, it is ideal to compare products from mortgage brokers.  A broker has access to multiple mortgage products and rates from a variety of lenders and will work on getting for you the best rates and terms.
Not all brokers offer the same mortgage products. Therefore, we provide you with a way to connect with multiple mortgage brokers so you can compare and find the right mortgage for your needs.
Is it better to have a fixed or variable rate?
When you are looking for your dream home, you'll need to consider if you prefer a fixed or a variable rate with your mortgage.
If you choose a fixed mortgage rate, you can get a locked-in rate for a set period of time, usually 5 years.  You can also get from 6 months to 25 years, depending on your criteria.
A fixed rate allows you to know for sure what your principal and interest are for the duration of the term. You can plan your budget easily. It is also ideal for individuals who want lower risks.
Variable mortgage rates are more unpredictable and depends on the lender's prime rate which is dictated by economic conditions. It can increase and decrease monthly.  Its advantages include lower monthly payments and more flexibility.
Do lenders charge renewal fees?
In most cases, a lender will try to charge a renewal fee at the end of the term or offer to waive fees if you sign a limited time offer. It is always ideal to compare mortgage rates before renewing.  If you work with a mortgage broker, you can avoid paying renewal fees because he will shop for the best rates for you and will not charge you for this service. You can find a new lender that is happy to get your business and may offer incentives for switching.
Is it better to have short term or long term mortgages?
A mortgage term is the start and maturity of a mortgage which could be from 6 months to 25 years.  At the end of your chosen term, you can pay off the loan or renew it with the same lender or move to another lender.
Most people think that it is better to choose a longer term to get low interest. When interest rates are high, short term of 6 months to 1 year is ideal. If the interest rate spread is significant, short term mortgages are better.  With interest rates low, majority of home buyers are choosing to lock-in terms from 5 to 10 years.
Find the Best Mortgage Rates with Quebec's leading Mortgage Brokers
Shopping for the best mortgage can be confusing because of its technical jargon, different rates, financial implications, and the wide variety of mortgage products.
You can really simplify your search by comparing mortgage brokers in Quebec using our short online form.
A mortgage broker will do all the legwork to find you the best mortgage product suited to your goals and budget. Best of all, you benefit from this expertise without paying any professional fees.
Mortgage brokers are connected with multiple leading banks in Quebec and has access to the best mortgage rates that are hard to find on your own.
Do you want a mortgage that will allow you to sleep well at night? Fill-out our short online form to receive offers from qualified mortgage brokers in Quebec, free and no obligation.
We can help you buy your dream home by connecting you with qualified and reliable mortgage brokers today!