The complexity of terms regarding mortgages and home financing can seem daunting and confusing, especially for first-time home buyers.
Don't feel discouraged by technical mortgage jargon. It is important to understand the different types of mortgages so you can make the best decisions about your home purchase.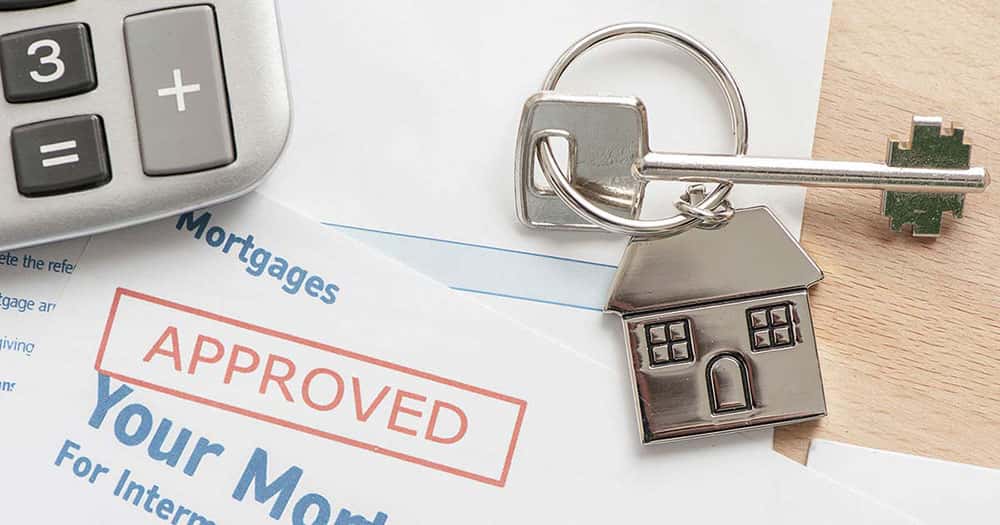 Understanding Conventional Mortgages
A conventional mortgage is a home loan that covers a maximum of 80% of a property's appraised value.  The difference in price amounting to 20% is the buyer's down-payment.
For example: If you are buying a house with a purchase price of $200,000 and you are able to make a down-payment of at least $40,000, you are needing a conventional mortgage for the remaining $160,000 or less.
A conventional mortgage is the least expensive type of mortgage for the purchase of a single-family home or condo because you avoid paying additional insurance costs.
In Canada, a mortgage of more than 80% of the property's appraised value is required to have mortgage insurance which protects the lender from higher risks.
If you are planning to buy a house in Quebec, you can obtain free comparison of mortgages from multiple lenders to get the best mortgage rates.
The Basics of Conventional Mortgages
To the average Canadian, a home purchase represents the biggest investment in a lifetime. It is important to get the best mortgage deal from the beginning. A home buyer has several options for mortgages and each one has different requirements to be met.
With conventional mortgages, the buyer has paid at least 20% of the purchase price.  The term of the loan can be from 15, 20, or years. While mortgage financing is available to all Canadian citizens, borrowers must have good credit history in order to be approved.
Requirements differ from one lender to another regarding credit score needed but in general, a score of 620 is needed while scores of 740 or higher will qualify for better rates.
In Canada, the minimum down-payment to buy a home can be as little as 5% if the purchase price is $999,000 or less. For homes $1,000,000 and above, a buyer must pay at least 20% of the purchase price.
If your down-payment is less than 20%, you can choose to get another type of mortgage called high-ratio mortgage.  This type of mortgage needs to be insured by any of 3 entities – Canada Mortgage and Housing Corporation (CMHC), Canada Guarantee, or Genworth Financial Canada.
The law requires lenders to be insured against defaults on payments for loans with less than 20% equity.  The premiums for mortgage default insurance can be added to the mortgage amount paid by a borrower.
Benefits of a Conventional Mortgage Vs. Other Types of Mortgages
If you have saved enough to make a 20% down-payment on a home, it is highly advisable to get a conventional mortgage.
With a conventional mortgage, you will know from the get go the amount of your monthly mortgage, how many years to pay off your loan, the overall cost of your home purchase once your mortgage is paid, and when you will have paid your mortgage in full.
The balance on a conventional mortgage goes down with every payment you make until the end of the mortgage term.
At maturity, lenders will let you switch your mortgage over to them with no additional cost to you. You can also have a second lender approve a second mortgage such as a Home Equity Line of Credit.
One big advantage of having a conventional mortgage is the flexibility it gives you if you need refinancing of your mortgage, consolidate your debts, or secure additional financing to renovate your home.  Other types of mortgage don't give you this kind of flexibility if your lender will decline your request.
Of course, another huge advantage of a conventional mortgage is that they don't usually require mortgage insurance. This means lower cost for the borrower over the long term.
Steps in Applying for a Mortgage
The first step to getting approved for a mortgage is to undergo the pre-approval process.
In a pre-approval, a potential lender will check your finances to determine the maximum amount you can get approved for and the interest rate you will be charged.
In a mortgage pre-approval, you can:
Find out how much you can get for a home loan
Know your estimated mortgage payment amount
Get a locked-in rate good for 60 up to 120 days
The pre-approval process is critical to the home-buying process. It is highly advisable to get pre-approved for a mortgage before you start looking at homes for sale. It is so important that many experienced brokers and agents won't work with a buyer until he or she has been pre-approved.
Once you know the amount you can qualify to borrow from a lender, you can set the value of homes you are looking for and the amount of your down-payment.  It is also a good idea to look below your pre-approved amount so your budget won't be stretched to the limit.
To get a mortgage pre-approval, you can check for the best mortgage rates among our partners. Request for free mortgage quotes using our quick online form today!
Check your Credit Standing – Get your Credit Report
Once you have decided to buy a home and apply for a mortgage, it is critical that you check your credit standing.
All lenders look at a borrower's credit score and will check your credit report before lending you the funds you need.
A less than satisfactory credit report could result in any of the following:
Denial of a mortgage application
Approval of a lower amount than desired
Lenders could require a bigger down-payment
Offer a higher interest rate for a home loan
Lenders may require a co-signor on your mortgage
Before you shop for a mortgage to buy a house, make sure to get a free copy of your credit report. By being aware of your credit standing, you are better prepared and can make better decisions. You can resolve any credit issues, if any, so you increase your chances of getting approved for a mortgage with the best possible rate.
How to Find the Best Mortgage Brokers in Quebec?
Mortgage brokers are not lenders; rather, they arrange home financing for you by finding the best lender.
There are lenders who only deal directly with borrowers but some mortgage products are available only through licensed mortgage brokers.
Because mortgage brokers are associated with multiple lenders, they have the ability to offer a wider array of mortgage products you can choose from.
Not all mortgage brokers are the same and their offers will vary, depending on the lenders they work with.  As such, it is critical that you compare mortgage products from various brokers using a reliable and convenient platform.
We have countless qualified and experienced mortgage brokers representing over 20 financing institutions in Quebec.
You can connect with the right mortgage broker for the best home loan using just 1 form!