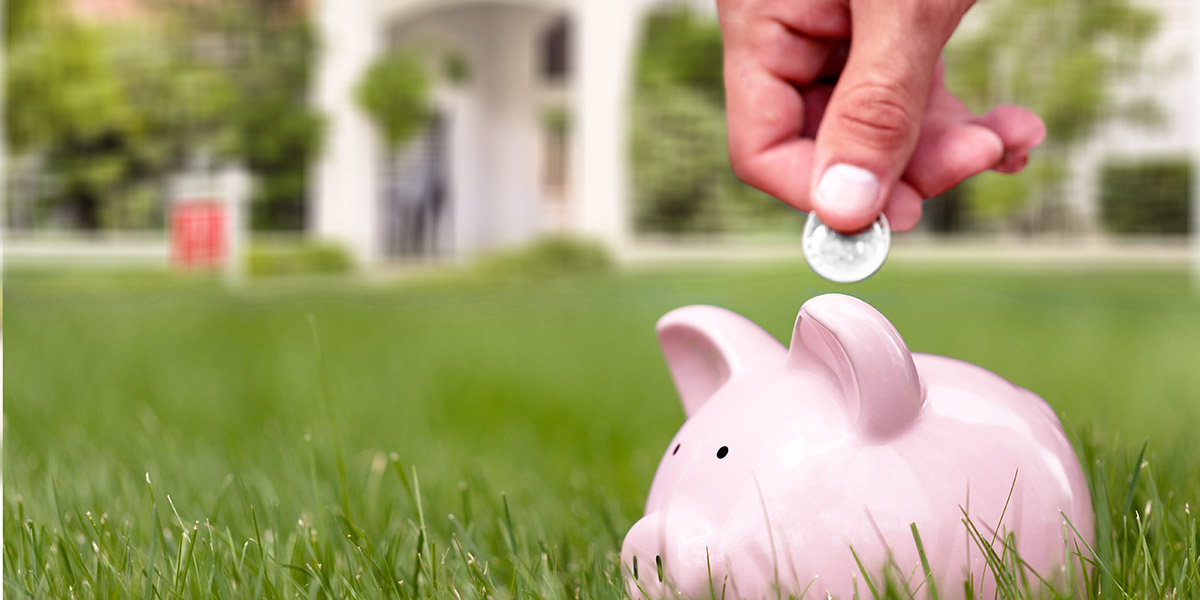 Brampton, seat of the Peel region in the Greater Toronto Area, is certainly a fast-growing suburban city.  It boasts major sectors in the fields of manufacturing, IT, life sciences, business services, and more, with a population close to 600,000.
It is no wonder that many people have chosen to invest in homes in Brampton to take advantage of its economic prosperity.  If you have decided to become a home owner yourself, you will be requiring mortgage financing with your home purchase.
Our network of mortgage partners in Brampton can assist you in obtaining the best mortgage that suits your needs and budget!
Don't just choose any mortgage: Learn your options
Buying  a house can put people under a lot of pressure, starting with getting approved for a mortgage.  With more stringent mortgage rules in place, it isn't so easy today to secure home financing.
No matter the pressure to get a mortgage approved, don't act hastily and grab any mortgage from a lender that gives you the green light.  Keep in mind that not all mortgages are the same, and the impact of your mortgage will affect your finances for many years to come.
Mortgages come in different shapes and forms
There are different types of mortgages available in Brampton. Each type of mortgage provides its pros and cons. Understanding these mortgage types will help you to choose the right type of mortgage to achieve your financial goals.
Conventional Mortgage
A conventional mortgage is a type of mortgage wherein the borrower has at least 20% down payment on the purchase price. It is the most recommended type of mortgage by lenders because it reduces the amount the borrower needs, thus reducing the overall cost of his home purchase.
High Ratio Mortgage
This type of mortgage means that the borrower has less than 20% down payment. This is most common, especially with increasing real estate prices. With a high ratio mortgage, the borrower takes on the additional cost of mortgage default insurance, required to protect lenders from in case the borrower is unable to pay the loan.  The cost of the insurance can be rolled into the monthly mortgage payments.
Closed Mortgage
A closed mortgage does not allow the borrower to pay the loan in advance without incurring a stiff penalty for breaking the mortgage contract. However, closed mortgages usually offer lower rates.
Open Mortgage
This type of mortgage offers more flexibility to the borrower in terms of paying the loan off in advance.  The advantage here, of course, is saving on the interest of the loan with pre-payments.
Fixed rate mortgage
A fixed rate mortgage, as the name implies, has a fixed interest rate that doesn't change during its term. In Canada, the most common term is 5-year fixed term. At the end of the term, the loan could be subject to a different interest rate.
Variable rate mortgage
In contrast, a variable rate mortgage has a changing interest rate based on the prime rate. This type of mortgage is ideal when interest rates are low as the rates are often lower than fixed rate mortgages. It does, however, pose more risks to the borrower should interest rates suddenly rise.
Collateral mortgage
A collateral mortgage generally works like a promissory note to a lender with your home as the collateral. Lenders can provide funds up to 125% of the appraised value of the property. You can get more funds from your lender without needing to register a new mortgage. There are some distinct disadvantages to a collateral mortgage including not being able to switch lenders and giving your lender the right to offset any debts you have with the company using your mortgage.
Mortgage Brokers in Brampton present options to help you save
As you can see, it is not easy to choose the type of mortgage you want because each has its advantages and disadvantages.
A mortgage broker in Brampton will take the time to explain each one and present you with your best solutions to your mortgage needs.
He will shop around for the most competitive rates so you can save money from your mortgage.
With a mortgage broker, you gain these numerous benefits:
More variety in your mortgage options from multiple lenders
Stress-free mortgage application process
Faster results in your mortgage application
Expert advice about your mortgage questions at your fingertips
Support throughout the mortgage process
Free services of an experienced professional
It makes sense to hire a mortgage broker in Brampton to assist you with your mortgage requirements. Why stress yourself out when a qualified professional can do it for you, free of charge!
Compare over 110 mortgage brokers today!
Fill out a short online form to connect with brokers in your area.
GET YOUR FREE MORTGAGE QUOTE FAST!
Questions to ask when choosing a mortgage broker in Brampton
Now that you understand a little bit more about mortgages, it is time to consider what you want in your mortgage broker.
Not everyone can practice as a mortgage professional in Brampton. This individual must possess a specific set of skills and traits to stand out from the rest.
And just like any other field, there are the very good brokers and the not so good ones. It is critical, therefore, to know what to look for when choosing a mortgage broker in Brampton.
Below are questions to ask a mortgage broker you are considering for your mortgage needs:
How long have you been practicing as a mortgage professional?
Before a broker gets his license, he must have practiced as a mortgage agent for several years, completed his mortgage broker's education, and applied within 3 years for his mortgage broker's license. It is important to work with a professional who knows the ins and outs of the industry.
Which lender is the best for my mortgage needs?
A mortgage broker will evaluate your finances before recommending a suitable lender. Your lender must be suited to your financial while posing the lowest level of risk.
What interest rate can I qualify for?
The interest rate you obtain will dictate the overall cost of your home purchase.  If your broker can get you a lower rate, you can definitely save thousands of dollars from your mortgage.
What should my down payment be?
Your mortgage broker can help you determine the amount of your down payment based on your finances.  Contrary to what most people think, a larger down payment doesn't necessarily mean a better rate. Your broker can provide you with valuable advise that would make it easier for you to manage your mortgage.
Will there be an origination fee?
Lenders sometimes charge an origination fee. You should check with your broker if there are such fees to pay and how much they cost.
What are the other costs in relation to the mortgage application?
There may be other fees associated with your mortgage application including credit pull fee, appraisal fee, land transfer fee, title registration, home inspection, notarial fees, etc.  A good mortgage broker will make sure to prepare you for these costs.
Qualifications of a mortgage broker
A qualified mortgage broker must have completed the educational requirements approved by the Financial Services Commission of Ontario (FCSO) and obtained a mortgage broker's license to practice.
He must also be associated with the Canadian Association of Accredited Mortgage Professionals (CAAMP).
It is also critical that your mortgage broker is knowledgeable about the real estate industry and market in Brampton and works with a huge network of lenders.
Choosing the right mortgage broker for your needs
 There are hundreds of mortgage brokers for you to choose from.  Because your mortgage represents your dream of buying your own house, it is critical that you choose only the best mortgage broker.
You need to find a mortgage broker that you can work well with and trust.  Having a broker that you can count on will make all the difference in your mortgage application process.
Our network has 110 mortgage brokers as partners who were carefully screened and chosen for their professionalism, dedication, knowledge, and experience.
Compare brokers using our short online form to find the mortgage broker to  make your dream come true!
Reasons to use a mortgage broker in Brampton
Do you still have doubts if you actually need to hire a mortgage broker in Brampton to get a mortgage?
Some people apply for a mortgage on their own while others choose to work with a mortgage broker. What's the difference?
A home buyer who works with a mortgage broker gains benefits that others don't.
✓ He saves time shopping for a mortgage
✓ He gets to access multiple lenders in one go
✓ He gets an experienced negotiator to work on his behalf
✓ He gets valuable advice to make sound financial decisions
✓ He gets the best terms and rates
✓ He benefits from expert services, FREE OF CHARGE
There is nothing for you to lose and everything to gain by speaking to a mortgage broker in Brampton!
Use our free comparator today to connect with the most qualified brokers near your area. It only takes 2 minutes!
You need a Brampton mortgage broker for your mortgage
In Canada, mortgages are specific to each province. While the products are basically the same, you need a licensed broker in Ontario for a mortgage in Brampton.
Contact a mortgage broker in Brampton to assist you with your home financing requirements. He will be your intermediary with lenders to ensure you only get the best mortgage deal for your needs.
Who pays for the mortgage broker's services?
It may be hard to believe but as a consumer, you can benefit from the expert services of a mortgage broker FREE OF CHARGE!
What that means is that you don't pay single cent to your mortgage broker for his services. He doesn't really work for free because the lender you choose will compensate him for his work through commissions.
Even if the lender is actually compensating him for his work, the mortgage broker's obligation is to you, his client. It is his duty to provide you with sound and accurate advice and to practice the highest ethical standards as required by industry.
Imagine, having your own broker working for you to obtain the best mortgage at NO EXTRA COST TO YOU!
Contact a Brampton motgage broker to obtain a mortgage today!
All you need is 2 minutes of your time to fill out our short form. You don't even need to leave the comfort of your home.
GET YOUR FREE MORTGAGE QUOTE FAST!