Because housing prices appreciate over time, many homeowners seek to access the higher value of a property by obtaining mortgage refinancing.
In addition, many homeowners also want to benefit from lower interest rates to save money.
Some of the most common scenarios wherein a home owner may wish for mortgage refinancing include:
To access cash value or equity of a home
To find lower interest rates
For debt consolidation
It is important to understand the type of mortgage you have right now and crunch numbers to determine whether it pays to refinance your mortgage.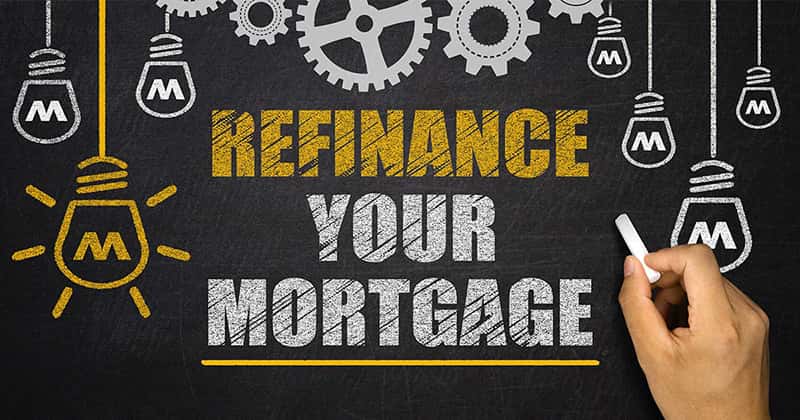 When should you refinance your mortgage?
Do you get stressed making different mortgage payments each month?
Are you making minimum payments to your loans?
Do you desire more money to invest and increase your income?
Are debtors charging you with higher interest rates than your mortgage rate?
If you answered yes, it may be time to consider refinancing your mortgage.
An online tool can't tell you if you should refinance but crunching the numbers can determine if it makes sense.
Determine the pre-payment penalty of your mortgage (this depends on your lender)
Calculate how a different mortgage rate will affect the interest amount paid
Check if using equity from your home to consolidate your other debts into your mortgage can help you save on interest rates.
Refinancing an existing mortgage can be used for the following:
Enhance your assets
Renovate your home
Consolidate debts such as car, credit card, credit lines
Combine a first and second mortgage
Our experienced mortgage broker partners can help you find the best mortgage deals and the lowest refinancing rates. Request for your free mortgage quotes to compare and get savings from your home loan.
Save on your Mortgage with Lower Interest Rates
You are 3 years into a 5-year fixed mortgage and interest rates have dipped from the time you took out a mortgage. Everybody else who is just applying now is getting a lower rate but not you. Do you stick it out for 2 more years or can you refinance with a lower rate?
Your decision should be based on whether you will be getting substantial savings from refinancing or if other benefits outweigh the pre-payment penalty.
To find out if it's a smart move to refinance your mortgage now, compare free mortgage quotes online from Quebec's leading mortgage brokers.
Ways to Refinance your Mortgage
There are a few ways to get refinancing for your mortgage.
1. Break your contract with the lender early.
You can break your contract with a lender in order to refinance.  You will be terminating an existing mortgage and taking on a new one with a different lender.
Some people don't mind paying penalties for breaking a mortgage contract early if they calculate significant savings over the life of their loan. Even a $7,000 savings, or about $180 less on your mortgage payment, can pay for a luxury vacation.
2. Get a home equity credit line.
A home equity credit line will allow you to access the equity in your house when you need cash.  You will be responsible for interest payments on the outstanding balance each month. You can obtain it from your current lender.
3. Ask your lender for a blended rate.
A blended rate is a mix of your existing mortgage plus additional funds you obtain at current market rate.  A blended rate is generally more than the most competitive mortgage rates available.  Compare blended rates against benefits if you decide to break an existing mortgage.
4. Obtain free online mortgage quotes from licensed mortgage brokers.
Mortgage brokers are the best persons to talk to about your mortgage needs. They can give you your best options and even show you the numbers to make sure you know what you are getting into.  They will work to gain the best advantage for you.
Can you break a mortgage?
In many cases, you may be able to break a mortgage. You agreed to some conditions when you signed your mortgage, including a pre-payment penalty. A pre-payment penalty is the fees you pay for terminating your mortgage before the term is up, such as 3.5 years into a 5-year term.
What are the costs of refinancing a mortgage?
The costs incurred for breaking a mortgage will depend on the method you use to reduce interest rates or access equity in your home.
You will surely incur legal expenses. But if your balance is more than $200,000, it is possible to find a lender who can cover the cost.
Breaking a mortgage contract halfway through the term will incur prepayment penalties. If you have a fixed mortgage, the amount of the penalty could be the greater sum of 3 months' interest or the interest rate differential payment (IRD).  If you have a variable mortgage, it could be as simple as 3 months' interest.
When is it beneficial to break a mortgage?
Mortgage rates are low now but even a slight drop in rates could be worth switching lenders. If you have a 5-year fixed rate mortgage at 3.44% and can get a lower rate of 2.67%, you could reduce your payments significantly.
Depending on the amount of your penalty for breaking your mortgage contract, it could be worth big savings to refinance with another lender.
Another scenario where most people want to refinance is if they are having difficulties with making their mortgage payments. It could be for a number of reasons:
Unemployment
Illness
A change in circumstances
In these cases, the goal would be to lengthen the term in order to reduce the monthly payments, regardless of the cost. Because you could be breaking a 20-year mortgage to get a 25-year term, the payment will be lower but you'll be paying more over the long term. If you can get a lower rate, you could still come out a winner.
Risks of Refinancing – Understanding the Risks and Implications
In refinancing a mortgage, you will be facing the same risks that can plague any borrower. You could be surprised by undisclosed charges of inflated fees or even higher penalties. The important thing is to sit down and read every word in the fine print and to clarify what you don't understand before you sign.
If you are getting a variable rate, ask how often the rates change. Some change monthly but there are those that change only every quarter. You could get more protection in case rates suddenly rise.
You should also check pre-payment options. You may not be able to make more than the minimum payment now but that could change in 3 or 4 years. You can knock several years off your mortgage with extra payments.
Compare Free Mortgage Quotes to Refinance a Mortgage
Whether you wish to refinance, buy a new home, consolidate your loans, get a pre-approval or renew, you will benefit from comparing free mortgage quotes.
Avoid wasting time shopping with different lenders and getting all confused. You can simplify your search for the best mortgage rates by comparing offers from our mortgage broker partners with just 1 request form.
Use our platform to access the best mortgage rates, free of charge and without obligation!
Experienced and licensed mortgage brokers will contact you via your preferred contact method to discuss your options and provide answers to any of your refinancing or mortgage questions.
Take 2 minutes to fill-out our quick online form today!