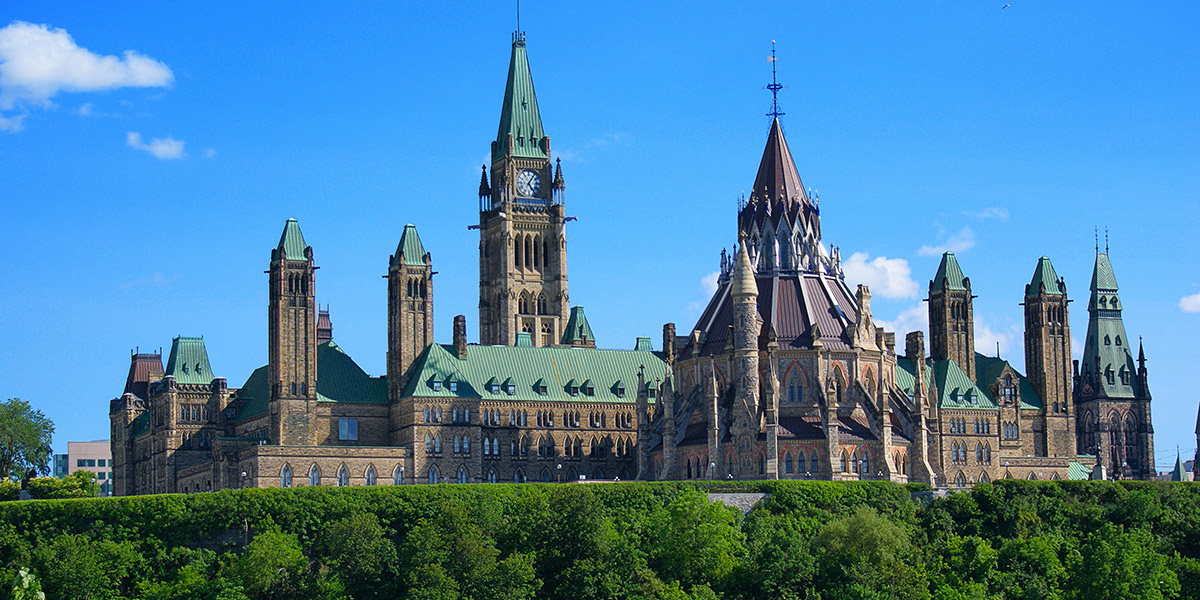 COMPARE AND FIND THE LOWEST MORTGAGE RATES TO SAVE YOUR DOLLARS
Buying a house is exciting, isn't it? But at the same time, the monthly mortgage will definitely take a chunk from your budget.  It is only right that you think carefully before you sign up for a mortgage. Did you know that even a tiny percentage lower can save you thousands of dollars from your mortgage?
That's right, thousands of dollars saved from even the slightest point off your mortgage rate. For this reason, it is critical that you compare mortgage rates and choose the lowest you can find.  Unfortunately, searching for the best mortgage rate is not as easy as it seems, especially when you are doing it for the first time!
To a first-time homebuyer, it is simple and easy to go to the bank to take out a mortgage. What you may not know is that your bank can only offer you its own mortgage product.  It is also unlikely that your bank will offer you its lowest possible mortgage rate. You are definitely in a vulnerable position because you badly need the financing to buy the home of your dreams. Before you know it, you have signed on the dotted line and taken out a mortgage without comparing with other lenders.
Our network consisting of mortgage professionals can help you compare over 20 financial institutions and their mortgage rates with just one, short form to fill out. If you have found your dream home or need to renew your mortgage, check and compare using our comparator to save time and money.
FINDING THE RIGHT MORTGAGE IS NOT SO EASY
A cursory search of mortgage products and rates on the internet will show you very quickly that the rates vary from lender to lender.  In fact, you'll most likely get confused with the different rates, some high, some low.
There is a much easier way to find the best mortgage deal without having to waste so much of your time and energy. You can also make sure your money won't be wasted.
You can find a broker using our platform so you can leave the shopping and the headache to a reliable and qualified professional!
Invest just 2 minutes of your time to receive FREE and NO OBLIGATION mortgage proposals!  Fill out our short form and connect with the best Ottawa mortgage brokers today.
REASONS TO USE A MORTGAGE BROKER TO TAKE OUT A MORTGAGE
Your first instinct when you need a new mortgage or to renew a mortgage may be to call your bank or lender.  However, you are not really doing yourself a favor. Getting the first mortgage offer available deprives you of the chance to look for lower rates elsewhere.
Smart and savvy borrowers know from experience that the best way to get a great mortgage deal is through a mortgage broker.  Brokers can offer a wide variety of mortgage products from different lenders.  This means you can choose the best one that suits your financial goals and your needs.  In fact, a broker will let you take your pick from more than 20 lenders, allowing you to compare and make a well-informed choice.  He will also explain to you the pros and cons of each product so there is no gray area that could surprise you later on.
You can probably find a mortgage on your own but you won't get the lowest rates. Mortgage brokers, on the other hand, have a solid network of lenders that offer preferential rates that you can take advantage of.  Even better, brokers can find you the best rates much faster than you can and will do it for you, free of charge!
In addition, he can refer you to trustworthy and reliable real estate professionals you need for your real estate project such as notaries or home inspectors.
A mortgage broker in Ontario is a qualified professional who must possess the following:
Have completed the required mortgage education requirements
Successfully passed the exam for mortgage brokers within a period of 3 years upon application for a license
Have been a mortgage agent for at least 2 years during a 3-year period before applying to get a mortgage broker's license
Be a resident in Canada and have an address in Ontario to receive registered mail
Work for only one mortgage brokerage
In short, a mortgage broker is a highly-qualified and well-trained individual who can help you with your mortgage requirements. It is not easy to compare a multitude of lenders and mortgage products on your own; it is too time-consuming. Work with a mortgage broker to benefit from his expertise and save time and money.
HOW A MORTGAGE BROKER CAN HELP YOU WITH YOUR MORTGAGE
To those who don't know exactly what a mortgage broker does, he acts as your intermediary to lenders.  He is licensed to practice in your area and has studied and trained rigorously to become an expert in mortgage financing.  Thus, he is knowledgeable about the ins and outs of the field and is connected to a network of lenders he can tap for your mortgage needs.
When you go to see a mortgage broker, he will discuss with you the relevant and specific details of your finances and your needs and offer you the solutions that meet those needs. He will take the time it needs to explain to you in detail the benefits or the disadvantages of a mortgage product and help you to get the lowest possible rate.  He will work quickly and thoroughly to find the best product that matches your needs and budget.
A mortgage broker works directly with the borrower to help him qualify for a mortgage, whether it is to buy a home or to refinance an existing mortgage.
YOUR MORTGAGE BROKER IS YOUR MORTGAGE LOAN GUIDE
A mortgage broker can help you get a mortgage, especially if you have been refused by a lender.  He can work with you to give you other options.  In effect, a broker is your ultimate guide to getting a mortgage.
As mortgage experts, they can offer a wide variety of mortgage products, including: 
✓ Conventional mortgage – a mortgage wherein the borrower has a 20% down-payment or more for the purchase price of the property.
✓ High ratio mortgage – a mortgage wherein the borrower has less than 20% down-payment. This type of mortgage requires a mortgage default insurance.
✓ Open mortgage – provides the borrower with the flexibility to repay the loan at any time without any penalty charges.
✓ Closed mortgage – a mortgage that cannot be repaid, renegotiated, or refinanced until the maturity date.
✓ Fixed rate mortgage – a mortgage with a fixed rate that is determined and set for the mortgage term.
✓ Variable mortgage – a mortgage wherein the rate can change during the term of the loan.
✓ Home Equity Line of Credit – a revolving credit line with the home as collateral.

A mortgage broker can definitely help you to find the right mortgage that is tailored to your needs.  He will be available to answer your questions and to help you through every step of the mortgage process, from application to closing.
WHO DOES A MORTGAGE BROKER WORK FOR?
A mortgage broker can work solo or with a mortgage brokerage. However, his boss, in every mortgage transaction, is the consumer.  He works to ensure that he delivers a satisfactory transaction to his client through a mortgage product that suits him in every way.
While your broker will do his very best to find you the right mortgage product, you will not be compensating him directly.  In fact, you will not be paying him a dime.  Instead, he is compensated by the lender to whom you will obtain a mortgage by way of commissions.
Because a mortgage broker has a network of lenders that you can choose from, he is, more or less, free to pursue the lender that offers you the most advantageous deal.  An ethical broker will provide you the mortgage that is right for you and not based on the highest commission he can get.
To a professional broker, he works for the customer and not the bank or lender.
HOW DOES MORTGAGE SHOPPING WORK?
Rather than going to a bank, mortgage shopping requires working with a mortgage broker.  This mortgage professional will shop on your behalf among multiple lenders to find a mortgage product that suits your needs.   He will also take care of the mortgage application from start to finish.
How is working with a mortgage broker different from working with a bank?
If you approach a bank and talk to a mortgage specialist, he can give you only the mortgage rates his bank offers.  That is a single bank where you can't really compare with other options out there. While you can talk to several banks, why would you want to do an application over and over again just to find the best mortgage rate?
But unlike in a bank where you can only be offered a limited number of options, a mortgage broker can offer you the following:
Lender 1 – lowest mortgage rate
Lender 2 – lowest closing rate
Lender 3 – Most competitive rates and fees
With a mortgage broker, you see the entire picture so that you get the best of both worlds.  This is the key advantage when you can shop among numerous lenders all at the same time to get the most competitive loan package with the lowest possible cost.  You really can't get this advantage from a bank but only from a qualified mortgage broker!
TOP 5 QUALITIES TO LOOK FOR IN A MORTGAGE BROKER IN OTTAWA
 When your real estate transaction is in full swing, you need to get your financing ready. It is critical that you find the best possible mortgage in order to reduce the cost of your purchase.  Thus, you need to find the best mortgage broker in Ottawa to help your dream of home ownership come true but at the right price.
What qualities should you look for in a mortgage broker in Ottawa?
 1. Extensive knowledge and experience
Your broker must have extensive knowledge and experience in the real estate industry and particularly, in the area of mortgage financing.  He must have years of experience in finalizing mortgages, dealing with the paperwork, and understand the complexities of mortgage contracts.
2. Have an extensive network of lenders
The key advantage to working with a mortgage broker in Ottawa is access to multiple lenders and mortgage products at preferential rates.  Thus, it is critical to have a mortgage broker with an extensive lender network so you can have as many options as possible.
3. Honesty
A good mortgage broker will provide you with full disclosure regarding the pros and cons of mortgage products and explain to you thoroughly the possible ramifications of each one to your needs and budget.  His goal is to help you get a mortgage that will ease the burden of your mortgage.
4. Detail-Oriented
Closing a mortgage is complex and involves many details and paperwork. A good broker is a master at details and will attend to all important aspects of the closing. Even one mistake or omission can prove costly to the borrower.
5. Good at Listening
Communication between you and your broker is very important to successfully close a mortgage. Your broker must not only be good at explaining things but at listening to you as well. He needs to obtain the information from you and understand your needs and goals in order to recommend the right mortgage solution.  He will take charge of your mortgage but will not pretend to know what is best for you without understanding your situation first.
Don't waste your time and energy researching mortgage options by yourself.
Find the best mortgage broker in Ottawa using our FREE and NO COMMITMENT quotes.
Just fill out the form on this page and we will connect you with a reliable mortgage partner in Ottawa!