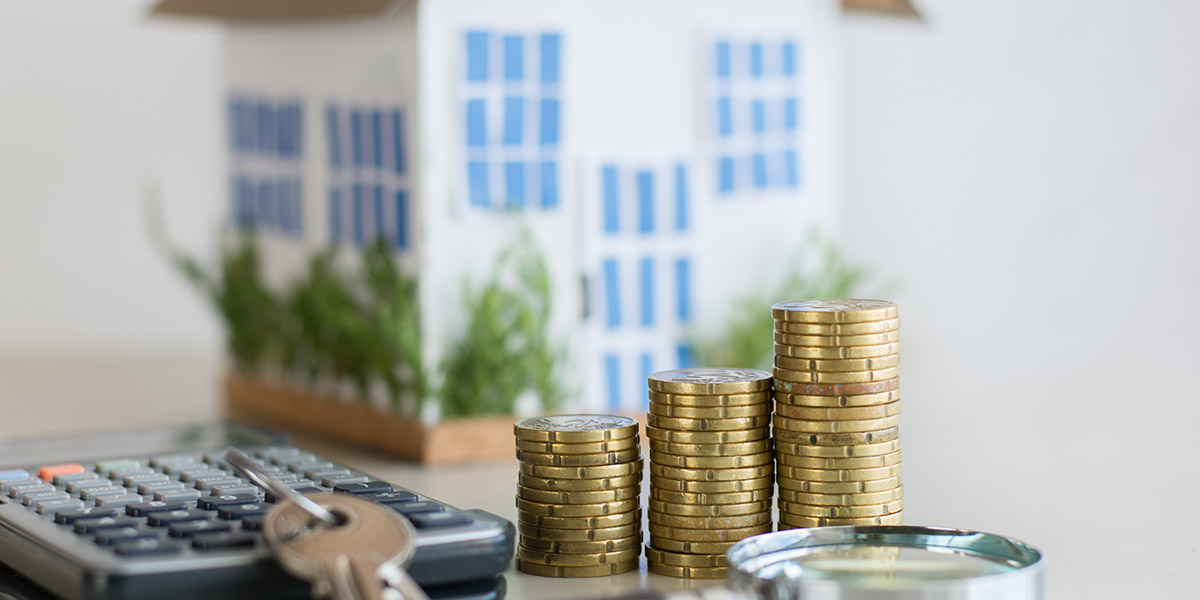 Richmond Hill, part of the Greater Toronto Area, and is a top choice for affluent families in the area.  Famous for its urban parks, great schools, and bustling economy, it is definitely a good investment option for home buyers.
If you are presently looking to buy a house in Richmond Hill, or perhaps to refinance or renew a mortgage, talk to a mortgage expert to get free and valuable advice.
Don't think you can find the lowest mortgage rates from banks! On the contrary, banks offer specific mortgage rates and products to their clients. In order to compare bank rates, you'll have to apply at different financial institutions!
Save time and money by choosing to work with a mortgage broker in Richmond Hill to get unbeatable mortgage deals!
One-Stop Shop for All Types of Mortgages: Richmond Hill Mortgage Brokers 
There are 2 ways to get a mortgage in Richmond Hill – a bank or a mortgage broker.
When you approach a bank to take out a mortgage, the bank's mortgage specialist will offer you a set of mortgage products (fixed rate, variable rate, closed or open mortgage) that the bank has.  You cannot negotiate the rate or terms, neither can you compare their rates with other banks unless you talk to their competitor bank and apply as well.
That's such a waste of time, right? How can you compare mortgage rates among lenders effectively without spending hours or even days looking for the best mortgage?
The answer is really simple. A mortgage broker in Richmond Hill is a one-stop shop for all types of mortgages. The best thing about applying with a mortgage broker is that you get the benefit of comparing multiple lenders with just one application!
And that's not all! Did you know that the broker's services to you come free of charge?
That's absolutely right. You don't usually pay for a mortgage broker's services because the lender you choose will compensate him by way of a commission.
By working with a mortgage broker, you benefit from time saved, thousands of dollars in savings from lower mortgage rates, and ease and convenience in your mortgage application, FREE OF CHARGE!
Compare mortgage brokers in Richmond Hill today!
Over 100 mortgage brokers offering mortgages from 20 financial institutions.
Fill out a short form and connect with the best brokers in your area.
What is the role of a mortgage broker?
Whether you are a first-time home buyer or homeowner with an existing mortgage for renewal, you can benefit greatly from the services of a mortgage broker.
A mortgage broker is a mortgage professional that is licensed by the Financial Services Commission of Ontario (FSCO) and has met very specific educational and training requirements with adequate experience and knowledge of the mortgage market.
As such, this mortgage expert knows and understands everything about mortgage products, the mortgage application process, and requirements. He works with a network of mortgage lenders across the province.
Unlike a bank, a mortgage broker can offer a client various types of mortgages and mortgage rates from multiple lenders to choose from. Before offering mortgage options, he will take the time to evaluate your financial situation, determine your mortgage needs, and how you can save on the cost of your mortgage.
First and foremost, the goal of a mortgage broker is to find for you the most advantageous mortgage deal you can qualify for!
Mortgage Brokers Deliver a Wide Variety of Mortgage Services
Mortgage Brokers in Richmond Hill deliver a wide variety of mortgage services.
✓  New mortgage applications
✓  Mortgage refinancing
✓  Mortgage renewal
Our mortgage partners can make home ownership a reality for you with many mortgage options to choose from.
Now that you are ready to buy a house, invest in a property, or maximize the financial benefits you can get from your mortgage, they can make it happen.
Brokers help with different types of mortgage requirements
Brokers work with a variety of people with different mortgage needs. Choosing a mortgage is not a simple task. It is important to understand your options so you can plan and manage your budget, save on the cost of your mortgage, and achieve your financial goals!
Buying a Home
As a home buyer, it is critical to do your homework to successfully purchase the home of your dreams. You need to secure the right type of home financing that meets your needs.
✓  Plan your budget
Sit down and plan your budget by identifying your total income and total expenses monthly.
✓  Discuss your mortgage needs with a broker
Your broker can help you to determine how much you can afford to pay for your mortgage. Experienced brokers will be able to offer you a variety of solutions that meet your needs.
✓  Pre-approval
Your broker will search for the right mortgage for you and get you pre-approved. This will tell you the price range of homes you should be looking at.
With your home financing in place, you can now confidently look at homes and choose the home of your dreams and make a suitable offer.
Refinancing your mortgage
Would you like to renovate your home, pay an outstanding debt, or maybe take a much-dreamed about vacation abroad? It is possible to make changes to your existing mortgage by reducing its term, changing to an adjustable or fixed rate mortgage, or consolidating mortgages.
Whatever your needs are, a good mortgage broker can help with refinancing a mortgage. He can find refinancing solutions across lenders to help you with your changing financial needs.
Mortgage Renewal
It may seem like a very easy step to just renew an existing mortgage with your current lender. However, with each renewal, rates can increase, which means a bigger mortgage payment.
A mortgage broker can help you find better deals when you need to renew your mortgage. He can negotiate your rate with your current lender or look for a new one, depending on your needs.
If you have established a good credit record, a mortgage broker can help you take advantage of lower rates by comparing all of your mortgage options.
Whatever your mortgage needs, the most important step is to find a good broker in Richmond Hill.
Connect with the most experienced and qualified brokers.
Fill out a short form on this page in just 2 minutes.
In no time at all, our elite mortgage brokers will contact you with a great offer!
This service is free of charge, and no obligation on your part.
Understanding the most popular types of mortgages
Choosing your type of mortgage is a critical decision. It will have a huge impact on your finances for a long time.
Generally, a mortgage has 2 important elements: the amount borrowed (principal) and the interest rate. It is best to obtain the lowest possible interest rate.
The important thing is to be able to manage mortgage payments effectively without creating a burden on your liquidity.  It is also important to get the best rate to lower the total cost of your mortgage.
With that being said,  you need to understand your mortgage options to choose the right one for your needs.
Types of Mortgages in Richmond Hill
Understanding the different types of mortgages available is key to getting the perfect mortgage solution for your needs.
Conventional Mortgages
This type of mortgage is for borrowers with at least 20% down payment.  For example, if you are buying a house with a price of $410,000, you need to make at least a down payment of $82,000.  This type of mortgage gives borrowers the option to save on mortgage default insurance which is required for borrowers with less than 20% down payment.
High Ratio Mortgages
A high ratio mortgage means the borrower is borrowing more than 80% of the property value.  This applies to borrowers with only 5, 10, or 15% down payment.  It comes with an additional requirement for mortgage default insurance, the costs of which may be rolled into the mortgage payments.
Open mortgages
An open mortgage provides flexibility to borrowers who can make prepayments without fear of penalty. Making advance payments will help to save on interest costs, possibly thousands of dollars throughout the loan term.
Closed mortgages
In contrast, a closed mortgage does not allow prepayment without a stiff penalty. Many borrowers who prefer to know their exact mortgage payments and don't expect to pay the loan earlier than its term prefer this type of mortgage.
Portable mortgages
This type of mortgage allows a borrower to transfer the mortgage from a property to another one without incurring any penalty of requiring a re-qualification with the lender.  There are still restrictions to this type of mortgage and some lenders do not offer it.
Assumable mortgages
This type of mortgage lets buyers assume the mortgage when they purchase a house.  It was more common when interest rates were high.
Blanket mortgages
This type of mortgage is registered against condominiums or entire properties and are usually restricted to housing co-ops.  Owners of the units can be responsible for their portion of the mortgage. For instance, some condo developers may obtain a blanket mortgage on the property and remove portions of the mortgage once a unit is sold.
In addition, you will also need to choose between:
Fixed rate mortgages
A fixed rate mortgage has an interest rate that remains steady throughout its term, typically a 5-year term or less.
Variable rate mortgages
A variable rate mortgage may have a lower interest rate than a fixed rate mortgage.  However, it carries more risk in interest rates suddenly rise.  Borrowers benefit from this type of mortgage when interest rates are low.
It can seem overwhelming, especially to a first-time homebuyer. Luckily, your mortgage broker can take you through all the steps of the mortgage application process and explain to you the best options you have for your mortgage.
Find a good mortgage broker in Richmond Hill today to help you with your mortgage needs!
 Use our free comparator by investing 2 minutes of your time to save money.
Take the driver's seat: Find the best options with your broker                             
Even though you are most anxious to buy your house, you don't need to be at the mercy of your bank when it comes to your mortgage.
When you work with a mortgage broker, you can take the driver's seat and be in control.
Your broker will not dictate the mortgage you should choose but rather provide you with multiple options you can choose from.
Don't go to your bank and limit your choices to only what they can offer!
Before choosing a mortgage, speak to a mortgage broker in Richmond Hill. It won't cost you anything.
Qualifying for a mortgage in Richmond Hill
Tightening mortgage regulations have made it a bit harder to qualify for a mortgage. To get approved for a mortgage, you need to show to your lender that you are capable of paying back the loan.
It is critical to have an expert by your side to guide you in obtaining the most suitable mortgage for your needs.
No matter which lender you choose, certain criteria will be looked at, including:
Your income
Credit history and credit score
The amount you wish to borrow
Capacity to pay (lenders will look at your debts)
Character (how long you have lived in your current residence and your length of employment, etc.)
The total of your monthly housing expenses should not exceed 32% of your gross household income. This is referred to as the gross debt service ratio (GDS). On the other hand, your debts include your auto loan, credit cards, credit lines, student loans, and other personal debts.
It is a good idea to obtain a copy of your credit report before applying for a mortgage to see if there are outstanding issues on your credit and to see that it does not have any inaccuracies.
How to choose the right mortgage broker
Now that you know how important the role is of a mortgage broker in getting a mortgage, you might be wondering how to choose the right mortgage broker.
It is right for you to be concerned because there are hundreds of brokers in your city. How do you know which one is right for your project?
You can start by comparing qualified and experienced mortgage brokers in our network. With more than 110 brokers working with over 20 financial institutions in Ontario, you can connect with elite brokers and choose based on your criteria.
Our partner brokers have been carefully screened and selected based on their professional qualifications, experience, customer service, personality, and performance. To ensure that we only have the best brokers in our network, we monitor their quality constantly through customer reviews.
Fill out a short form on this page now to find the best mortgage broker in Richmond Hill!
Soon, you will receive high quality offers from elite brokers,  FREE and NO OBLIGATION!