Are you dreaming of lower mortgage interest rates or monthly payments? You can make this come true when you work with a mortgage broker in Quebec City.
Our mortgage broker partners will shop for the lowest possible rates and best terms for your mortgage to help you save, accelerate your payment, access your equity, and any of your mortgage requirements.
Our network is composed of licensed mortgage brokers who are multi-lingual, experienced and knowledge about the Quebec mortgage market. They also work with a wide variety of financial institutions to help you find the right mortgage solution.
Fill-out a quick online form today and connect with experienced and licensed mortgage brokers in town.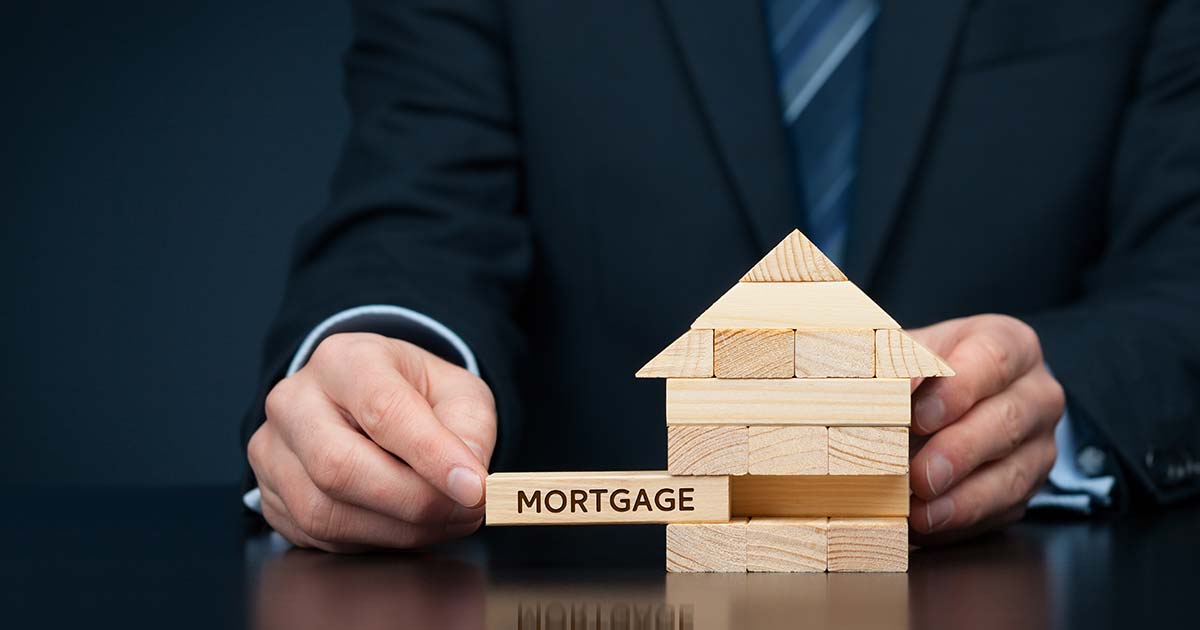 Check Mortgage Rates Brokers Can Offer in Quebec
Whether you want a fixed rate or a variable rate, our mortgage brokers can offer you lower rates than what banks directly give.
Here are samples of rates as of January 2018 from mortgage brokers in Quebec:
| | | |
| --- | --- | --- |
| Type of Mortgage | Posted Market Rates | Rates from Brokers |
| 1-year closed | 4.09% | 2.89% |
| 3-years closed | 3.74% | 3.04% |
| 5-years closed | 5.14% | 2.94% |
| 5-years open | 3.2% | 2.21% |
Because your outstanding mortgage is a considerable amount, any point less in your interest rate will mean hundreds of dollars in savings every year.
Quebec City's mortgage market represents about 9% of that of the province.
Based on the Quebec Census Metropolitan Area (CMA) in 2016, there were about 12,000 mortgages from a home purchase registered with the Land Registry.
A closer look at market share of the major lenders in the region reveal that Desjardins took the lion's share at 46% while other lenders had the rest from 14% to 2%.
In order to secure the best mortgage rate for your home, work with one of our mortgage partners to discuss you needs and take advantage of lower rates across lenders in the province.
Who Are the Biggest Mortgage Lenders In Quebec?
| | |
| --- | --- |
| Name of Lender/Financial Institution | Market Share |
| Desjardins | 46% |
| Small Lenders | 14% |
| Banque National (BNC) | 14% |
| Royal Bank of Canada (RBC) | 8% |
| TD | 6% |
| BMO | 4% |
| Scotiabank | 4% |
| Bank Laurentienne | 2% |
| CIBC | 2% |
Who are qualified to practice as mortgage brokers in Quebec?
To become a licensed mortgage broker in Quebec, you need to fulfill educational requirements mandated by the OACIQ, an institution fulfilling training requirements and examinations of mortgage brokers applying for a license.  You can verify a mortgage broker's standing on the OACIQ website.
Huge Benefits from Mortgage Broker Services
While you can go directly to a bank to apply for a mortgage, it is much better to use the services of a mortgage broker.
Below are the huge benefits you can obtain from working with a professional:
✓ Services are free of charge
✓ Brokers provide you with access to multiple mortgage products and rates across lenders
✓ Saves you time and effort doing your own search and application
✓ Provide valuable advice regarding the financial rewards or disadvantages of certain mortgage products
✓ Brokers are extremely knowledgeable about mortgages and will recommend the best product that suits your needs
Mortgage brokers offer lower rates than what banks offer customers because they are given preferential discounts due to their large volume of loans generated.
If you need a mortgage pre-approval or want to renew your mortgage, speak first to a qualified mortgage broker from our network.
5 Tips to Get Approved for a Mortgage
Whether you are working with a mortgage broker or finding a lender on your own, you'll need to work on mortgage requirements to get approved.
The main difference when you have a mortgage broker is that he will be advising you every step of the process of what you need in order to secure an approval.
Most lenders use 5 criteria in reviewing a mortgage application. Below are tips to keep in mind to get approved for a mortgage in Quebec.
Credit History
Every lender wants a borrower who will pay back the loan in time. You need a good credit history when applying for a mortgage. A good credit score will also qualify you for better rates and terms.
Capacity to Pay
A lender will review your income to check on your capacity to pay.  It is best if you have been employed with the same company for at least 2 years.
Capacity to pay is also called debt servicing which means your housing costs should not be more than 30% of your gross income. Your total debts must not be over 40% to 42% of your gross income.
Capital or Assets
Lenders also check on the assets you have accumulated, including savings in the bank.
Collateral
In the case of a mortgage, your collateral is the house you intend to purchase. Lenders check on the value of the home.
Personal Character
Lenders review all the above factors as well as others such as length of employment, type of occupation, how long you have resided in your current home, etc.
In keeping these tips in mind, you are one step away from getting a mortgage approval.
If you are already seriously considering a home purchase, avoid making any huge purchases such as a car or maxing out on your credit cards. Don't change jobs just yet because lenders look at the last 6-8 months of employment.
Your next step is to find the best mortgage broker in Quebec. Provide us your relevant details using our short online form and we will help you connect with the broker you need for your mortgage.
Types Of Mortgage Services From Brokers
The best mortgage broker is one who is in tune with the needs of the client and acts in his best interest.  A broker must also be able to provide you with reliable information to your questions. A broker's job is to serve you and find exactly what you need to satisfy your mortgage needs.
Services of mortgage brokers include the following:
Mortgage Pre-Approval
A mortgage pre-approval will help you to find the house within your budget.  It will provide you with the amount you qualify to borrow for a home purchase, advise you of the down-payment amount you need, and your price range for homes.  In short, it gives you with the key information you need to save on time and effort in your home search.
With a certificate of a pre-approval, your real estate broker is confident of your capacity to purchase and will give you leverage with a home owner selling a home.
Mortgage Renewal
Is it time to renew your mortgage? Before you sign the renewal papers from your lender, it is best to compare rates from mortgage brokers.
Your lender will send you a renewal notice a few weeks before the date. Take advantage of this time to review your mortgage terms. If your lender is unable to give you a lower rate, it is time to seek out the services of a Quebec mortgage broker.
Mortgage Refinancing
Mortgage refinancing can be used for a variety of purposes.  You can refinance a mortgage in order to renovate your home, use equity to purchase an investment or a second home, get a home line of credit, consolidate your debts, etc.
A mortgage broker can help you find the best mortgage refinancing deal to meet your goals.
If you are paying other debts with higher interest rates than mortgage rates and you are beginning to hurt from monthly payments, refinancing may be a good solution for you.
Reverse Mortgage
A reverse mortgage pays money to you, not the other way around. If you are in your 60s, you can get up to 55% of your home's value so you can have money to spend.  It can provide you with a guaranteed income for life and home ownership remains in your name.
Surveys show that majority of Canadians over the age of 50 feel anxious that their savings will run out within 10 years of retiring.  Reverse mortgages can be a viable option. A good mortgage broker will be able to explain to you the pros and cons of reverse mortgages and if it is right for you.
Our Mortgage Broker Partners Serve all of the Capital City of Quebec:
| | | | |
| --- | --- | --- | --- |
| Vieux-Québec | Shannon | L'Ancienne-Lorette | Duberger |
| Haute-Ville | Sainte-Foy | Sainte-Émile | Les Saules |
| Limoilou | Sillery | Wendake | Charlesbourg |
| Chutes-Montmorency | Cap-Rouge | Saint-Sacrement Montcalm | Vanier |
| Beauport | Neufchâtel | Des Châtels | |
| Val-Bélair | Lebourgneuf | Bourg-Royal | |

No matter where you are in Quebec, our network of mortgage brokers can assist you with your mortgage needs.
Don't worry about professional fees. Mortgage proposals from our brokers are free of charge and no obligation. Generally, mortgage brokers don't charge any fees or commission to their clients because lenders provide them with compensation.
When it comes to your mortgage, making a good decision means saving a lot of money. A mortgage broker in Quebec will be dedicated to ensuring you get the best benefits from your mortgage.
Reasons to Compare Mortgage Brokers and their Rates
You must be wondering why you need a mortgage broker to get a mortgage loan.  The answer is really plain and simple. You benefit tremendously from his services, in terms of savings, convenience, and security.
A mortgage broker can find you lower rates and better terms than you can do on your own. If you go to your bank, the mortgage specialist will only offer you their own mortgage product and rate. You won't be able to choose.
In addition, he will ensure that your mortgage application is complete so you get higher chances of getting approved. You don't need to speak to 3 or 4 different lenders because your broker will do the shopping for you.
All these benefits you get free of charge from a professional who adheres to strict ethical standards of the Real Estate Brokerage Act.
Get Your Free Mortgage Quotes from Quebec Brokers
Where do you start looking for the best mortgage?
The place to start is right here with Best Mortgage Quotes.
Our mortgage broker-partners will send you the most competitive mortgage rates for the mortgage product you want. People want different things from their mortgage. Some want security with closed-fixed rates while others prefer to have even lower rates and more flexibility with open-variable rates.
Whatever you want from your mortgage, our partners can work with you to get the best product for your mortgage.
Fill-out our short online form now and speak to the mortgage broker of your choice.