Compare Mortgage Broker Offers for a Mortgage in Trois-Rivières
Are you looking for the lowest mortgage rates in Trois-Rivieres? You'll save time and money with free mortgage offers from experienced Trois Rivieres mortgage brokers.
Fill-out our short online form and get the lowest offers from mortgage brokers for renewing, getting a pre-approval, or refinancing a mortgage.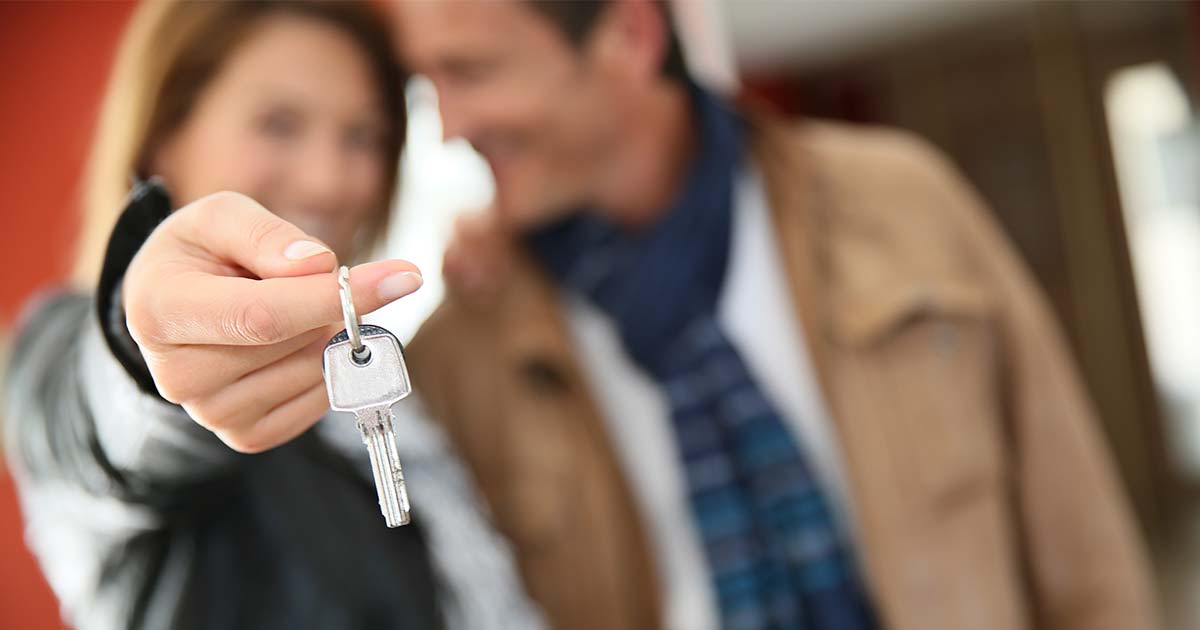 Take advantage of Expert Mortgage Advice from Brokers
Obtaining a mortgage is easy and convenient with the help of a mortgage broker. You'll find all the mortgage services you need all in one place – a pre-approval, a renewal, or refinancing in Trois Rivieres.
Understanding mortgage terms, conditions, and its implications may seem complicated on your own.  But with a broker, you'll find answers you need and receive valuable advice that is tailored to your situation.
Mortgage Brokers in Trois-Rivières serve the entire Mauricie region:
| | | | |
| --- | --- | --- | --- |
| Cap-de-la-Madeleine | Val-Mauricie | De Normanville | Lambert |
| Trois-Rivières-Ouest | Sainte-Catherine | Baie-Jolie | Sainte-Marthe-du-Cap |
| Demontigny | Sainte-Marguerite | Laurentians | Saint-Patrick |
| Lac-Saint-Michel | Lac-des-Pins | Parc-Isabeau | Terrasse-Duvernay |
| Saint-Louis-de-France | Village-des-Crête | Les Vieilles-Forges | |
Having a mortgage broker at your side means giving yourself the best chance of getting the best mortgage rate in Trois-Rivières. How can a broker obtain lower rates for you? Because a broker has strong relationships with lenders and banks, he has experience and skills in negotiating the best rates for your mortgage.
Don't Just Renew a Mortgage – Research, Compare, Negotiate
Is your mortgage up for renewal? If your lender has sent you the renewal notice, don't just sign. Do your research, compare, and negotiate.  If your lender can't provide you with better rates and terms, hire a mortgage broker to help you find what you need from your mortgage.
You can get expert services and advice – FREE OF CHARGE.
Your mortgage broker will not charge you any fees or commission because the lender will be compensating him for his time and services.
How to Make the Best Mortgage Choice
Before you can make the right choice for your mortgage, it is critical to take stock of your financial situation.
You may have obtained your mortgage 5 years ago and some things may have changed since then.
Do you need fresh funds for a renovation project? Would you like to increase or reduce your mortgage payments? A mortgage broker can help you find the best mortgage solutions for your needs.
A mortgage broker will shop around for the best terms and rates on your behalf from different lenders.  You can avoid going from one lender to another and submitting multiple applications.  Your mortgage broker will handle all the legwork while you wait to receive the lowest possible offer.
Remember that rates change from time to time. A mortgage broker can advise you about mortgage rate forecasts in your area.
WHY IT PAYS TO HIRE A MORTGAGE BROKER
Yes, you are not required to hire a mortgage broker to get a mortgage. In fact, you can submit an application online from mortgage sites, or visit your bank and apply.
Why hire a mortgage broker then go directly to a bank?
There are still Canadians who approach their bank to get a mortgage thinking it is convenient and safe. They know the bank and trust it whereas they may have never spoken to a mortgage broker before.
In order to understand why it pays to hire a mortgage broker to get a mortgage, let us clarify some misconceptions so you can make a more informed decision.
Take a look at some misconceptions about mortgage from a bank vs. mortgage from a broker.
Common Misconceptions about Mortgages
In deciding where to get a mortgage in Trois-Rivieres, it is important to ensure that you understand the difference in mortgages from brokers and mortgages from a bank.
Banks Reward Loyalty
You already have an account with your bank and you have a good credit history. You expect that your bank will give you the lowest rates.
Actually, your bank can only offer you its own mortgage products and rates. The mortgage specialist is limited to offering you only what they do to other customers as well.
You may get the best rate from the bank but this is not the best rate in town.
Chances are high that a mortgage broker can find you mortgage rates that would beat what your current lender offers.
Mortgage Broker Services are Expensive
We can't blame you for thinking that mortgage broker services are expensive. We normally pay for any service we obtain except in this case. Mortgage brokers are not paid by the clients but are compensated by lenders.
This means your broker will be working hard to get you the best mortgage product without cost or obligation to you.
All Mortgage Brokers Offer the Same Mortgage Products
Not all mortgage brokers are equal; each one has a set of lenders they use.
This means that you can compare mortgage brokers in Trois-Rivieres before you decide to hire one.
Mortgage brokers will give you access to a wider variety of mortgage choices in the market. This is much more advantageous to you than going to one lender.
Because brokers are experts in mortgage products and credit, they can answer your questions. In a bank, you'll be referred to another department for every concern that you have.
Mortgage Broker Rates and Bank Rates are the same
Mortgage brokers have access to lower rates than bank published rates.  Because they generate a high volume of loans for lenders, they get lower rates which they can pass on to you.
Brokers have the capacity and skills to negotiate and can definitely get you lower rates than what a bank would offer you.
What mortgage service or product do you need now?
Do you need a home loan to buy a property?
Do you need to renew your mortgage?
Would you like to refinance a mortgage?
Fill-out our short online form to obtain free mortgage proposals from mortgage brokers in Trois-Rivieres to compare.
How a Mortgage Broker Can Help with a Pre-Approval
A mortgage pre-approval is a critical step to buying a property.  Not only will it tell you whether you qualify to get a mortgage, it also tells you how much you can qualify to borrow so you will know the price range you can afford.
After you obtain a mortgage pre-approval, you will feel confident that you can get the funds to purchase a house.  You will have more credibility with sellers and real estate agents with your pre-approval certificate in hand.
The best way to get a pre-approval is through a mortgage broker. It is not only important to get approved but also the terms and specific rates that the lender offers.
Your mortgage broker will assist you not only with an approval but also negotiate the terms and rates outlined in your pre-approval.
Pre-Approved Mortgage Types to Choose From
There are many kinds of pre-approved mortgages. Examples of these mortgages from across lenders include:
Residential mortgage
Open or Variable rate mortgage
Fixed-rate or Closed mortgage
Short-term mortgage
Long-term mortgage
In obtaining a mortgage pre-approval, you need to know which type of mortgage is best for your needs.
A mortgage broker can answer questions you may have about these types of mortgages and explain the pros and cons of each one. He can also provide you with a recommendation that is tailored to your individual mortgage needs.
Steps to Get a Mortgage Pre-Approval
Before you get a mortgage pre-approval, you need to collect all of your personal information for submission to a lender of your choice.
What do lenders need to give a pre-approval?
1. Details of Employment
Lenders will evaluate your employment. You will need to give the company name, your period of employment (ideally 2 years), your salary and also your spouse's income.  You also need to provide documents pertaining to your salary, bonuses, commissions, as well as other investments you have.
2. Debts and Liabilities
Lenders will verify  your financial responsibilities such as child support, credit cards, car loan, student loans, and other obligations.
Ideally, your housing costs and other liabilities should not exceed 40% to 42% of your gross income.
3. Credit Score
A lender will also look at your credit score which indicates your financial health. Your credit score not only determines whether you can be pre-approved or not but also determines the rates that lenders will offer.  Higher credit scores qualify for lower rates.
4. Down-Payment Requirements
A homebuyer is required to pay a down-payment to buy a house. The down-payment is deducted from the purchase price and the remaining balance will be covered by your mortgage.
In Canada, the minimum down-payment is 5% for homes $500,000. For homes above $500,000 up to $999,000, you need to pay 5% of $500,000 and additional 10% on the amount in excess up to $999,000.  Homes above $1 Million require at least 20% down-payment.
The size of your down-payment also has an impact on the amount you will qualify to borrow.
5. Documentation
You need to prepare supporting documents to apply for a mortgage.
Proof of identification
Proof of income (pay stubs, employment certification, assessment notice for self-employed)
Proof of down-payment (bank statements or investments)
Statements for debts (child support, car loan, credit cards, etc.)
With this information, your mortgage broker will go to town and shop for the best mortgage pre-approval for you.
Limitations and Conditions of a Mortgage Pre-Approval
They say nothing lasts forever and this is certainly true of mortgage pre-approvals.
A mortgage pre-approval is usually valid for 90 to 120 days, depending on the lender.
It also doesn't mean you are automatically approved for a mortgage. After you get pre-approved, the lender also evaluates the property value. The home must meet the lender's requirements before a home loan is finalized.
Mortgage Professionals in Trois-Rivieres under One Roof
Unlike a direct mortgage site, our platform gathers the best mortgage brokers under one roof for more convenience.  We aim to give users more choices, more freedom, and more flexibility in finding the right mortgage product for their needs.
All mortgage broker partners adhere to the highest standards of the OACIQ, the regulatory body that monitors and supervises real estate broker services.
And because mortgage proposals you obtain from our platform are free and no obligation, you really have nothing to lose.
Find Best Mortgage Rates with Brokers in Trois-Rivieres
Are you ready to get the best advice about mortgage rates and products in Trois-Rivieres?
Speak to our mortgage broker partners get a pre-approval, renew your mortgage, or refinance your existing mortgage.
By working hand in hand with a mortgage broker, you can feel confident that the terms and conditions as well as the rates are suited to your needs.
Would you like to ensure you don't pay too much for your mortgage?
Fill-out our short online request form and connect with experienced and reliable mortgage brokers today.