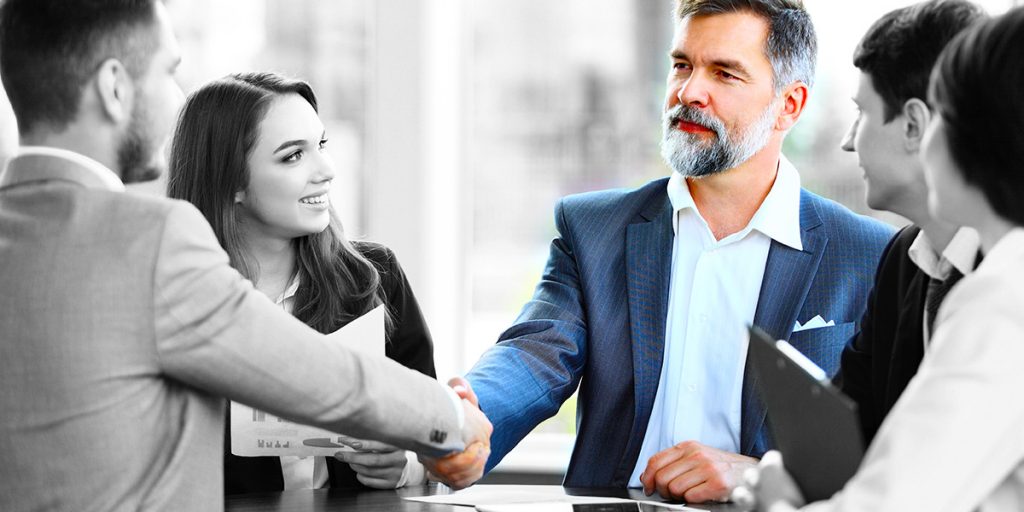 PREVENT DEBTS FROM OVERWHELMING YOU WITH THE HELP OF TRUSTEES AUTHORIZED IN HANDLING INSOLVENCY!
When financial difficulties begin to besiege you, do not wait for the worst to happen and seek the assistance of a trustee in bankruptcy (now called an authorized trustee in insolvency in Quebec).
Here we present the top 10 largest bankruptcy trustees this year (2018) in Quebec.
What is bankruptcy or insolvency?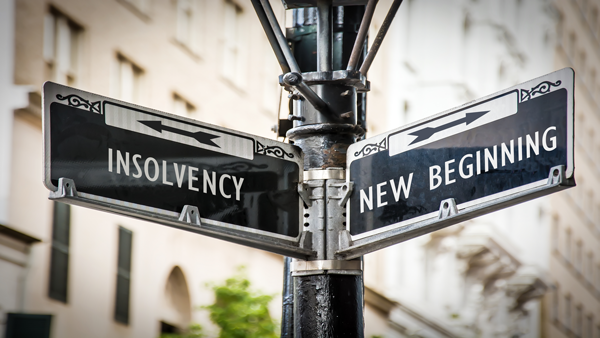 To put it plainly, personal bankruptcy means you turn-over your non-exempt assets to a qualified insolvency trustee. In return, your debts will be eliminated.
If you decide to go into bankruptcy, it is considered a voluntary bankruptcy. If creditors force you, if is forced bankruptcy but that does not occur very often.
In Canada, personal bankruptcy is a legal process governed by federal law, specifically the Bankruptcy & Insolvency Act.  The exemptions can vary by province by you may be allowed to retain some of your assets such as the home (if you pay the mortgage), RRSPs, pension, and other personal assets like furniture, car, etc.
Under the law, a debtor can obtain relief from debt with equal and fair treatment of creditors. One of the goals of this process is to rehabilitate the debtor via financial counseling programs.
The Court has the power to prevent garnishment or other legal actions and to make debtors cease calling on you to collect on your debts.
Can you file a bankruptcy?
In order to file a bankruptcy, you must have done business or resided in Canada in the last year or own a majority of your property in Canada.
To be considered insolvent, you need to:
Have a debt of at least $1,000
Live in Canada or own property in Canada
Unable to pay debts that are due, or
Ceased to pay monthly bills such as credit cards, utility bills
Not own assets sufficient to cover the debts if converted to cash
If you are in any of these circumstances, you can consult an insolvency trustee to determine if a bankruptcy is the best solution for you.
Debts covered by bankruptcy
Many types of debts can be covered by a bankruptcy, such as:
Credit card balance
Line of credit
Personal loans
Student loans (case-to-case)
Taxes
Debts under collection agencies
There are debts, however, that cannot be covered in a bankruptcy. Creditors can continue with their collection efforts even when you file a bankruptcy:
Spousal or child support
Penalties, fines, or other orders from the court, including compensation for civil case decisions
Debts due to fraud or other illegal acts
Student loans (for bankruptcies that occurred within 7 years from the time you ceased to be a full-time or part-time student).
An insolvency trustee is in the best position to answer any questions regarding the above.
The role of an insolvency trustee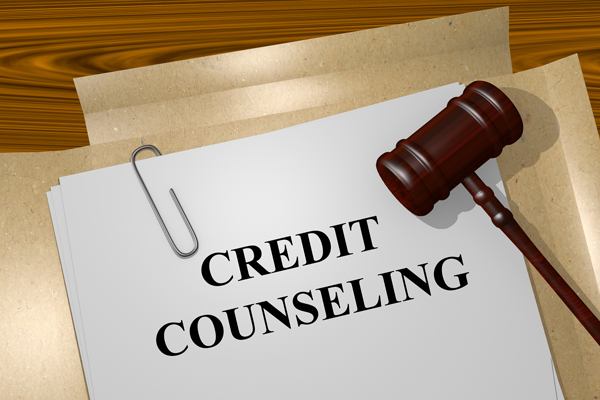 An insolvency trustee will manage your bankruptcy. He is the only professional qualified to administer a bankruptcy in Canada.  These professionals are licensed and regulated by the Bankruptcy and Insolvency Act.
A trustee's duties include:
Meeting with you to assess your financial situation and make recommendations appropriate to your situation
Determine which of your properties you need to turn over to pay debts and what you can retain
Steps to filing a bankruptcy
To give you an idea of the process for personal bankruptcy, below are the main steps to take:
1) Counselling
You will be required to participate in two sessions. They will be provided by the trustee or a certified counsellor.
In the first meeting, you will receive advice about managing your finances and the indicators of bankruptcy.
During the second meeting, you will be advised about the causes of your financial problems and the possible solutions to remedy them.
You need to attend these two meetings to qualify for an automatic discharge from your debts at the end of the bankruptcy procedures.
2) Application
Your trustee will assist you with making a list of your debts and properties owned.  You will also transfer your property to the trustee to start the bankruptcy process.
The trustee will file the papers with the receiver. This will be the opening day or start day of your bankruptcy. From this date on, your creditors will not be able to sue you or collect on your debts.
3) Sale of the property
With the list of properties you prepared, the trustee will determine which ones can be sold to pay off your creditors.  Some properties may be protected under the law, meaning they cannot be sold or taken by your creditors.
These properties that you can retain usually include:
A certain percentage of your salary as specified by law
RRIFs and RRSPs, except those paid into the accounts less than 12 months before the bankruptcy
Items for you or your family's basic needs in your principal residence up to $7,000 in value
work equipment for your profession or occupation (computer, toolbox, vehicle (except if it is mortgaged)
The trustee will sell your disposable property and money from the sale is then distributed to your creditors based on the order as provided by law.
Some of your salary can also be seized in order to pay your debts.
Negotiation with creditors
The trustee will get in touch and meet with your creditors.  At these meetings, your creditors can also decide how the proceeds from the sale of your property will be distributed.
Bankruptcy discharge
The final step in the process is your discharge from debts.  A discharge means any and all debts included in the bankruptcy are erased. This can be done automatically or through the courts.
An automatic discharge generally occurs 9 months to 21 months after the date of bankruptcy.
Should you have problems with your trustee, you can report to the Office of the Superintendent of Bankruptcy Canada. This is the authority that issues licenses to trustees and oversees their work.
The requirements for a discharge are:
It must be a first bankruptcy
No opposition from your creditors, the trustee and superintendent
Completed the 2 counselling sessions
In case it is a second bankruptcy, an automatic discharge is still possible after 24 to 36 months after the bankruptcy date.
If you don't qualify for automatic discharge, it is necessary to apply to a court. The court will evaluate your conduct and can offer the following options:
Automatic discharge for your debts except those that are not included in the bankruptcy
Discharge after a period time as specified by the court
Discharge after meeting certain conditions stipulated by the court
Denial of a discharge although this is rare
Your credit report will reflect that you went into bankruptcy and this will appear for 6 to 7 years after the discharge.
 IT IS WISE TO SHOP FOR YOUR AUTHORIZED TRUSTEE IN BANKRUPTCY
With the platform « BESTMORTGAGEQUOTE », get THE SOLUTION that is most suitable for your financial situation.
Just fill out the form on this page to compare prices based on your needs (follow the link in the box below).
THIS SERVICE IS FREE AND NO OBLIGATION ON YOUR PART!
Top 10 largest bankruptcy trustees in Quebec in 2021
When facing extreme financial difficulties and problems with debt, you deserve to have the best bankruptcy trustee to assist you.
Below are the top insolvency trustees in Quebec you can turn to for debt relief.
ERNST & YOUNG INC.
SYNDIC DE FAILLITE

Mission

This huge licensed trustee in insolvency aims to contribute to the world by assisting companies who share the same ideology.

Summary

EY is known all over the world and enjoys sustained growth. This bankruptcy trustee brings together a multitude of financial services and tries to be a catalyst for change.

A program funded by Ernst & Young targetting female entrepreneurs has become a huge success in Canada.

It allows women who pioneered a business to be recognized.

Features of EY

Revenues in 2015: a little over a billion dollars
RICHTER CONSULTING INC.
AUTHORIZED TRUSTEE IN BANKRUPTCY

Mission
With Richter Consulting Group, you are dealing with a company known for its strategic support.
Summary

Extend the life of your business and get back on track.

This ingenious bankruptcy trustee uses an approach model based on adaptation and innovativeness, which makes each client unique.

More details about the company

Richter was founded in 1926.
Il employs + 500 people dedicated to your well-being
It ranked 9th (out of 30) accounting firms in 2016 (source: page 13 of the magazine « The Bottom Line »).
Number of offices in Canada : 3
RAYMOND CHABOT GRANT THORNTON INC.
BANKRUPTCY TRUSTEE

Mission
During your difficult moments, Grant Thornton (Raymond Chabot) will improve your troubled financial situation.
Summary

With nearly 100 offices in Quebec (98), Raymond Chabot Grant Thornton is, by far, the largest subsidiary of trustees in bankruptcy in Quebec.

The company specializes in debt problems. If you live with stress that prevents you from functioning normally, contact a Raymond Chabot Grant Thornton advisor.

Important statistics

Number of cases processed per year: 10,000.
Principal partners in 2015: 378
Number of offices in Canada: 143
Professional staff: 2,702
LEMIEUX NOLET INC.
AUTHORIZED BANKRUPTCY TRUSTEE

Mission

Active in his community, Lemieux Nolet wants to demonstrate his involvement in various organizations that help the community. Its advisors offer you their expertise and their time.

Summary

With experienced accountants at the service of its clientele, this trustee in bankruptcy serves the people of Quebec City, around Portneuf, and the administrative region of Chaudière-Appalaches.

Lemieux Nolet in numbers

Total employees: 120
Number of experts at your service: 90
Offices or branches: 5
ROY, METIVIER, ROBERGE INC.
BANKRUPTCY TRUSTEE

Mission

Bankruptcy Trustee Roy Métivier Roberge wants, above all, to settle your financial problems. Passion drives this group that offers services with dedication.

Summary

Roy, Métivier et Roberge is a licensed insolvency company that is professional and dedicated to the satisfaction of its customers.

Founded in 2000, this company (CMA) was created after several companies merged.

Additional information

Number of offices in Quebec: 20
Number of years of accumulated experience: + 60 years
Number of experts in financial recovery: +10
GINSBERG, GINGRAS & ASSOCIATES, INC.
AUTHORIZED TRUSTEE IN BANKRUPTCY

Mission

You want more than anything to get the respect of a counselor. By doing business with Ginsberg, Gingras & Associates, you will be able to maintain your dignity while finding the path of financial credibility.

Summary

Nearly 100,000 people have been asking for help from trustee Ginsberg, Gingras & Associates to rebuild their finances over the past 35 years.

A group of 125 experts serves clients at Ginsberg, Gingras & Associates.

Important features

Offers of their clients accepted by creditors: 98%
Founded in 1979 by Claude B. Gingras and Joseph Ginsberg.
JEAN FORTIN & ASSOCIATES, INC.
BANKRUPTCY TRUSTEE

Mission
If you especially want to understand your situation, the financial advisers of MNP Debts will meet you for free to serve you well.
Summary
Why live with indebtedness and stress and feel depressed as the days are advancing?
Are you facing bankruptcy? Let the professionals answer your questions. Avoid seizure by taking the bull by the horns.Get to know the bankruptcy trustee

Number of offices in Quebec: 42
Number of offices in Canada: 200
Years in operation: +50 years
PIERRE ROY & ASSOCIATES, INC.
BANKRUPTCY TRUSTEE

Mission
For an honest team that will not be afraid to tell you the truth about your financial situation, speak with a Pierre Roy & Associates advisor today.
Summary

This licensed insolvency trustee will provide you with comprehensive services to guide you adroitly through all avenues available to you depending on your level of indebtedness.

In recent years, many individuals and businesses have felt the impact of changes in technology and legislation. Call Pierre Roy and Associates to help you out!

Figures

Offices in Quebec Province: 23
Years in operation: 27
Clients served: 38,350
KPMG INC.
BANKRUPTCY TRUSTEE

Mission
If you need excellent advice on tax or auditing, KPMG offers you a team who is knowledgeable about the latest technologies.
Summary

KPMG is a licensed trustee in insolvency and more!

With more than 700 partners in 40 locations across the country, employing 6,500 people, this company has a rigorous quality control system in place to better serve its clients.

Company values

Honesty
Transparency
Professional ethics
Integrity
Flexibility
Collaboration
In 2020, Revenue Quebec introduced some financial measures to assist citizens impacted financially by the COVID-19 pandemic. People who may have filed for bankruptcy or had existing agreements regarding debt may have found themselves in more dire circumstances due to a loss of income, health problems, etc.
An experienced insolvency trustee in Quebec would know how to address your problems in light of COVID-19 in terms of filing for bankruptcy or debt relief.
Pros and Cons of Bankruptcy to consider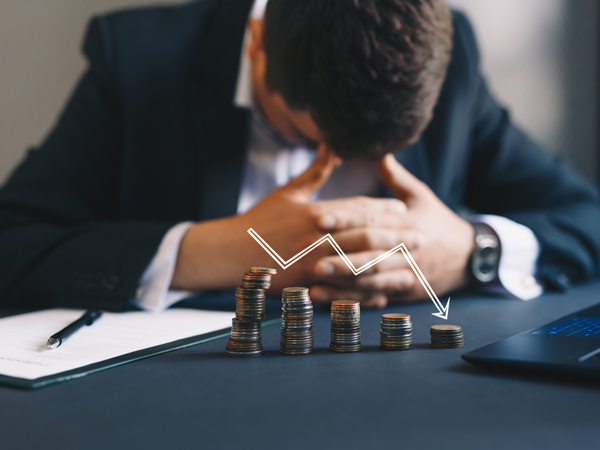 There is much to consider when it comes to filing for bankruptcy in Quebec. It can be a very good way to eliminate debt and get rid of stress due to indebtedness.
It is important to understand the implications of bankruptcy to your finances, lifestyle, and your future to determine if it is the right solution for eliminating your debt.
Benefits of filing for bankruptcy include:
Relief from creditors who may be aggressively collecting from you with non-stop phone calls, emails, etc.
Prevent garnishment of your wages
Debt elimination (no more debt)
Opportunity to clean up your credit report at a targeted date
As you can see, the benefits of filing for bankruptcy are substantial. You will stop feeling harassed by creditors or debt collectors. You can feel assured that at some point in the future, you would have achieved a debt-free life. It is an opportunity to have a clean financial slate.
A bankruptcy is, however, not a walk in the park. It will have disadvantages, too.
Disadvantages of filing for bankruptcy include:
Cost: Filing for bankruptcy has a price. You will need to make regular payments to creditors and it also has an administrative fee.
Negative credit rating: Your bankruptcy will be reflected on your credit report for several years. Remember, though, that your credit score is probably not really good right now and a bankruptcy can help to repair your credit rating in the future.
Loss of non-exempt assets: Contrary to popular belief, you won't lose everything when you go bankrupt. Some assets can be retained including RRSP contributions, furniture, clothes, etc. The equity in your home will need to be paid into the bankruptcy but a good insolvency trustee may be able to find options for you to keep your home.
Responsibilities: You will have certain tasks to perform to be discharged from your bankruptcy. You will need to report your income, follow a payment schedule, participate in credit counseling, and submit tax information. You will need to work with a good insolvency trustee to successfully file for bankruptcy.
Weighing the pros and cons of filing for bankruptcy is important. For many people, the benefits are significant despite the disadvantages. Keep in mind that when your bankruptcy is completed, you will be debt-free and can move forward with your life.
If you are worried about losing your home or other assets, you may also consider a consumer proposal. It is another debt solution provided by the Bankruptcy and Insolvency Act.
A consumer proposal is a legal debt settlement agreement with a licensed insolvency trustee that repays your creditors a portion of your debts for complete debt forgiveness. It can also be a good solution to eliminating debt and help you to avoid bankruptcy.To learn about the best solutions for debt forgiveness and elimination, find a trustworthy and experienced insolvency trustee in your area using our short online form!
Top Questions about Bankruptcy in Quebec
We know that filing for bankruptcy is not something to be taken lightly. It is a serious matter and you will need as much information as possible to make the right decision.
Below are some of the top questions about bankruptcy in Quebec that can assist you to take the next step.
Who should file for bankruptcy in Quebec?
In Quebec, you can file for bankruptcy if you owe at least $1,000 and are unable to meet your loans as they become due or your assets are not sufficient to cover the value of your loans. Keep in mind that not everyone needs to file for bankruptcy just because they have a debt of $1,000 or more. There are also other debt solutions available.
How much will it cost to file for bankruptcy?
The money you pay into a bankruptcy will depend on your capacity to pay. Thus, each person pays only what he can afford based on his finances.  You will be making monthly payments to your appointed trustee who will then distribute the funds to your creditors. The fees for your trustee will also be taken from your monthly payments.
What debts or loans can be included in a bankruptcy?
Most debts can be included in a bankruptcy except for items stipulated in Section 178 of the Bankruptcy and Insolvency act such as spousal and child support, fines or penalties imposed by a court previously, liabilities due to fraud and other criminal acts, student loans (if bankruptcy is declared less than 7 years after ceasing to be a part-time or full-time student), etc.
How will a bankruptcy affect my credit rating?
Filing a bankruptcy indicates you are in financial distress and it will negatively affect your credit rating. You will most likely get the lowest credit score for a few years. It is important to consider the fact that your current credit rating is probably bad right now and a bankruptcy can help you to repair your credit.
Can creditors prevent me from filing for bankruptcy?
Creditors don't have any power to stop you from filing for bankruptcy. Only a court can nullify a bankruptcy and that rarely happens. When you declare bankruptcy, your creditors must stop any collection effort against you and work with your appointed trustee.
Does a spouse go bankrupt if the other declares bankruptcy?
It does not automatically mean that both spouses become bankrupt when one spouse files for bankruptcy.  Whether you are married or in a common-law union, one spouse can remain unaffected by a bankruptcy if they are not jointly liable for the debts.
Can I still keep my credit cards if I file for bankruptcy?
The Bankruptcy and Insolvency Act necessitates that you turn over all of your credit cards to your trustee, regardless of whether you have balances in your account or not. During your bankruptcy, you are not allowed to take on credit.
We hope the information above has helped you make the best decision regarding your debts. For more information, you can speak to a reliable insolvency trustee from our network.
Find the best insolvency trustee in Quebec
Would you like to eliminate your debts? Are you contemplating filing for bankruptcy to get debt relief?
Our experienced partners specializing in debt relief and bankruptcy can help you successfully eliminate debt so you can start anew.
Consult any of our partners to know the steps for filing for bankruptcy and get the help you need to get through it! Financial difficulties are emotionally and mentally stressful and have a very negative effect on your health and your life.
Take control of your debts with help from a licensed insolvency trustee in Quebec
using our short online form!
You will receive FREE and NO COMMITMENT quotes to compare and choose from.
Eliminate debt and be free of stress from debt collectors with bankruptcy filing in Quebec.