Make a carefully thought out decision.  Check who offers private mortgage financing. Know how to make the right choice from among private lenders, who will give a high value to the property that you desire, and get the best advice from a mortgage broker who understands your financial situation.
The top 10 private mortgage lenders in Quebec                             
Private lenders are distinguished by the type of property they finance, the interest rate related to the private loan, the amount of the fees they charge, etc.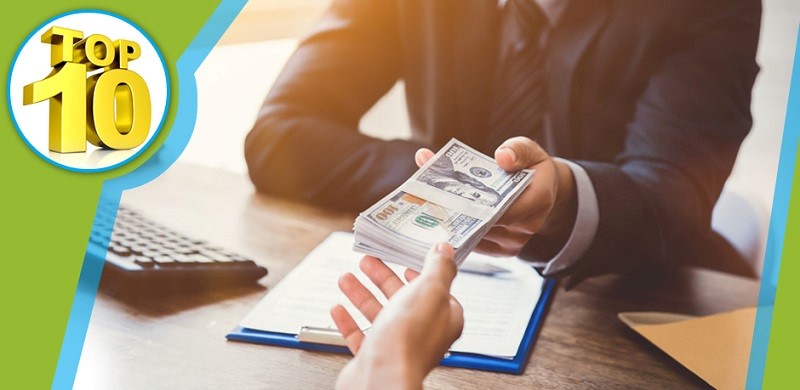 Here are the top 10 private lenders:
Trans-Unis Inc.
By using qualified mortgage brokers from « Trans-Unis Inc. », you can get access to different types of lenders:
A lender from conventional financial institutions,
Second-tier lenders offering greater flexibility
Private lenders also called out of the ordinary
Victoria Financial
Do you live in a municipality of more than 25,000 residents and need a first private mortgage or second-tier that is adapted to your financial situation? You can trust Victoria Financial to assist you.
Vendre ma Maison.com
Operating for more than 55 years, Vendre ma Maison.com offers notarial services, real estate brokers (buy and sell), private fund managers and mortgage brokers for private or standard financing.
La Financiel Inc.
A « La Financiel Inc. » broker's approach is to help you analyze your financial situation, understand your needs, and choose the right alternative mortgage for you.
Clic Hypothèque
Clic Hypothèque is a private financing company specializing in the Montreal area, giving you a second wind and get off to a good start and keep or restore equity in your home when traditional financial institutions refuse your credit application.
PAF Finance
The PAF finance team regards temporary private mortgages as an ideal springboard for you while waiting for bank refinancing of your house or while waiting to sell your home, etc.
 Financière Castleton Ltée
Castleton accepts all private credit applications from Quebec or Ontario and offers creative financing solutions within 24 hours.
Capital Express
As a key player in the alternative financing and private credit sector in Quebec, Capital Express is a team that offers outstanding mortgage loans for all clients living in the Greater Montreal area.
Corporation Capital Cliffton Inc.
If you need an alternative loan after being turned down by the banks, Corporation Capital Clifton's professional team consists of creative, knowledgeable, and kind partners who are ready to help.
Pure Hypotek
Whether you need a banking solution, alternative or private, the Pure Hypotek team can help you. Their expertise in dealing with difficult cases allows them to provide you with a turnkey solution, whatever your situation is.
The top 10 private mortgage lenders in Quebec at a glance
| | |
| --- | --- |
| Name of private lender | Location |
| Les Immeubles Trans-Unis Inc. | Montreal |
| Victoria Finance | Saint-Léonard, Montreal |
| Vendre ma Maison.com | Montreal |
| La Financiel Inc. | Montreal |
| Clic Hypothèque | Saint-Léonard, Montreal |
| PAF Finance | Montreal |
| Financière Castleton Ltée | Montreal |
| Capital Express | Montreal-Ouest |
| Corporation Capital Cliffton Inc. | Montreal |
| Pure Hypotek | Pointe-Claire |
What are the various types of private mortgage lenders?
As you can see, there are several types of lenders:
Individuals who lend their personal funds
Unions: a group of people who, using a common fund, grant private loans by evaluating the property to be financed (type, area..) then your personal information.
Mortgage investment corporations made up of a group of investors who grow their funds by financing a number of projects at the same time.
Do private lenders have fields of specialization?
Many private lenders grant financing for certain categories of properties (a residence, a business..) Others will agree to a private credit depending on the reason (for example: refinancing to acquire a new home).
The area where the house is located can also influence the investor's response. For instance, a residence located in a large urban area is more appealing to a private investor, first and foremost, because of its real estate value.
Other lenders will more easily finance a property located close to their place of residence.
Do you need to choose a private lender of a financial institution?
It all depends on your situation and objectives.
In fact, the terms and conditions or private lenders may be appropriate for you if you understand the advantages and disadvantages of this type of financing, the financial implications, and you use it wisely.
When should you use a private loan?
Private lenders take advantage of the prudence of banks and other traditional financial institutions as well as the rigidity of the new mortgage rules in Canada that have resulted in the exclusion of some people who are still able to pay for a mortgage.
For example:
As a self-employed individual who doesn't declare all of your income (or only declare a fraction), your income cannot be verified by financial institutions.
You wish to acquire a non-traditional property (a micro-condo, a micro mansion of less than 600 square feet..) that traditional banks don't usually accept
You are a newcomer and you don't have your Canadian citizenship yet
You only need a loan for a short duration (6 months to 2 years)  for example, to flip a real estate property  (buy at a low cost – renovate – sell quickly)
You need a mortgage financing approval without delay to prevent your dream home from slipping through your fingers
etc.
Of course, it is also possible that you are having credit issues, you are late in paying your taxes, of experiencing certain financial difficulties.
How do private loans work?
Private lenders are wealthy people who act as investors as they earn from interest charges on a private loan that they provide so that you can obtain the mortgage that you need.
For them, this type of investment allows them to earn profits from their funds rather than leave it in their bank account.
They are, therefore, more interested in the municipal valuation and the market value of the property rather than your credit history and your financial situation.
Consequently, private lenders are more inclined to estimate individual investment possibilities because each case is unique.
The process is thus less complicated and faster. Since there is no bureaucratic process, it is possible to receive an approval in two days and receive your funds in two weeks.
However, since loans are far riskier, the interest rates are also much higher (from 10% to 18%).
How much will a private mortgage loan cost you?
To help you understand the importance of using this type of financing wisely, below is an example.
Ethan took out a private loan for $300,000 
The interest rate is 10%
A term of 2 years
 
Monthly interest
payment
Total of interest
Annual interest rate

10% (interest rate) ÷ 12 (months per year) = 0.83%

Monthly interest payment

0.83% (annual interest rate) X $300,000  (mortgage loan)

$2,490
$2,490 (monthly interest paid) X 12 (months per year) X 2 (term)
 
$59,760 
Fees of 1 to 3% not included
When the 2-year term is over, Ethan will have paid only $59,760 in interest.
He still owes the capital amount of $300,000 borrowed from the private lender.
The best way to get a good long-term mortgage financing is to use a professional mortgage broker who has the skills to find the best mortgage rate that suits you from well-established financial institutions.
Simply fill out the free request form on this page so that a mortgage broker from your area can send you proposals from a minimum of 20 financial institutions that can meet your needs.
The benefits of a non-private mortgage loan
Entering into a mortgage contract with a financial institution or non-private lender is the most popular option.
No need to look too far!
Do not believe, like the majority of borrowers, that using a private lender is your only option if your mortgage is refused.
In addition to financial institutions, your non-private mortgage may also come from :
Savings and credit cooperatives
Trust companies
Trusts in insurance
etc.
It does not mean that because one or several financial institutions have refused your mortgage application that none will grant you one.
A professional mortgage broker knows how to approach lending institutions and what to tell them.
There is a multitude of products in the traditional mortgage market. One of them is certainly suited to your financial situation, your expectations, and your goals.
Prudence is the mother of safety
By taking out a mortgage with a financial institution that takes into account your paying capacity, you will not end up with no room to maneuver if something unexpected happens.
Stop the fees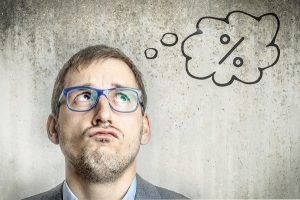 The installation costs and brokerage fees related to a private loan can be huge. Since they are generally included in the amount of your loan, you will also pay interest on them.
Benefit from the price reduction
This volume discount, therefore, gives you a competitive mortgage rate.
Above all, do not think that the mortgage broker is paid according to the mortgage rate that is granted to you.
Using a mortgage broker does not cost you anything!
His compensation comes from the financial institution from whom you will obtain your mortgage loan.
Interesting alternatives to a private loan: consolidation, refinancing, etc.
A mortgage is a good financial product that you can use to get the cash that you need to pay your debts or to complete a project.
Debt consolidation: to have only one creditor
If you have several debts to pay each month, such as a credit line, a student loan, a car loan, multiple credit cards, it is possible to consolidate all these under your mortgage.
By consolidating all your debts, you have the opportunity to pay off your creditors (or the majority of them and pay only one monthly payment whose interest rate is reduced.
The interest rate associated with debt consolidation is that of the mortgage market which is currently around 3.5% (fixed rate for 5 years).
Let a mortgage broker shop around and negotiate the best mortgage rate for your debt consolidation among his extensive network of contacts.
Mortgage refinancing: know how to use the equity of your property
Refinancing your mortgage means borrowing more than you need for your house in order to get cash which you can use as you see fit.
For example, an increase in the market value of your home will help you contribute to your RRSP, finance a renovation, buy a real estate property, pay your debts, etc.
Scenario
The market value of your property: $375,000
The maximum loan allowed on your equity: 80%
If the balance of your mortgage is $230,000
80% of $375,000 = $300,000
$300,000 minus the balance of your mortgage of $230,000 =  you can refinance $70,000
If you do not need the full amount, your mortgage broker or financial advisor will recommend that you withdraw only a portion. Don't forget that the amount that you withdraw will be added to your mortgage.
Compare and find the best mortgage lender for you
There is a solution for you. Use a mortgage broker partner of Best Mortgage Quotes to receive the best mortgage offers from over 20 financial institutions.
Mortgage brokers who have joined our digital platform for online quotes and price comparison are certified professionals and highly recommended, based on rigorous selection criteria.
Let a mortgage broker guide you to the best choice, no matter what your financial situation is, and allow you to compare hundreds of mortgage products.
Do not hesitate to fill out the free request form on this page and be sure to enjoy the best mortgage loan for your complete financial security.