An early mortgage renegotiation is not done in the same way as a mortgage renewal negotiated at maturity.
Here are some tips for your mortgage renewal before or at maturity.
12 tips for your mortgage renewal pre-term or at maturity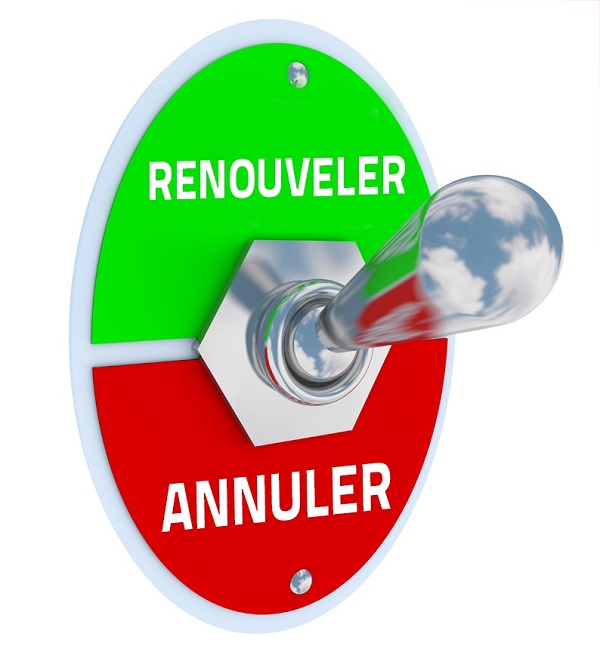 Is your mortgage not yet paid off but the term of your contract is coming to an end?
As a renewal of your mortgage is looming, take the opportunity to analyze recent opportunities in the marketplace with your current financial situation.
Take into account your current finances.

Just like economic conditions, your needs may have changed: the arrival of a newborn baby, educational expenses, retirement, or perhaps a promotion or a move related to your job.
The monthly payments of your mortgage, the conditions of prepayment, and the interest rate may no longer be tailored to your situation.
If your current lender does not offer you the best possible terms and interest rate, you can contact a mortgage broker or a bank to discuss the various options that may be right for you.
To do this, simply fill out the online request form on this page.
Allow 4 months to renew your mortgage.
 On your calendar, do not mark the actual date of your mortgage renewal but 120 days earlier.
If you renew your mortgage with the same lender …

He will undoubtedly allow you an early mortgage renewal without a penalty if it is 4 months or less before maturity.
If you want to move your mortgage to another lender…

The lead time of 4 months will allow you to do research to compare available options in the market, including interest rates, and the terms and conditions offered by lenders.
You will be sufficiently informed and ready to discuss your mortgage renewal with a new lender.
Be ready 30 days before your mortgage renewal
Your lender will send you a mortgage renewal offer by mail 30 days before your contract expires (the law requires at least 21 days).
Generally, you will be offered a discount of 0.25% over the market rate or the lowest interest rate, valid for the next 30 days. If the rate increases during that time, you'll be sure to have a competitive rate anyway.
If you accept the proposal, all you have to do is sign and return the letter.
This solution is attractive because it is easy and convenient. But even if you want to continue dealing with the same lender, there is no reason to accept the first mortgage offer without considering other options.
Lock-in your new interest rate.
When you have completed your search and found with another lender a better mortgage product that suits your current financial situation, have it booked 3 or 4 months before your mortgage renewal.
The vast majority of lenders will allow you to lock-in a mortgage rate for a period of 90 to 120 days.
Thus, your new interest rate will not be affected by any fluctuations in the market but will follow the trend if the latter decreases.
Allow time to renew your mortgage elsewhere.
If you are applying to renew your mortgage with another financial institution or lender, you will need to submit:
a duplicate of the mortgage renewal letter issued by your current lender
proof of income
supporting documents proving:
ownership of the home
your income
The validity of your insurance.
Your account will be reviewed and the process may take some time. Allow the lender time to process your application.
Budget the price to renew your mortgage at another lender.
Since each lender has its criteria for mortgage eligibility, there will be fees associated with applying for a loan with a new financial institution, including:
Home inspection fees: from $150 to $500
Transfer costs (penalty or pre-termination fees) from $5 to $395
Land Transfer Tax: $25 to $300
Notarial fees up to $1,500.
Your new lender may cover (in whole or in part) the fees associated with your change of lender. Do not hesitate to negotiate your mortgage renewal.
Wait for the best time to renew your mortgage
Renew your mortgage at the end of your term.
Indeed, an early mortgage renewal can cause you severe penalties, depending on your type of mortgage.
Nevertheless, renewing your mortgage before its term can be very advantageous, depending on your situation.
Tips for an Early Mortgage Renewal
You may want to cancel your current mortgage now, before the end of the term, to renegotiate a lower interest rate to reduce your monthly payments or pay down your home loan faster.
Some circumstances may necessitate the renewal of your mortgage in the middle of its term, such as:
Divorce
Death of a spouse
Transfer of employment
Sale of the house
Unforeseen expenses
Here are some recommendations:
8. Evaluate all possible solutions before renegotiating your mortgage
Is it possible to extend the amortization period of your mortgage to reduce your monthly payments?
If you choose this solution, be aware that in the end, you will have paid a much higher interest.
In order to amortize your capital, check what percentage of the amount originally borrowed can be repaid without penalty annually.
Are you interested in paying off your mortgage faster without stress?
You can refer to the 4 techniques for mortgage loan repayment to help you.
9. Shop and compare the various options for your mortgage renewal.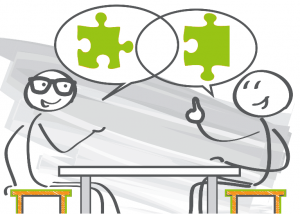 Before you renew your mortgage before maturity, take the time to evaluate the interest rates offered by the different lenders as well as the terms, conditions, etc.
Why not use the services of a mortgage renewal professional, a partner of Best Mortgage Quotes, who has the expertise and access to lenders that you can benefit from?
He will find the best mortgage solution that suits your needs and help you save money with the lowest possible rate.
By completing the application form on this page, you can compare the best mortgage proposals from about 20+ financial institutions with the help of a seasoned mortgage broker.
10. Determine the penalty of an anticipated mortgage renewal.
The penalty amount fluctuates the same way as the market rate. Thus, it can vary weekly. It is better not to delay.
If your creditor allows you an annual early repayment of 15% or 20%, know that you can deduct this amount in the calculation of the penalty. Sometimes, a lender neglects to mention this so know that you can negotiate the amount of your penalty.
Remember that financial institutions must meet the requirements of the Interest Act regarding the calculation of the amount of a mortgage penalty.
11. Assess the penalties for an early mortgage renewal.
The many different lenders calculate penalties incurred using various methods.
In fact, each lender would have its own method for assessing the loss of revenue it incurs if you break your mortgage.
As a result, ask your lender to provide you, in writing, with the method of calculation and the amount of compensation you will have to pay in the event of a pre-term mortgage renegotiation.
 What is the basis for the amount of the penalty?

The cost of a mortgage renewal before term will vary depending on:
✓   The balance of your loan amount
✓   The time remaining before the end of your term (the amount of the penalty will be lower if your term ends in 1 year rather than in 3 years)
✓   The market rate when you signed your mortgage contract (the post-negotiation rate will not be taken into consideration).
✓   The difference between the official interest rate when you took out your mortgage and the current rate. Your penalty will be lower if you reduce your interest rate by 2.5% than if you reduce it by 5.5% because the losses to be incurred by the lender will be lower.
Methods for calculating the cost of a mortgage renewal

There are two (2) ways to establish the cost of the penalty if you ask to renew your mortgage before term. Your creditor will naturally choose the method that will be most advantageous to him.
1- The penalty amount equivalent to three months of interest at the current rate of your mortgage (rarely applied because it is less advantageous).
2- The amount representing the difference between the market interest rate when signing your initial mortgage agreement (the one you break) and the interest rate of the requested loan, multiplied by the number of monthly payments remaining up to at the end of your mortgage term.
12. Calculate the profits made by lowering your mortgage rate.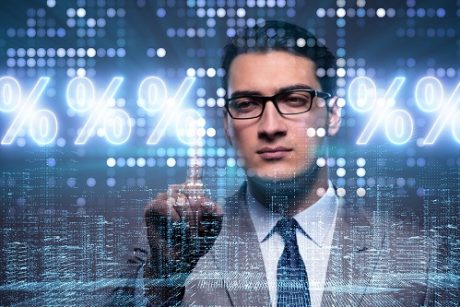 To find out if the profits achieved by a decrease in the mortgage interest rates are higher than the amount of the penalty due to non-compliance with the mortgage contract, it is highly advisable to speak to a specialized mortgage broker before renewing a mortgage.
Because their vast network includes insurance companies, real or virtual lenders, and banks, mortgage brokers can shop around for the lowest interest rate that can offset the penalty for breaking your mortgage contract.
He can evaluate how much you can save from renewing your mortgage in advance, negotiating a profitable mortgage renewal, and so on.
Compare the best proposals with a mortgage renewal specialist to get the best rate
It is advisable to work with one of the best professional brokers who specialize in mortgage renewal.
Mortgage brokers who are part of our network were selected based on their professional qualifications, experience, portfolio, competence, reputation, region, etc.
Further, their certifications and licenses are thoroughly verified for your peace of mind.
When you renew your mortgage with one of our partners, you are assured that you are working with a reputable professional who is in good standing with local and national organizations and is committed to providing superior services.
By accomplishing the free online request form on this page, you will quickly receive the best mortgage offers from a registered mortgage broker.  He will compare the various lenders and mortgages available for your needs to save you time and money.
Don't hesitate to use Best Mortgage Quotes to get assistance with renegotiating or renewing your mortgage. This service is free and no obligation!