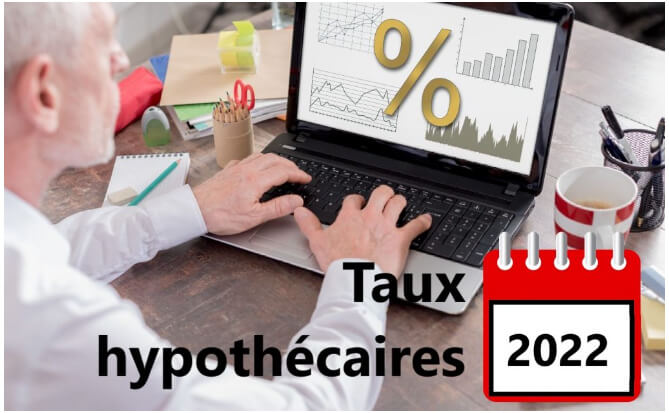 Mortgage rates are a key concern in Quebec and the rest of Canada because most Canadians are homeowners.
In May 2022, the key rate is at 1.00%. Before the pandemic, or specifically in February 2020, the key rate was 1.75%.
Will the Bank of Canada raise its rate to return to its pre-pandemic status? Nothing is less certain, and no one knows exactly what will happen. With so many other problems facing the global economy, one thing is certain – a rate hike could be inevitable!
Why is it so important to know about mortgage trends? Every year, many homeowners need to renew or refinance their mortgages.  Their decisions are based largely on mortgage rate trends.  Their decisions will also have a big impact on their finances for many years to come.
Are you about to take out a mortgage or renew an existing mortgage? Find out what experts predict regarding mortgage rates for the year 2022!
You can also get mortgage quotes from top mortgage brokers in Quebec, free of charge, using our short online form!
Mortgage predictions to consider in 2022
Many industry experts predict that mortgage rates are likely to increase but that they would decrease over the long term.
As of June 2022, market watchers agree that rates could spike to a high of 3.25% and even 3.5% in the worst-case scenario.
Market analysts generally base their predictions about the mortgage rate market on the Government of Canada Bond Yield.  When traders think that the Central Bank of Canada will increase rates, the Bond Yield goes up. When they think that rates will decrease, the yield also goes down. Thus, trades are priced in anticipation of the Central Bank of Canada rates' movement.  For its part, the Central Bank of Canada decides on rates based on the economy.
While the Central Bank is doing its best to control inflation, it could also mean higher mortgage interest rates in 2022.
While mortgage rates may not return to the lowest levels seen during the pandemic, market analysts predict these will stabilize in 2 or 3 years.
Reduce your risks against mortgage rate increases
Many economists in Canada predict that the mortgage picture will still be advantageous for buyers as well as homeowners renewing their mortgages.
Hopefully, the rise in mortgage rates already seen will be for a limited period.
If you have a variable rate mortgage, you can reduce your risk by increasing your payment to the level you will pay on a 5-year fixed rate mortgage term.  For instance, if the monthly payment is calculated at $2000 for a fixed-rate mortgage while the payment for a variable rate mortgage is $1,800, increase your payment to $2,000 using the mortgage prepayment. Your extra payment will go to your principal while your interest rate is low.
You are now staying on top of your mortgage and saving on interest by taking advantage of the lower variable rate.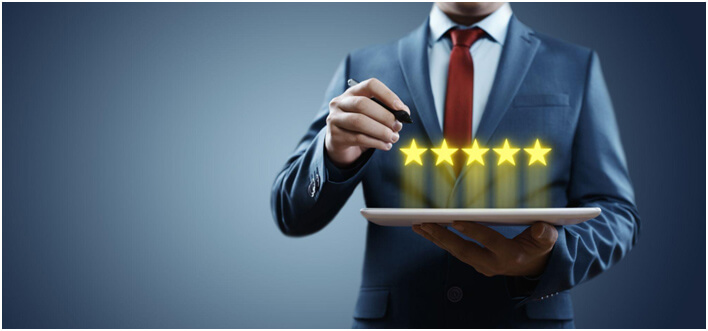 How to use Fixed-Rate Mortgage to save money
The traditional strategy is to go with a fixed-rate mortgage to be safe. But if you lock-in your rate a high rate for too long, you will end up paying more than you should.
You could position yourself to renew at a lower rate in 2 or 3 years. It is very likely that rates will stay high until 2023 but rates could start falling into 2024 as the market starts to improve further.
Table of mortgage rates at the beginning of 2022
Now that we know that mortgage rates will likely keep moving in 2022, what can we expect in terms of mortgage rates?
Below you will find the current rates on the market offered by different lenders and financial institutions.
Keep in mind that the rates here were gathered from published rates and may change without notice. These rates are for information only and are not definitive or guaranteed.
To know the rates you can get for a mortgage, fill out the form on this page and receive actual offers from mortgage brokers, free of charge!
| | | |
| --- | --- | --- |
| Lender | 5-yr Fixed Rate | 5-yr Variable Rate |
| Bank of Montreal | 5.24% | 3.20% |
| Equitable | 5.09% | 2.80% |
| HSBC | 4.99% | 3.09% |
| CIBC | 5.02% | 3.24% |
| First National | 5.19% | 3.00% |
| RBC | 5.34% | 3.35% |
| National Bank | 5.84% | 3.90% |
| Manulife | 5.64% | |
| Laurentian | 4.89% | 3.35% |
| Mortgage Alliance | 4.84% | 2.75% |
| Scotiabank | 5.84% | 3.90% |
| TD Bank | 5.14% | 3.30% |
| Tangerine | 5.19% | 3.35% |
* Rates published as of June 24, 2022 and are for illustration only. Rates could change without prior notice.
Which rate to choose in 2022? – Variable or Fixed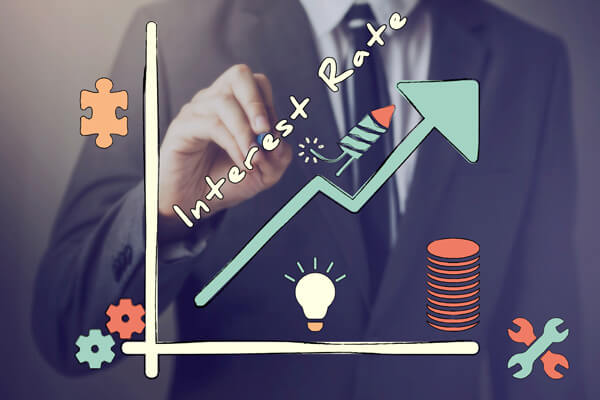 With interest rates having risen in 2022, is it more to your advantage to choose a fixed or variable rate for your mortgage?
The stress-test rule requires that all new mortgages will be tested at the highest rate of 5.25% or the contract rate plus 2%. This makes it more difficult to qualify for a new mortgage.
Once you get approved, the next thing to decide on would be whether a variable rate or a fixed rate is the best choice. There is really no standard answer for this question and you must decide based on your level of tolerance and your financial goals.
There is almost a 2% difference between variable and fixed rates, with a variable rate being lower but with a higher risk. But because fixed rates are no longer in their historic low levels, it is not profitable to get locked into a fixed rate when you renew your mortgage. Of course, if you want to manage your stress regarding your mortgage payments at this financially challenging period, you may opt for a fixed rate.
Note that every borrower would have different levels of tolerance and financial goals.
But even with projected interest rates higher than in the past few years until 2023, variable rates remain a good strategy for many borrowers.
Are you worried about high interest rates will go up this year? Interest rates are expected to increase once more in July but it is almost impossible to predict exactly. If you have a mortgage, make sure to stay abreast of changes as they can be swift.
If you are worried about being able to afford your mortgage payments in the face of rising interest rates, seek advice from a mortgage broker.
You can compare mortgage rates for renewing your mortgage using our short online form!
Connect with mortgage professionals and receive FREE and NO OBLIGATION quotes.
Potential Key and Mortgage Rate Increase Dates in Canada in 2022
We now know that the Bank of Canada's objective in 2022 and 2023 is to gradually raise interest rates in the country.
The Bank of Canada increased the policy interest rate by 50 basis points last 1 June 2022, raising it from 1.00% to 1.5%.  Experts say that several increases will happen between now and the year end.
It will be good for you to monitor developments regarding rate increases on the following dates this 2022:
Wednesday July 13
Wednesday, September 7
Wednesday, October 26
Wednesday, December 7
On each of these dates, the Bank of Canada announces whether it will decide to maintain its current rate, lower or increase it. Put these dates on your calendar if you have a variable rate mortgage as this will potentially impact your mortgage payments.
Should you refinance your mortgage in 2022?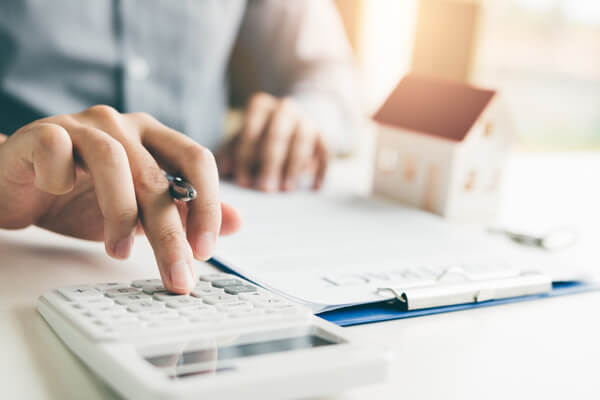 A mortgage refinance can let you tap into your home equity, lower your interest rate, or change the term of your mortgage.
Many homeowners refinance their mortgage to use the cash to renovate the home, pay for emergency expenses, or invest in real estate.
With real estate prices up in 2021, your property is likely worth much more than when you first took out your mortgage. Thus, your home equity could be substantial and give you access to funds you need.
If you refinance your mortgage, you will be paying off your current mortgage and replacing it with a new one. The new loan can have a higher mortgage balance, a different interest rate, term, and lender. You can refinance your mortgage if you are not happy with your existing mortgage or need to use your home equity.
You need mortgage refinancing if you desire to make changes to your mortgage contract before or during renewal. These changes may include:
The amount of the loan to borrow more funds
Change in the interest rate
Change in the mortgage term (length) or amortization period
Mortgage refinancing allows you to borrow up to 80% of the value of your home.
But with interest rates higher in 2022, should you refinance your mortgage?
Considering the current situation, a 30-year fixed-rate refinanced mortgage will have an average interest rate of about 3.32%. A 15-year fixed-rate refinanced mortgage could get an average of 2.68%. Even though mortgage rates are no longer as low as during the pandemic, it could still be a viable option for you.
Some examples would be when you want to switch from a variable to a fixed or if you want to shorten your repayment period.
You can also use the money to pay off debts with higher interest rates such as credit cards of personal loans. Mortgage rates are generally much lower than these types of debts.
In fact, many homeowners refinance their mortgage to consolidate debts to ease payments and reduce interest payments.
Keep in mind that to apply for mortgage refinancing, you will also need to pass the mortgage stress test.
Example of a mortgage refinancing strategy

Value of the Property: $500,000
Loan granted up to 80%, i.e.: $400,000
Remaining mortgage: $210,000
Equity available: $190,000
Make sure to compare multiple lenders and offers to find the best refinance rates for you. Your credit score and debt-to-income ratio will have an effect on the rate you qualify for.
Fill out the short online form on this page to compare offers and save time and money!
The Pros and Cons of Mortgage Refinancing
Mortgage refinancing is recommended for homeowners with home equity and want to borrow a substantial amount at a fixed rate. This gives homeowners access to money at interest rates that are lowest on the market.
Some of the pros and cons of refinancing a mortgage are:

PROS OF MORTGAGE REFINANCING

CONS OF MORTGAGE REFINANCING
Lower interest rates than other types of loans
Prepayment penalties could be hefty if you are refinancing before the mortgage term is up
You can lock-in a fixed interest rate
Mortgage stress test is required
You can extend your amortization period and lower your monthly payment
Your mortgage will take longer to pay off
due to the increased mortgage amount
Borrowed funds can be used for renovations, projects, travel, education, and any emergency
It may take time to get approved
A mortgage broker can help you explore your options regarding refinancing your mortgage with the best possible terms and conditions.
Check your borrowing capacity with a Mortgage Broker in 2 minutes!
Now could be a good time to take action and buy your next property. Real estate can be a smart investment to protect against inflation.
The first step to buying a house, however, is to determine how much you can afford.
A mortgage broker can assess your borrowing capacity, for instance, the maximum amount you qualify to borrow for your mortgage.
For example, your mortgage broker can tell you if you can afford:
$250,000 house
$350,000 house
$450,000 house
$600,000 house
House of $750,000 and +
Borrowing capacity calculations are based on your income and your debts.  Lenders consider two important aspects of your finances – your Gross Debt Service (GDS) and your total debt service (TDS).
The gross debt service ratio is what you spend on housing compared to your income before tax.
The expenses included for estimating your GDS include mortgage amortizations, property taxes, and heating costs, and other utilities.  In general, the GDS must not be more than 32% of the applicant's total earnings.
The total debt service ratio adds other debts to your GDS ratio, including student loans, credit cards, car loans, and child support or alimony payments.
Lenders establish a maximum TDS and look at both income and debts (combined for spouses) for evaluating mortgage applications.
Get help from our mortgage partners for a mortgage refinancing anywhere in Quebec!
The cost of refinancing a mortgage
Mortgage refinancing includes registration and notary fees. You also need to pay for a home appraisal.
There will be other costs but that depends on your lender. If you switch to a new lender, you will need to pay mortgage penalties for breaking your contract. You also pay a mortgage discharge fee because you are adding a new lender to your title and removing the previous lender.
If you have a variable rate closed mortgage, you will pay 3 months' interest while for fixed-rate closed mortgages, the penalty is the interest rate differential or 3 months' interest whichever is greater.
Open-type mortgages have no prepayment penalties. To avoid prepayment charges, you can choose to refinance at the end of the mortgage term.
Below is a summary of expenses related to refinancing a mortgage.
| | |
| --- | --- |
| Legal fees | $1,000 – $1,250 |
| Mortgage registration | $70 |
| Mortgage Discharge | $300 – $350 |
| Prepayment penalties | varies depending on the lender and your mortgage contract |
| Home appraisal | $300 – $500 |
Make sure to prepare a budget for these expenses as they can run up to thousands of dollars depending on whether they all apply to you or not.
If you don't need a large amount of cash at once but would like to have access to fresh funds, you could also consider a home equity line of credit (HELOC).
HELOC interest rates are higher than prevailing mortgage rates but you will only be charged interest for the amount you actually use.
Compare mortgage rates with 1 request form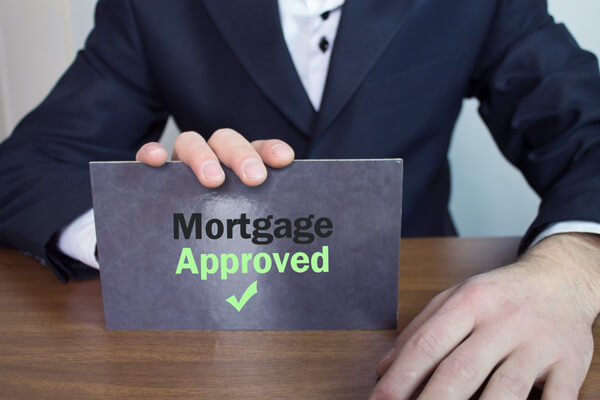 Whether you are taking out a brand-new mortgage, renewing, or refinancing, it pays to compare multiple offers from reputable mortgage brokers!
Mortgage brokers have access to the lowest rates because they get discounted rates from lenders.  You won't lose anything by getting free offers to compare and choose from.
The lower the interest rate, the less money you will spend on your mortgage over the term of your loan. This could be thousands of dollars, for sure!
Aside from lower rates, you will also benefit from the expert advice of mortgage brokers as they will analyze your financial situation and needs to find the right mortgage solution for you.
Just fill out our online form below and receive FREE and NO-OBLIGATION
quotes from our mortgage partners.