If you are buying your first home, your mortgage is undoubtedly the largest amount of money you have ever had to borrow. Choose the right strategy. Get your mortgage pre-authorization.
Calculate your borrowing capacity and save time by obtaining mortgage pre-approval
Whether you are a first-time buyer or an owner on the verge of making a renewal, do not wait until the last minute to shop around for your mortgage.
When you are in a hurry, the banks know it and they will not make you their best offers.
That's why we strongly advise you to get a mortgage pre-approval. For first time buyers, it's even more essential because it will tell you exactly how much you qualify to borrow. Hence, you will avoid wasting time looking at houses beyond your budget.
Mortgage pre-approval is free and only provides benefits in the end.
You first make sure that you do have financing for your purchase project.
Second, you find out what your borrowing capacity is.
You can already see the current mortgage rates and choose one.
And much more! We guarantee it, it will save you time and money for sure.
Learn more about how to qualify for a mortgage and what questions to ask when shopping for the best mortgage.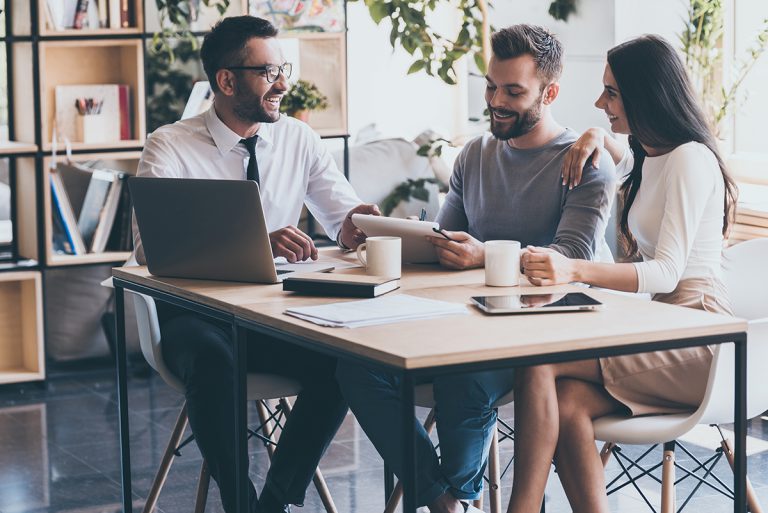 Compare more than 20 banks and book the best rate available up to 120 days in advance!
A mortgage pre-approval through a mortgage broker is extremely beneficial.
It allows you to first compare ALL rates offered by more than 20 banks across the province. It's easy for you and your broker to find the best rate and conditions that suit your needs.
Once you have found the best mortgage rate, you can book and lock-in the rate for up to 120 days.
Your pre-approval will not only tell you how much you can borrow but you will also have a guaranteed rate.
Even if the rates go up later, you will still benefit from your guaranteed rate.
Our partner brokers can help you obtain a pre-approval and have the confidence to buy your dream home with the most affordable rate in Quebec.
REASONS AND WAYS TO OBTAIN A MORTGAGE PRE-APPROVAL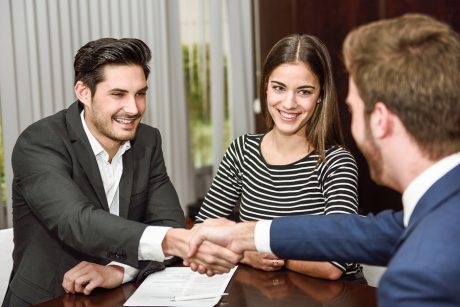 What is a mortgage pre-approval?

A mortgage pre-approval is a pre-qualification granted by a lender (you can do it through a mortgage broker or a financial institution) under certain conditions.
A mortgage broker can acquire this mortgage eligibility for you based on your needs, requirements, and financial capacity.
The pre-authorized loan certifies, after the examination of your financial situation among others, that a financial institution will lend you a precise sum and sets the terms of the loan.
This approach allows you to obtain important information that can help you look for your dream house.
You can get a mortgage pre-approval by contacting your financial institution or a mortgage broker.
While a financial institution's mortgage experts can only offer the products of their institution, an independent mortgage broker has links with several financial institutions. Therefore, he can offer you multiple mortgage products that you can choose from based on your needs and budget.
Furthermore, the services of a mortgage broker are completely free. In fact, an independent mortgage broker is paid by the lender a commission based on the amount borrowed so you have the assurance that he will work FOR YOU, not for a financial institution.
Make sure you get the services of a professional and recognized mortgage broker. All partners of the web platform Best Mortgage Quotes were carefully selected based on specific criteria including their professionalism, qualifications, experience, skills, network, and track record.
To contact a mortgage broker that you can trust, simply fill out the request for quote form on this page.
You will quickly receive the best proposals from 20+ financial institutions through a credible and recommended mortgage broker in your area, regardless of where you live in Quebec.
The benefits of a mortgage pre-approval
Why do you need a mortgage pre-approval with a mortgage broker before you even start looking for a house to buy?
A mortgage pre-approval informs you of your mortgage loan capacity

By determining how much you are qualified to borrow, you will know the price range of houses you can afford to buy without sacrificing your quality of life.
A mortgage pre-approval tells you how much the monthly mortgage payment would be

Knowing the costs of a mortgage will allow you to plan the expenses associated with the purchase of a house.
Your mortgage pre-qualification informs you of the interest rate you will pay during the first term of your contract (the period covered by the mortgage contract which varies from 6 months to 5 years).

This interest rate is guaranteed for 30 to 180 days (depending on the financial institution) and is locked-in for the period. Should the market rate be lower at the time you sign your mortgage, your interest rate will also decrease.
Your eligibility for a mortgage loan makes it easier to obtain the funds later

When a purchase offer has been signed, your pre-approval with your financial institution makes it easier and faster to complete the loan and meet your deadline.
Since much of the work has been done, only this last step of receiving the final approval of your loan will need to be accomplished.
Your mortgage pre-approval can be favorable to you
Your mortgage pre-approval can tip the balance in your favor if you're not the only interested buyer. The seller, having proof of your ability to pay, will prefer to do business with you rather than with another buyer with no mortgage pre-approval.
How to obtain a mortgage pre-approval
Below is a summary of the steps to get your mortgage pre-approval:
7 STEPS OF A MORTGAGE PRE-APPROVAL
But why a pre-approval?
Your pre-approval certifies that a financial institution is ready to grant you a precise sum of money and sets the terms and conditions of the loan.

How much does it cost?
            (nothing, zero)
STEP
01

FILL OUT AN APPLICATION FORM.
You can fill it out with:
       a mortgage broker
       A financial institution

STEP
02
PROVIDE CERTAIN INFORMATION:
Identification cards
Credit score·
ggFinancial situation (bank accounts, financial statements, financial portfolio, debts, assets)

STEP
03
CALCULATE DEBT RATIO.
Based on:
Monthly income·
Expenditures·
your other financial obligations

STEP
04
DETERMINE YOUR CAPACITY TO PAY.
Considering:
the costs of closing the transaction (notary, taxes, surveys)
Amount of the down payment
other fees and requirements mentioned earlier

STEP
05
VERIFY THE CONDITIONS OF ELIGIBILITY.
The lender will evaluate your application and determine your solvency based on certain criteria.·
You can be considered solvent by one institution but not by others.

STEP
06
TRANSMISSION OF YOUR REQUEST.
Based on his experience and knowledge of the market, a broker will know which lender to approach for you to obtain the maximum loan possible for your mortgage.

STEP
07
YOU ARE PRE-APPROVED…OR NOT·   
Your pre-approval does not necessarily certify the exact loan amount you can get.
Different factors can change or even terminate the offer.o   poor real estate valuationo   loss of employmento   very bad investments, etc.
AND AFTER?
If you are preparing to buy a house, you will know how much you qualify to borrow and the mortgage rate for the first term (you could protect yourself from a possible rate increase from 30 to 160 days.)

Best Mortgage Quote is a Web platform that puts you in touch with a recommended
mortgage broker in your area to obtain a mortgage pre-approval in a convenient way.
The first step in obtaining a pre-approval is to complete an application form with your mortgage broker or financial institution.
Your mortgage broker will need to check if your financial situation meets the established eligibility requirements before submitting your application to the lenders with whom he does business. In fact, each financial institution does not necessarily evaluate your file according to the same criteria.
One of the advantages of using the services of a mortgage broker is that this professional applying for a mortgage pre-approval knows the underwriting standards of the different lenders he works with. He will know which financial institution to submit your loan request so that you get a favorable response with the best terms and interest rate that suits your particular needs and budget.
Best Mortgage Quote has partnered with mortgage experts who can guide you through the process of applying for a mortgage loan. Fill out the form on this page now.
A mortgage broker ensures that the pre-approved loan amount is realistic
A reputable mortgage broker or mortgage agency will ensure that you can meet all of your financial obligations as a homeowner.
He will also check to see that your pre-approval accurately reflects your capacity to pay.
There are horror stories of financial institutions that do not take into account the costs related to the acquisition of the property (inspection, notary, taxes …) or the usual expenses related to the maintenance and repairs of the house.
When calculating the pre-approved loan, a mortgage broker's understanding of the expenses related to homeownership is essential.
This will prevent the over-estimation of your borrowing capacity.
To find out the maximum amount of a pre-approved mortgage that you could qualify for, you must provide some important information.
Important information you will need to provide to qualify for a mortgage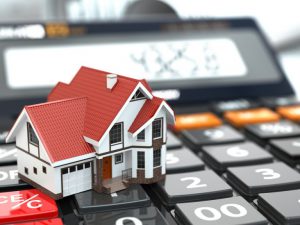 1. Your credit rating (or credit history)
Your credit rating demonstrates your ability to use credit tools responsibly. It reveals your financial health. The lender uses this indicator to consider the risk that it accepts by granting you a mortgage.
2. The amount of the down payment

The down payment is the amount you have at your disposal, in cash, to buy your home.
Canadian buyers must provide a down payment of at least 5% of the price of the property.
However, if your down payment is less than 20% of the purchase price, you will need to take out mortgage insurance to protect the lender in case you fail to pay back your debt.
The amount of your down payment affects how much you will need to borrow in an inversely proportional manner.
Find out more from the Canada Mortgage and Housing Corporation (CHMC) regarding the rules on down-payment and mortgage insurance requirements.
3.  Your debt ratio
Your debt ratio defines your ability to repay a loan. This will determine the maximum amount of your monthly mortgage payment. Lenders want to make sure that you can pay your monthly mortgage payments with other financial obligations.
The calculation of your debt ratio is based on:
 your monthly income,
your expenses,
your current debts.
Obtaining your pre-approved loan means that the lender has determined that the risk of not honoring your payments is low.
4. Other supporting evidence

Below is a general list of other documents you may have to present:
Your identity:

two (2) identity cards, one with photo,
birth date
pay stub and a certification from your employer indicating:

your employment date,
your functions

notice of assessment (self-employed)
Your financial assets, such as your statements

bank account,
investments,
RRSP

Your assets:
Possessions (car, boat …),
Investment,
Your obligations (your liabilities):

credit card,
Line of credit,
Student loan balance,
Personal loans,
Alimony.

Your monthly expenses:

current expenses,
debt repayments,

Your history (3 years) as to:

your residences,
your jobs,
your Revenue Canada contributions:

if you are paid on commission,
if you are self-employed
The lender must have the assurance that he will be repaid.
Does a pre-approved mortgage have limits?
How effective is a mortgage pre-approval?
Your eligibility for a mortgage loan does not necessarily certify that the final loan will be granted when you apply for it. Your lender may reverse their offer and downgrade (or deny you) the pre-authorized mortgage amount under certain circumstances.
For example:
✓   If the house you are considering is not a worthy investment (poor estimation of the condition of the property or the market value …),
✓  if your financial situation changes suddenly:
Job Loss,
new job (trial period),
your investments went below the critical level,
parental or maternity leave (current or planned)
if you apply for a loan or credit card,
if you accept a deferred payment (such as "do not pay anything for a year"),
if you endorse another person on a mortgage or personal loan,
if you spend a portion of the down payment for something else,
Etc.
Since your loan is secured by real estate, in this case, your future home, your insurer must be sure that it can cover the costs in the event that you default on the loan.
Furthermore, under Canada's new mortgage regulations, lenders are now required to use a stress test to check an applicant's borrowing capacity.
Compare the best mortgage proposals for your pre-approval
Where can you find a mortgage broker who will simplify your task, offer you the best mortgage interest rate, save you time, and provide you with tips and personalized service?
Look no further, as you are in the best place to do that!
Best Mortgage Quote is a web platform that will connect you with 1 reputable mortgage broker in your area for a mortgage pre-approval.
Complete the online request form below or call us to receive up to 20 offers from a mortgage broker who will search for the right mortgage product that is tailored to your needs.

Mortgage brokers specialize in mortgage loans. They are not non-specialists offering you all the services offered by the financial institution to which they have affiliated.
Mortgage brokers who are partners of Best Mortgage Quote are easily accessible and are at your disposal. They can clearly explain each step of the pre-approval process and guide you from start to finish.
Their know-how, experience, and professional qualifications will help you to feel confident about your project.
Fill out the form on this page. This service is absolutely free and the services of a mortgage broker are also free for you! Don't lose any more time and start your search for the best mortgage broker to guide you in your mortgage application.