Mortgage insurers available in Quebec
Homebuyers with a down payment of less than 20% must get mortgage insurance from a reputable lender. For more flexibility in terms of the amount of the down payment, mortgage insurance is offered only by 3 major companies in Canada as follows: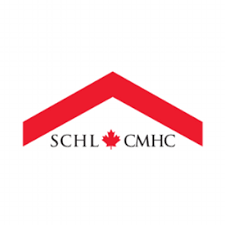 Canada Mortgage & Housing Corporation
CMHC is the organization responsible for the housing sector across the country and is a recognized mortgage insurer. Created in 1946 following World War II to help veterans find housing, the corporation has continued to evolve to offer its services to the entire population. Its mission is to make housing more affordable with relatively low down payment amounts and interest rates.

Sagen MC (Genworth Financial)
Sagen, formerly known as Genworth Financial, is a leading Fortune 500 insurance company and has been a privately held organization providing loan insurance coverage for over 25 years. Based in Ontario, they work hard to share their knowledge to Canadian home buyers.

CANADA GUARANTY
Canada Guaranty is a 100% Canadian-owned private mortgage insurer operating since 2010. A leader in the private mortgage insurance industry, it provides protection to lenders against borrower default.