Get the most from your mortgage with a mortgage broker
Choose the right mortgage that suits your needs and your financial situation. This guide provides essential information that you should take into account when shopping for a mortgage.
What is a mortgage loan?
In most cases, people who buy a house cannot pay for it in a single payment. Instead, they take out a mortgage which they can pay on installment. Thus, there are two types of fees to pay:
Repayment of the amount borrowed (principal)
Interest on the loan
In addition, you will need to choose the payment frequency:
Weekly
In two weeks
Bi-monthly
Monthly.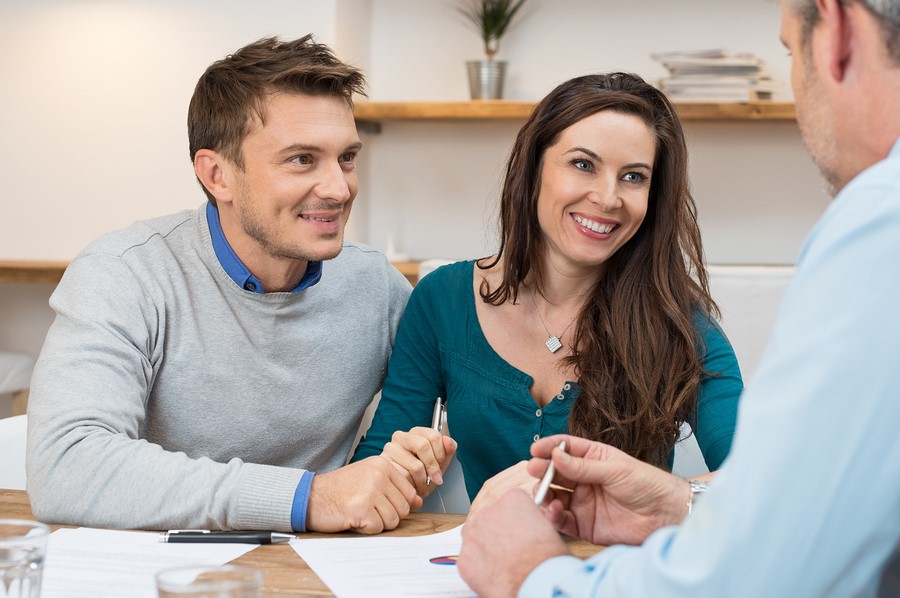 You are the best person to decide on your payment frequency which is convenient for you. Is your budget designed for monthly payments or does it correspond to your payroll frequency? Choosing according to your budgetary constraints is a smart choice.
Further, be aware that a financial institution will not just agree to lend you any amount. Your finances, stability of employment, and credit history are factors that will affect your qualification to get a mortgage loan.
As for the mortgage, it must be notarized in order to be legal.
The mortgage contract gives you an obligation to pay your creditor otherwise they may seize your property and dispose of it in any way they want as payment for your loan.
---
How much money can you borrow?
The amount of money allocated to a mortgage depends on the individual and on a case-to-case basis. 
Many factors are considered by a bank when deciding on the amount:
The stability of your employment
Your annual household income
Your payment history (are you a good or bad payer?)
Your debts
Etc.
For example, the lender will establish a financial picture that will determine your loan amount.
As a useful tip, get a mortgage pre-approval before looking at houses to know how much you qualify to borrow. By doing so, you will have the right expectations and won't waste time looking at houses that are too expensive for your budget.
---
What is the percentage of the down payment?
Knowing how much money you can get from a mortgage lets you choose a house to buy based on your budget. However, keep in mind that you must also pay for other expenses when you purchase a property.
The lowest percentage for the down payment is 20 %.  However, you can have a lower down payment if you obtain mortgage insurance with the CMHC.
This will allow you to pay as little as 5% downpayment but you will have additional payments to the CMHC.
---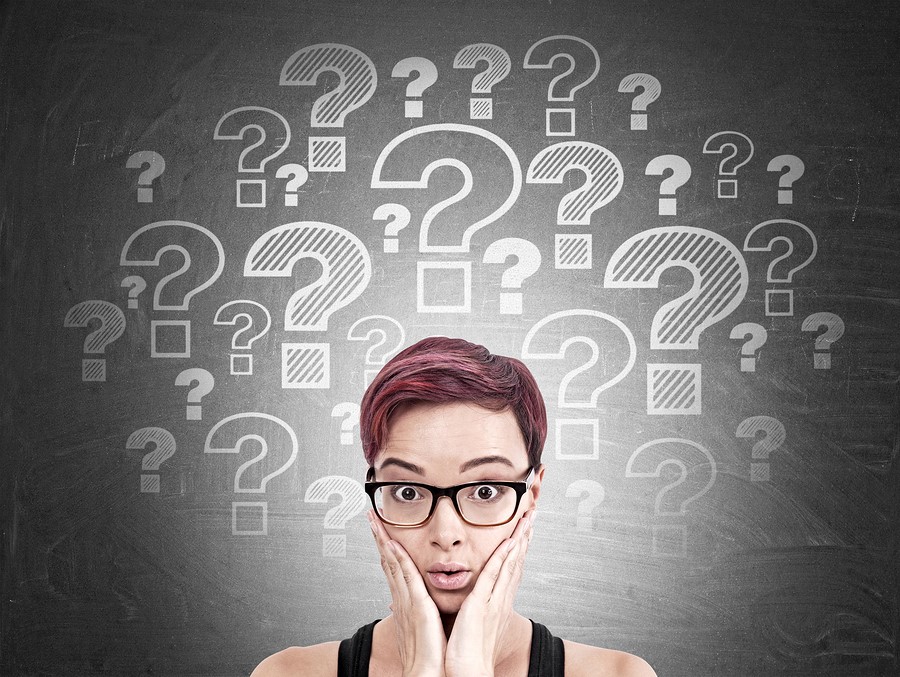 What is a mortgage broker for?
You must view a mortgage broker as a mortgage specialist who is at your service.  Your best interest is his priority and he is not loyal to any one particular institution. As such, different lenders are more inclined to offer him the best rates for your mortgage in order to be competitive.
He builds a network of lenders in order to obtain the best offers that you cannot access on your own because he has a better bargaining capacity due to the volume of loans he can generate. Keep in mind that he has many other clients such as you that he refers to lenders every year.
Among others, here are some actions that a good mortgage broker can do for you:
Shop for the best mortgage offer on your behalf
Evaluate your situation and look for the most suitable mortgage product
Assist you with objectivity
Keep track of your file to help you in your renewal, for example
Review your offer to purchase
Etc.
In addition, his professional services are free for you!  Yes, you don't pay him anything because he will get a commission from the financial institution that you will choose for your mortgage. There is really no disadvantage in working with a good mortgage broker.
---
How do mortgage rates work?
Your mortgage rate will affect your mortgage payments and will have a huge impact on your total purchase price for your house. Between paying $200,000 and $215,000 for your property, there is a significant difference.
It is also very important to note that interest rates are not fixed. You can negotiate a reduction and shop around! In this regard, a mortgage broker will be very useful in negotiating and finding the most advantageous mortgage rate for you.
Other factors to be considered before deciding on a lender include:
Administrative fees
Other expenses such as notary fees
Various clauses, including renegotiation or cancellation before the end of the term
Etc.
In some cases, what seems like a minor detail can be fraught with consequences so analyze all the details before making a decision.  In this regard, the help of a professional can help you to see things more clearly.
Here are a few more things to consider regarding your mortgage:
Amortization: this is the period of time that you are allowed to repay your loan. You can spread payments up to a maximum of 25 years.
You need to consider the time required to pay your loan as it has a big impact on the total amount you will pay for your house. If you pay within 10 years, your interest payments will be lower in the long run but your monthly payment will be higher.
On the other hand,  for a mortgage with a term of 25 years, you will pay less each month but in the end, you will pay much more in interest payments that could be in the thousands of dollars.
Term: This refers to the length of time that your mortgage conditions are valid. You can choose your term from 6 months to 25 years, but you need to renegotiate the mortgage conditions if the term is shorter than your amortization period.
If interest rates are low at the time you take out a mortgage, you could negotiate a longer term.
Fixed rates: You won't have to worry about fluctuating interest rates for an entire term with this type of interest rate. As the name suggests, it doesn't change.
If it has the benefit of constancy which does take away a lot of anxiety, know that fixed interest rates are usually higher than variable rates.
Variable rates: Contrary to fixed rates, these are unstable and could increase or decrease from day to day. Variable rates are also generally lower than fixed rates.
Ask for your available options from a broker or financial institution who is willing to provide you a loan. Perhaps you could negotiate with the lender so that you are not totally at their mercy.
The information presented above will help you to understand mortgage loans, in general, but there are there may be many other conditions you require or may be available to you. A mortgage broker will give you a hand in this matter.
---
Factors in calculating a mortgage price
Here is an example of a calculation for mortgage payments (date of calculation: March 2018):
| | |
| --- | --- |
| Amortization Period | 25 years |
| Payment Frequency | Monthly |
| Price of  propriété | $250,000 |
| Down payment | $12,500 (5%) |
| Interest rate | 3.14% |
| Premium CMHC | Yes |
| Mortgage payment | $1,186.73 |
| Total Cost of the mortgage | $359,019.48 |
Calculations were done using an online calculator assuming that the interest rate is constant throughout the amortization period.
Now, let's calculate the effect of changing variables.
Change in amortization period VS the calculation of your mortgage payments
| | | |
| --- | --- | --- |
| Amortization Period | Monthly payments | Interest Fees over 25 years |
| 10 years | $2,398.72 | $40,846.04 |
| 15 years | $1,719.99 | $62,597.61 |
| 20 years | $1,384.70 | $85,327.54 |
| 25 years | $1,186.73 | $109,019.48 |
| 30 years | $1,057.37 | $133,.652.85 |
As you can see, the longer the mortgage payment is spread over time, the higher the interest cost.
Changing the payment frequency VS the calculation of your mortgage payments
| | | | |
| --- | --- | --- | --- |
| Payment Frequency | Every payment | Total per month (approx.) | Interest Fees over 25 years |
| Monthly | $1,186.73 | $1,186.73 | $109,019.48 |
| Every 2 weeks | $546.70 | $1,093.40 | $108,356.80 |
| Every 2 weeks accelerated | $593.37 | $1,285.64 | $94,835.99 |
| Weekly | $273.27 | $1,093.08 | $108,250.70 |
| Weekly accelerated | $296.68 | $1,285.61 | $94,689.16 |
An accelerated payment method is more profitable in the long run. By opting for this payment frequency (2 weeks accelerated allowed), you will pay for your loan every 2 weeks (there are 4 to 5 weeks in a month) therefore 26 times per year (52 weeks/ 2).  In a regular '2 weeks'schedule, you pay 2 times a month or 24 times in a year.
Change in price of the property VS the calculation of your mortgage payments
| | | |
| --- | --- | --- |
| Price of the property | Monthly payments | Interest fees over 25 years |
| $260,000 | $1,236.70 | $113,609.78 |
| $250,000 | $1,186.73 | $109,019.48 |
| $240,000 | $1,136.76 | $104,429.19 |
The higher the loan, the greater the interest.
Change in the down payment VS the calculation of your mortgage payments
| | | |
| --- | --- | --- |
| Down payment | Monthly payments | Interest fees over 25 years |
| $12,500 | $1,186.73 | $109,019.48 |
| $15,000 | $1,174.24 | $107,871.90 |
| $25,000 | $1,114.54 | $102,387.84 |
| $50,000 (no CMHC premium) | $960.92 | $88,274.89 |
| $75,000 (no CMHC premium) | $840.80 | $77,240.52 |
Here, it is important to remember that if your down payment exceeds 20% of the purchase price, you save on CHMC premiums. This has a huge impact on the total costs and consequently, your monthly payments.
Change in the interest rate VS the calculation of your mortgage payments
| | | |
| --- | --- | --- |
| Interest rate | Monthly payments | Interest fees over 25 years |
| 3.14 | $1,186.73 | $109,019.48 |
| 4.14 | $1,318.08 | $148,425.10 |
| 5.14 | $1,456.31 | $189,893.82 |
| 6.14 | $1,600.94 | $233,280.53 |
A change in interest rates greatly affects the value of your mortgage payments. In our example, a simple 1% increase (which could eventually happen in the market) increases the amount of the loan by almost $40,000. This is why there has been a tightening of mortgage financing regulations lately to avoid potential bankruptcies.
Thus, there are several price factors to consider. We strongly advise you to speak to one of our mortgage partners so you can understand your situation and your risks well and get the most out of your mortgage.
If you are planning to take out a new mortgage or to renew one, fill out the form on this page to take advantage of their expertise.
---
What are the different types of mortgages?
There are several choices available to your regarding types of mortgages. Each of them has its own characteristics which gives you the freedom of choice when it comes to understanding them well and knowing your needs.
Conventional mortgages (residential): the amount of this type of mortgage is usually the amount borrowed.
As a general rule, this type of mortgage allows you to guarantee the repayment of your house which means you won't be able to use the additional amount to pay for works on other projects.
Subsidiary mortgages: Unlike conventional mortgages, you can obtain a higher loan amount that is greater than the mortgage amount. The excess funds can be used to finance other projects, for example.
You will then have to sign a separate contract from the mortgage.
Closed mortgages: the interest rate is fixed for the duration of the term. In case you want to pay for your mortgage before the end of the term, there will be a penalty fee.
However, is possible to negotiate the possibility of early repayment without a penalty. Ask about this option. Generally, this type of mortgage offers more advantageous rates.
Open mortgages: you enjoy more freedom with this type of mortgage but the interest rate is also usually higher.
This option may be a good choice for you if you plan on paying off your mortgage earlier or if you expect to receive a significant sum before the end of the term.  There is no penalty imposed for early repayment for open mortgages.
Convertible mortgages: you can set your interest rate for a period of time and convert your mortgage if interest rates decrease during the first few months.
For example, if you take out a mortgage at 2.8% and 3 months later the interest rate decreases to 2.2 %, you can convert your loan at the best rate.
You will avoid market fluctuations and still benefit from advantageous rates.
As you can see, there is a wide variety of mortgage types that you can choose from. You must compare different lenders to know what they offer and choose the mortgage loan that will benefit you the most.
---
How to negotiate or renegotiate your mortgage loan?
As mentioned earlier, different mortgage types can be negotiated. For instance, you can ask for a lower interest rate.
Here are two ways to effectively negotiate your mortgage:
Shop around with different lenders: you receive several offers and you can play the card that you have a better offer elsewhere.
It is possible for you to get more using this method but pay attention not to exaggerate what you have received elsewhere. The person you are speaking to may realize it because he is, after all, a professional in his field.
Let a mortgage broker assist you: In addition to shopping for you with different lenders, you can benefit from his expertise and experience.
Since he refers many clients to lenders each year, his bargaining power is higher than yours and he can open doors for you to get you better offers.
There are also other terms used in the mortgage field that you should know:
Renegotiating or refinancing a mortgage: In some cases, even if you chose a closed mortgage, the interest rate may drop significantly during the term. In this situation, it may be in your best interest to renegotiate your mortgage.
As mentioned earlier, there may be penalties imposed by the lender. However, calculate the difference between the penalty to pay and the reduction in the interest rate. In this way, you will see if renegotiating will be worth the effort.
Renewal of a mortgage loan:  Unlike refinancing a mortgage loan, renewal occurs at the end of the term. However, the terms of the new mortgage loan are chosen before the end of the term. Only its application takes effect immediately after the current term.
---
Can you pay off your mortgage faster?
Yes. You can repay your mortgage more quickly except that you must know the terms to avoid penalties that may be imposed.
Some provisions may allow you to pay a bigger amount of money than just your mortgage payment. The terms of repayment will vary from one lender to another so you need to be alert and, above all, to shop around.
For example, a lender may offer you the possibility of advance payments equal to your mortgage payments and interest on your loan. You could also get an offer to pay this amount each month.
This is just one example but there are many possibilities. Get in touch with a specialist to find the right mortgage for you and be well-informed. After all, your house could be your biggest investment in your lifetime!