Buying a house is the most important transaction in your lifetime. Among the major decisions that you will make as part of its realization, determining the amount of the loan seems to be paramount. Choosing an inadequate amount is will very likely ruin your experience.
Are you looking for a broker in order to benefit from his expertise to determine the amount of your mortgage loan? Best Mortgage Quotes will put you in touch with a mortgage broker in your area who will shop for the best mortgage offers from among 20+ financial institutions. Just fill out theonline form to let us know your objectives. Keep in mind that the services of a mortgage broker are free.
Establishing the amount which is adequate for a mortgage loan requires understanding several aspects.
Set the right amount for your mortgage loan in 9 steps
We have reviewed many aspects that help you determine the amount to borrow. Here is a summary of 9 steps to follow. This one presents in a concise way the elements presented below.
This list is divided into two stages: knowing your budget and how a mortgage loan works. The first section leads to the second: choosing the right options for your loan requires a clear idea of your financial situation.
We invite you to spend a few minutes to get in-depth knowledge of how your mortgage loan works to help you save money.
Build your financial portrait
Know your capacity to pay: What is your net annual income? Have you saved up in the last few years? How much cash do you have?
Establish your overall debt at present: Do you have a car loan? Do you make payments to credit cards or other debts?
Determine your monthly expenses related to your new house: transportation costs, electricity, heating, municipal and school taxes,  condominium fees, renovations, etc.;
Determine the costs related to your home purchase: the price of the property, inspection, notary fees, etc.
Choose the right mortgage options
Borrow more than the value of the property?
Determine the down payment amount;
Choose the type of mortgage that suits your projects;
Opt for a fixed or variable rate?
Know the criteria of a mortgage loan: term, amortization, benefits, and penalties.
1. The first step to establish the loan amount: know your capacity to pay
With the expertise of your mortgage broker, draw an accurate picture of your budget. Having a clear idea of your capacity to pay is crucial at this stage.
The purchase of a house is not based on estimates: consult your past tax returns and determine your net annual income.
Have you been putting away some savings? Do you have investments or stocks? Are you planning to use a portion for your down payment?  Discuss with your broker how to manage your mortgage loan.
Indeed, it is often believed that paying the maximum down payment is the best option. However, it is necessary to reserve cash when buying a house. This transaction entails a number of fees (notary, inspection, municipal and school taxes, etc.) which we will discuss later.
2. Establish your overall debt ratio: don't take on too much debt
Nobody wants to buy a house that is way above his capacity to pay and be unable to furnish it or improve it a little.
According to René Vézina, an analyst from the newspaper Les affaires, the overall debt ratio which includes all of your loans: automobile, credit cards, debt payments, mortgage, etc. — must not exceed 40% of your income.
Be cautious: take the test!
Does buying a house appeal to you but you are wondering if it is not too expensive for you? Take the time to test it for about two months. Calculate the necessary amount for payment of your monthly mortgage, heating, electricity, home insurance, etc. Each month, put aside this amount. Can you afford it? Do you feel financially strained?
Your mortgage broker can also obtain a mortgage pre-approval with a number of financial institutions, free of charge. This document is like a preview of your future monthly payments and guarantees your mortgage rate for two to three months. Be cautious and search for properties that are priced below this amount.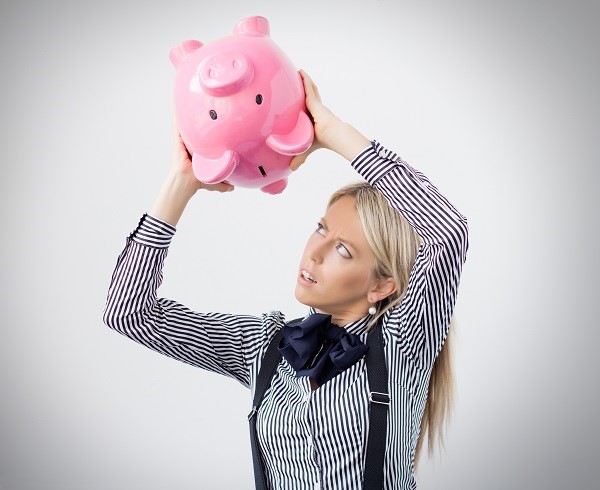 3. Determine the annual expenses related to your new property in order to choose the right amount
Félix Cotte, a real estate consultant, recalls that a proportion of the gross income spent on homeownership must not be more than 32% of the net household income.
This percentage includes:
The cost of heating and electricity;
The cost of maintaining the property (possible repairs, for example) ;
Municipal and school taxes;
Co-ownership fees, if applicable;
Home insurance;
Transportation costs;
etc.
Why calculate transportation costs?
Many people choose to buy a property located some distance from their place of work in order to buy bigger land, pay lower taxes, etc. On the other hand, only a few take into account the cost of transportation as a result of the distance.
Calculate expenses for automobile, gas, repairs, etc. which represents transportation costs.  This exercise allows you to see if you can actually afford these expenses or if you need to borrow more in order to cover them.
4. Expenses related to the purchase of a house
Naturally, the amount of your mortgage must cover the expenses related to the purchase of your house. On the other hand, this transaction includes much more than the selling price.
If you don't have the cash to cover the costs of this important transaction, your loan amount must be able to absorb them:
Legal fees: the services of a notary cost approximately $1,000;
Home Inspection fees:  a home inspection costs around $500;
Property transfer tax (welcome tax): This is calculated based on the municipal assessment, or on the selling price of the property, whichever is higher. It is around 1% of the value of the house.  For a real estate property bought for $280,000, for example, the accompanying tax is $2,700.
Possible renovations: Are you planning to renovate the property? Are you painting it before your arrival?
etc.
A mortgage broker is a mine of information which can assure a successful loan transaction.  Find your financial professional now through the network of Best Mortgage Quotes. It is free and without obligation.
5. Borrowing more than the value of the property
Expenses related to the purchase of a house can seem daunting. Some buyers consider borrowing more in order to cover these costs.
Alexandre Grégoire, a mortgage financing specialist, points out that it is possible to « obtain a cash loan with a cashback of up to 5% of the amount borrowed. »
However, this amount cannot be used as a down payment since the loan is granted by the financial institution after the mortgage transaction. In addition, the mortgage rate will be higher for the first five years of the term. Discuss this option with your broker.
It is also possible to borrow money for renovations.  The amount that may be borrowed can be up to 15% higher than the loan amount. How does it work? The cost of the renovations is added to the selling price when applying for mortgage financing. The interest rate will therefore not be affected.
6. Determine the down payment amount
The amount of the down payment is crucial for maximizing the conditions of the mortgage loan. Financial institutions require a minimum of 5% of the total amount of the property. In addition, when the down payment is less than 20% of the home value, the borrower is required to obtain a mortgage loan insurance.
Use RRSPs as a down payment 
When buying your first house, the Régime d'accession à la propriété (RAP) allows the use of your RRSP as a down payment. It is also like a loan.
CMHC's multi-source down payment
CMHC (Canadian Mortgage and Housing Corporation) offers attractive options to prospective buyers who need financial support for their down payment.
How does it work? Upon the presentation of a good credit report and proof of sufficient income, you can possibly take out a loan from CMHC. This loan also includes the down payment, which can be a loan or a gift.
7. Choose a mortgage type that suits your project
Among the main types of mortgages, you can find:
Conventional mortgage: legal mortgage, published and registered;
Closed mortgage: no renegotiation possible, unless penalties are incurred;
Open mortgage: a flexible solution that allows quick repayment without additional charges;
Subsidiary mortgage: a mortgage loan that is higher than the value of the property that gives you room for maneuver in case of major repairs, for example;
Mortgage refinancing: the possibility to refinance a mortgage up to 80% of the property value and turn your mortgage into a home equity line of credit, giving you access to lower interest rates.
Talk to your broker about each of these types and discuss the most convenient one for your project. As an expert in the mortgage industry and real estate industry, he will paint an accurate assessment of your situation by asking the right questions: Why are you buying? Do you wish to sell in a few years or live in your property until the mortgage is fully paid?
8. Should you choose a fixed or variable rate?
The amount of your mortgage is partly determined by the interest rate. Experts agree- choosing an interest rate requires prudence.
A fixed tax remains constant for the duration of the contract. It is well suited to individuals who prefer stable payments.
A variable rate often represents long-term savings. However, it also carries the risk of higher payments. Hugo Leroux, mortgage broker and president of Hypotheca, suggests that you can plan ahead: establish your budget as if interest rates were high. Thus, it is possible to repay your mortgage faster.
Keep in mind that even if interest rates are low at the time of signing your loan, they can always increase your mortgage payments.
To obtain the most advantageous interest rate, it is possible to entrust all financial products (insurance, placements, RRSP, etc.) to the same institution. Negotiation also plays an important role. Request for at least 3 quotes from different institutions.
Entrusting your mortgage loan to a mortgage broker assures you that an extensive research will be done with a dozen institutions as well as an increased bargaining capacity.
9. Mortgage criteria: Term, amortization, benefits, and penalties
There are several aspects to consider when choosing your mortgage. These will influence the amount you need to borrow:
The term:  represents the period when your interest rate remains in force. A term must match the nature of your project. For example, if you desire to sell your property within a few years after its acquisition, a term of 3 years is ideal. It guarantees an interest rate valid for this period only. Consequently, you can renegotiate it according to your needs.
Amortization period: it means the number of years required to repay your mortgage. In Canada, the maximum is 25 years. In order to pay a minimum interest, choose a shorter period of amortization. You must, however, respect the payment capacity you have established with your broker.
Prepayment privileges: This varies from one institution to another. Request your broker about the early repayment terms for each option, and what the benefits are for each and the leeway they give you.
Penalty fees: Terminating or paying off your mortgage ahead of time entails penalty fees. When shopping for a mortgage, keep in mind that interesting options sometimes have hidden penalties. Finally, make sure that you have checked the options with your broker and know which one can help you to save more money.
Find a mortgage broker now with Best Mortgage Quotes!
Get your best mortgage offer quickly and free of charge.
---
Mistakes to avoid in a mortgage
When subscribing to a mortgage, you must be assured that for the full term of the loan – which can be up to 25 years – you will have the necessary funds to repay it. A commitment of this magnitude requires respecting your limitations.
According to a recent study, the average mortgage of Canadian households represents 68% of the total gross income, which far exceeds the maximum recommended 40%.
Do not be surprised if financial institutions define your maximum borrowing capacity well beyond what you have determined with the help of your broker. According to Marie-Hélène Legault who is responsible for ACEF's homeownership courses in East Montreal, the banks propose a risk-based loan limit for the financial institution itself, and not for you. In addition, the valuation of these limits is based on your net income, not gross. Thus, the borrowing thresholds proposed by the financial institutions do not often reflect your real situation.
---
Mortgage Calculators
To help you determine the amount of your mortgage, more and more financial institutions recommend mortgage calculators. The  FCAC, Financial Consumer Agency of Canada, also provides a mortgage calculator at your disposal and a mortgage ability assessment tool.
These tools give a rough idea of these options available to you.
Please remember that these estimates offered are in general and not personalized. Use the services of a mortgage broker or a  specialist from a financial institution to make an accurate assessment of your payment capacity.
---
In addition to the maximum loan payment capacity, what are other factors to be considered before buying a property?
Discuss with your broker the following before buying a property?
Down payment: In your case, is it possible not to pay? Are there mortgages that apply to such a situation?
The homebuyer's plan (RAP): Can you avail without RRSP?
Start-up costs:  How much will it cost based on the property you are interested in?
Federal and provincial government programs which favor the purchase of a property: What is the First-Time Home Buyers' (FTHB) Tax Credit and the CHMC Green Home which offers a partial reimbursement of home insurance for energy-efficient homes?  The GST/HST rebate and the QST: new home and major renovations? Am I eligible for such programs?
Assistance programs of banks and credit unions: how to take advantage of them?
Homeownership programs for newcomers;
etc.
---
Find the broker that is right for you and define the right amount for your mortgage
A broker is an essential ally when shopping for a mortgage.
Because of him, you can get access to very advantageous tips. Indeed, his connections with more than a dozen financial institutions can give you a comprehensive picture of the actual mortgage market, unlike representatives that offer only the products of one institution. His access to an open market ensures you get a competitive interest rate.
You also benefit from comprehensive information regarding your bank fees. Your broker will inform you how to avoid paying hidden bank charges.
A broker is a professional at your disposal.  Even after signing the mortgage contract, your broker remains available to answer your questions. He remains as your intermediary to your financial institution (obviously, if you wish, you can also communicate with the institution directly).
His services are free.  A mortgage broker gets a commission from the financial institution you choose to transact with.
Through Best Mortgage Quotes, you can compare, free of charge, the best mortgage offers for you with a recommended mortgage broker.  You can choose the offer that suits you best without obligation or pressure.
Our network includes professionals in the major areas of Quebec, Montreal, and elsewhere in the province.