A good broker will work for you! He will be attentive and proactive with your requests.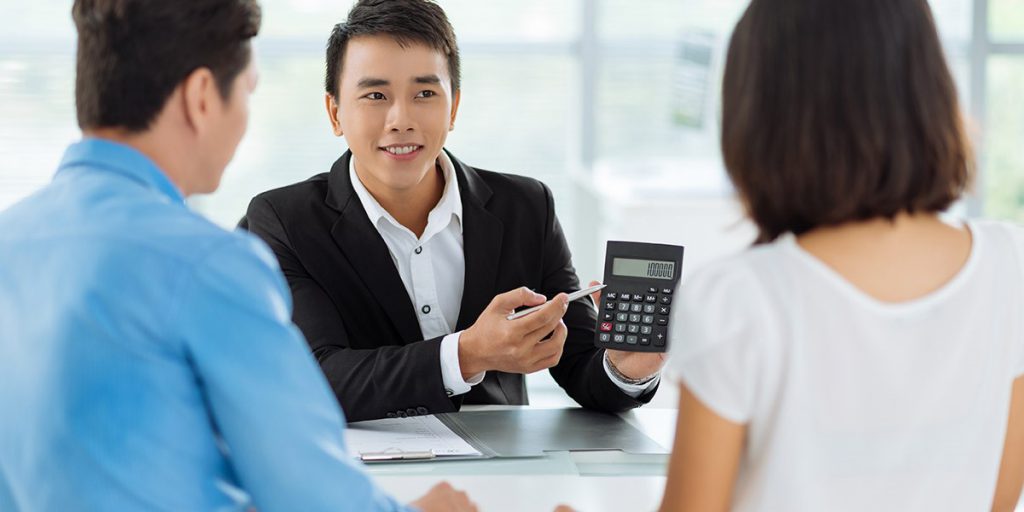 If you are considering buying a property in the near future, is it worth it to find a mortgage broker offering you a superior service?
How do we recognize a good broker from a bad one?
Find out what a mortgage broker is in Quebec and where to find one in this article.
A mortgage broker will assist you through the difficult steps such as:
Choosing a fixed or variable rate for your mortgage
Refinancing
Amount of the downpayment
Evaluating depreciation
If all this sounds like gobbledygook, you will benefit from the experience of a mortgage broker. For individuals who are unfamiliar with the world of finance and mortgage brokerage, the assistance of an expert (authorized by the OACIQ, (the Quebec Self-Regulated Real Estate Agency) will save you a lot of money.
WHO IS QUALIFIED TO BE A MORTGAGE BROKER?
Mortgage brokers must pass an exam to obtain their license.
They have the obligation to follow continuous training offered by the OACIQ.
The Real Estate Brokerage Act regulates this profession.
WHAT IS THE ROLE OF A MORTGAGE BROKER?

He acts as the intermediary between consumers and financial institutions or private lenders. In collecting your financial data, he will guide you through the important steps of applying for a mortgage loan. The mortgage broker is in the best position to evaluate your finances and guide you according to your needs to find the most suitable mortgage loan. His contribution can mean significant savings in the purchase of a house. Prepare yourself in the most sensible way: devise the best strategy by gathering favorable elements on your side.
An article published on Nov. 27, 2017,  by the Journal de Montréal discusses an interesting subject that highlights the role of the mortgage broker in obtaining a mortgage today.
A man in his 50s in Otterburn Park is concerned about the options of his two daughters ( in their twenties) for buying a house. He wonders if he should withdraw his RRSPs or mortgage his own home to allow them to buy theirs.
Here are the tips that a mortgage broker can give to prevent him from making an expensive mistake
He will explain the different products in the market at the moment as well as their distinct characteristics. A mortgage broker will also study the impact of mortgage rate hikes on the finances of his daughters. Subsequently, he will explain the consequences of four common avenues:
If they continue to rent for several more years.
If they buy a house with a down payment of 20%.
If they buy with a down payment below 20%.
If they separate from their spouses, what happens to the mortgage?
Mortgage Professionals Canada reveals to us in its spring 2017 survey report some amazing statistics:
Percentage of Canadians who think it's a good time to buy a house
53% believe it is now a good time to buy a house;
44% of the new generation that is wondering if it is a good time to buy now;
67% of recent buyers who believe that they bought a house at a good time.
It was also learned that about 20% of potential buyers would not qualify by using a hypothetical test of 4.64%. People who said they would increase their capital investment cited these methods to avoid the stress test:
What were people willing to do to avoid the stress test?
43% decided to delay their purchase;
31% withdrew funds from their RRSP;
30% requested for assistance (financial) from family members;
16% obtained a bank loan.
Half of the next-generation buyers (after seeing the effects of these changes) said they would consider long-term renting rather than buying a property.
Mortgage Professionals Canada also showed that 40% of mortgages were represented by mortgage brokers (in 2009). This represented a 26% increase since 2003 with a significant increase (45%) for new buyers. The growing role of the mortgage broker in the purchase process is a reflection of his fundamental usefulness.
Take advantage of the best mortgage by comparing the offers that will be sent to you (by phone or online).

Just fill out the free form on this page so that up to 3 offers of services are revealed to you by mortgage brokers in your area.
Save a fortune by asking for help from the experts!

Find a good mortgage broker in Quebec for a property

We are seeing more big banners displaying advertising paid for by mortgage brokers in Quebec.
Who are these people and what are they for? A good part of the population does not really understand the usefulness of this profession and how a mortgage broker can really facilitate transactions with banking institutions.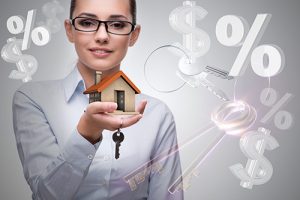 How do you find a mortgage broker that will meet your expectations in Quebec? This underrated professional can present your application to multiple lenders in order to save you time and help you get the lowest possible rate.
Quebec's real estate brokerage (OACIQ) regulates the profession of mortgage brokers in the province. They are, therefore, subject to strict rules as are the advisers of banking institutions.
Let's now look in detail at the role this representative plays in obtaining a mortgage.
What is the role of a mortgage broker?
The primary goal of your mortgage broker is to analyze your specific needs and your financial portfolio to determine your borrowing capacity and purchase criteria. He will offer you the most advantageous interest rate according to the conditions of the market and your means. Since he works for you, your mortgage broker will treat you in a personalized way from beginning to end. He will advise you for free and will share his expertise with you in order to make you benefit from the most favorable options for your mortgage.
Here are the goals of a mortgage broker in Quebec:
Obtain a first mortgage
Obtain a second mortgage
Investment project
Purchase of an income property
Purchase of a secondary home
Financing of a renovation project
Debt consolidation
Renewal of a mortgage
No matter what project you have in mind, your mortgage broker will assist you and advise you in the best way to achieve your personal goals.

How are brokers able to get such low rates?

Why are mortgage brokers able to spread competitive rates on television or in print ads that defy bank rates? The answer is simple: they benefit from a "broker rate". It is granted by financial institutions and this represents on average 1% or 2% at the bottom of bank rates. At the time of writing this article (in November 2017), it is possible to save an average of 1.06% on the rate of a mortgage (3 years, fixed). This will fluctuate in the future.
To learn how you can save money, fill out the free form on this page.
It's shopping like any service. Here, discover some prices available in the market right now.
What kind of rate can I expect to have with a mortgage broker?

Depending on your term, the mortgage broker you are dealing with and your down payment, your broker's rate will vary. Here is a table of some rates on the market in November 2017 (these will inevitably change).
The most advantageous mortgage rates at present
Bank rate
BMO
Bank rate
Desjardins
Mortgage broker's rate
3 years (fixed rate, closed loan)
3.89%
3.74%
2.69%
5 years (fixed rate, closed loan)
4.99%
4.99% 
2.94 %
10 years (fixed, rate closed loan) 
6.30%
6.20%
3.74% 
5-year fixed rate, 25-year loan 
3.49% 
3.39%
2.94%
5 years closed at variable rate
3.15%
3.20%
2.21%

As you can see, the "broker rate" greatly benefits the buyer who wants to negotiate his mortgage. Do not miss out on his tremendous contribution to your future finances. The 25-year savings on a $200,000 home (with a fixed-rate 5-year fixed rate loan) between a rate of 3.49% and 2.94% is $17,145!
WHY DO MORTGAGE BROKERS RECEIVE SUCH REBATES?
Since these independent mortgage brokers are experts in (authorized) mortgages who deal with a multitude of lenders and purchase a large volume of mortgage products, they make you benefit from these discounts.
Are you wondering who pays these mortgage brokers? Of course, someone has to pay for their salary.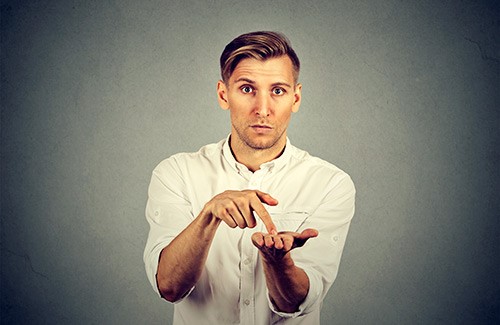 Who compensates mortgage brokers? Who pays their commission?

It's not you who will pay for the services of a mortgage broker! Well, it is the financial institutions that pay their commission. This essential service is completely free for you.
The Journal de Montreal published an article on April 23, 2014 answering the question:
« Is there a risk of doing business with a mortgage broker and what are their techniques for getting such good rates? »
You already know (after reading the beginning of this article) that a mortgage broker has a "broker rate", which saves you a lot of money. Do not think that you can approach a bank and cajole them into reducing their rate so you can receive this "broker rate". It will not work.
Mistake to avoid!
If you work with a mortgage broker and then decide to scam your financial institution into thinking that they are scoundrels, because a broker could offer you a better rate, it's a mistake!
They will often offer you this rate in order to keep your business but will abandon the mortgage broker who fought for you.
In doing so, he will not receive his commission (no remuneration). You will have committed an injustice!

What is the difference between the rate obtained at the bank and that received from a mortgage broker?
A few years ago, almost all buyers turned to financial institutions for their mortgages. With the popularity of mortgage brokers nowadays, you are now spoiled for choice when looking to acquire a property.
With the help of the Mortgage Professionals Canada 2010 Fall Report, we are completing a chart that highlights the different roles of financial institutions and mortgage brokers:
Mortgage brokers
Financial Institutions

Description
He has access to many lenders and their mortgage rates.

He has a specialized license (in mortgages).

Is an institution that facilitates payments between businesses and the public and offers banking services, including mortgage products.
Can he lend money?
No
Yes
Compensation
Since he is an intermediary between you and the lender, it is the lender who pays the commission.
By the financial institution since he is an employee.

Advantages

The mortgage broker negotiates for you to get you preferential rates.
Since mortgage brokers receive volume-based discounts, you benefit from their help.

By pooling your banking services under one roof for a certain period of time, you get the trust of your financial institution.

Complete the request
Yes
Yes
Disadvantages

Since new buyers often do not know the role of mortgage brokers, they will not do business with them.

Financial institutions offer only their own products and their own rates.
If you deal directly with a bank, you are the negotiator.

Share of the mortgage market
40%
60%
Can he complete the application?
Yes
Yes
Why hire a mortgage broker for your home?

The advice of a qualified and motivated mortgage broker will provide you with the information you need to purchase your property under optimal conditions.
With his help, you will get:
Recommendations from an expert who knows your situation and your needs
A preferential rate that only he can offer you.
Strategies of his own to find you the loan you need
Exclusive information on the different lenders to allow you to analyze the offers and choose the one that benefits you the most.
The necessity of a mortgage broker is defined by these complementary advantages of which you will not want to go without:
He will notify you of mortgage products in the market when they become available
He relieves you of the tedious task of combing lenders to learn their offers
He will help you determine the assessment of the home by advising alternative methods
He will help facilitate the pre-approval process (which defines the maximum amount you are entitled to from the bank for the purchase of your property).
Note that the mortgage broker is seconding you for the initial purchase phase.
It is the financial institution that provides the funds and the mortgage loan service (and who will receive your payments afterwards).
Even if the bank holds your loan, you can consult your mortgage broker before each renewal to support you.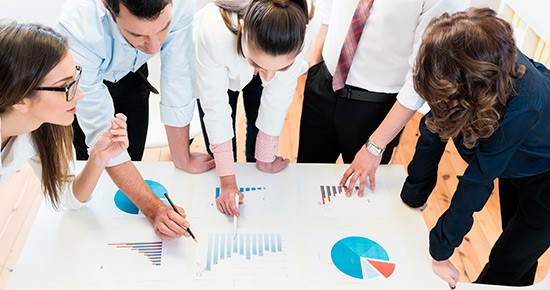 Do mortgage brokers have access to anything other than financial institutions?
There are other types of financial institutions than banks, such as:
Credit unions
Trust companies
These institutions also offer mortgage products. Access their rates using a mortgage broker or directly.
Let mortgage brokers compare financial institutions [banks]
We have listed the biggest advantages and disadvantages of working with banks or mortgage brokers above. On the other hand, there are many other facts that will confuse   consumers regarding these entities. Many Quebecers are oblivious of the benefits they can get from a mortgage broker.
The mortgage broker has a deep knowledge of the mortgage market as he constantly bathes in it. He recognizes the trends of some lenders favorable to situations like yours. For people with poor credit ratings, mortgage brokers will be very helpful because they have contacts with lenders specializing in adverse credit ratings.
Exclusive offers will sometimes be invisible to the public. Mortgage brokers will get wind of attractive offers from some lenders and will even be able to negotiate these interest rates for you!
Search for these qualifications from your mortgage broker
A valid license from the OACIQ (Quebec's self-regulatory organization for real estate brokerage). Visit the OACIQ website and click on the "Check a broker's file" button at the top of the page to confirm the validity of the mortgage broker's license that serves you.
A skill for listening.
Is he practicing legally? Quebec mortgage brokers are governed by the Real Estate Brokerage Act (Civil Code of Quebec). Mortgage brokers will be frustrated by existing laws if he breaches ethical standards of practice.
Is he practicing legally? Quebec mortgage brokers are governed by the Real Estate Brokerage Act (Civil Code of Quebec). Mortgage brokers will be frustrated by existing laws if he breaches ethical standards of practice.List of mortgage types in the province of Quebec

List of mortgage types in the province of Quebec
Many products (mortgage-related) are offered by the various financial institutions of Quebec. Let's look at the most common mortgages:
Type of Mortgage
Product description
Conventional mortgage

Information regarding the details of the mortgage loan is entered:

The total amount lent.
The interest rate (whether fixed or variable)
The term (normally 20 or 25 years).

The mortgage must be registered on the title of the property. The lender has the obligation to provide all details of the mortgage to the borrower.

Note that a conventional mortgage does not record in writing information about other loans that are sometimes required.

Open mortgage

If you want to avoid additional charges when you pay down your mortgage, try to get an open mortgage.

Its duration is normally short (between 6 months and 1 year), but its interest rate is guaranteed during this time.

You will quickly notice that its interest rate is higher than other mortgage products. 

Closed mortgage

With a closed mortgage, you cannot repay your mortgage at any time without generating penalties (by negotiating hard, you can add clauses that allow you to pay your loan faster by paying an additional amount every year) .

Its interest rate is guaranteed for a predetermined period of time. 

Subsidiary mortgage

This mortgage will secure several loans from your financial institution (including a line of credit and a mortgage).

This product allows you to borrow additional amounts later without having to release your existing mortgage and sign a new one.

Your mandatory payments only relate to the amount borrowed. 
 Contact up to 3 reliable companies that specialize in one-step mortgages online.
The mortgage comparator of Best Mortgage Quote is a completely free tool that saves you hours of searching for mortgage and life insurance solutions to suit your needs.
Fill out the form on this page and receive free and no obligation quotes!
Practical tips from the best mortgage brokers

When it comes time to renegotiate, refinance or simply choose what type of home you want to live in first, inexperience can sometimes lead to mistakes in the process. Find smart tips from mortgage brokers here.
When renegotiating and renewing your mortgage, get the best rate to save money.
Below are 3 tips from experienced brokers about renewing your mortgage here!
ALWAYS REFUSE THE FIRST OFFER OF YOUR FINANCIAL INSTITUTION.
A mortgage broker will find the best deal in the market. He will also negotiate the most advantageous terms for you. Save thousands of dollars with this mortgage expert.
IT'S TIME TO THINK ABOUT CHANGES.

Why? Because the end of your mortgage term means renegotiating without administrative fees or even penalties. Take the time to reassess your changing needs (additional child, divorce, etc.) and decide if it is time to change your mortgage.
WHY NOT DO RENOVATIONS?

Finding the ideal renewal arrangements for you, you may notice that it is time to move to a mortgage refinance and prepare a life project or accomplish major work in your home. Ask your mortgage broker what options are available to you.
Early renewal of your mortgage: is it worth it?

In a few months comes the deadline of your mortgage. Your financial institution contacts you (4 months prior to the renewal date) to offer you a reduction in your interest rate for 5 years.
Do you have to jump at this offer? No, for two main reasons.
Firstly, this rate is likely to decrease over the next four months, if you accept the suggested offer, you will lose this option.
The second reason is the likelihood that mortgage rates will increase at the end of your new contract. If they increase, you would have lost those 4 months that you still had a lower rate.
Do not waste time if your lender offers you anything (or if you only have 4 months left until your current agreement expires): call your mortgage broker immediately. He will advise you on the procedure to follow and can book your mortgage rate for 120 days. In this way, you always make sure you have the best solution for your financial situation.
Best Mortgage Quote "is a network of brokers in Quebec" specializing in mortgages. On this page, you will find a free form to fill out.
You will then get 3 quotes from different brokers within 24 to 48 hours. Save time and money by using this platform without any commitment on your part!
How to prepare your finances after buying a house

Do not make the mistake of ignoring the crucial step of budgeting. This house, which was meant to be a symbol of your freedom, can quickly become synonymous with imprisonment when it eats up your income. Review your assets and liabilities, taking into account that a house causes an increase in your expenses.
Normally, your mortgage payments (with taxes) will cost you more than paying your old rent. Do not forget the costs associated with maintaining a property or the annual maintenance costs of the home.
Plan to save the difference between your new and old expenses:

                                    If your previous rent cost you $700 monthly and your mortgage (+ school and municipal taxes) cost you $ 1,500 a month, put the difference between your curremt expenses  and your old rent + $300 = $ 1,100.
In order to cover the imminent expenses of homeowners, you must plan for major renovations.
Avoid inconvenience by changing your spending habits!
You want to get rid of your mortgage faster and wonder how? There are many ways to pay off your mortgage.
START BY PAYING ONE LUMP SUM EVERY YEAR.
Adding a minimum of $1,000 each year can save you over $20,000 in interest over 25 years and you will finish your payments earlier than expected.
PAY YOUR MORTGAGE MORE FREQUENTLY.

By increasing the frequency of your mortgage payments (weekly or bi-weekly), you will save a lot in the long run. Match your payments with the frequency of your salary.
PAY A LITTLE MORE EACH TIME.

If you had a salary raise, take advantage of it to increase the amount of your weekly payments. Once a year, this option is allowed. However, this is irreversible. Be sure to be
comfortable in your choice.
ADD TO YOUR MONTHLY PAYMENT.

Add an additional payment each month if your budget allows. Example: If you pay $1,300 on the 3rd of each month, you can pay $1,300 more.
CAPITAL REPAYMENT

If you want to repay a large amount each year, you have the option to pay 10% of the borrowed capital.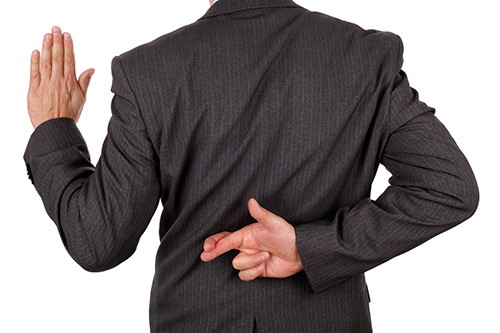 Avoid fraud with the mortgage release
A mortgage release is a document (offered by the mortgagee to the debtor at the time of the final repayment) that releases the debtor from his obligations stated  in the mortgage deed. To be legal, this document must go through a notary at the Land Registry Office of Quebec.
Should this document be registered immediately? ____________________________________________
No. The absence of debt related to your property attracts fraudsters. They have the opportunity to add a mortgage and even sell your property. The notary who would proceed with this transaction would have no verification to perform on the registered creditor.
IMPORTANT NOTE!

The scope of this decision (that of making an early mortgage release) will look better with these frightening examples:➢ Some people say they receive calls from creditors in connection with mortgages they have not signed.➢ Cases of fraud are listed that mention people on vacation, who return, find new owners in their home.
Mortgage refinancing to make renovations
Mortgage refinancing allows you to proceed with work that can no longer wait. Renovations will ensure the viability of your home and its maintenance will preserve its value, or even increase it. It is better to use current market rates before prices rise and become out of reach.
Here are some types of projects that require mortgage refinancing and are eligible:
✓  Expansion of your home
✓  Modernization of your installations (your bathrooms or your kitchen)
✓  Finish your basement or change the foundation
✓  Have a garage attached to your house
There are three types of renovations:
✓  Lifestyle change
✓  Improvement of thermal efficiency
✓  Major repair or maintenance
RENOVATIONS RELATED TO LIFESTYLE CHANGE INCLUDE:
✓  The construction of a solarium
✓  The transformation of your attic into habitable space.
RENOVATIONS RELATED TO THE IMPROVEMENT OF THERMAL EFFICIENCY INCLUDE:
✓  Change the heating mode (installation of a heat pump).
✓  Replacement of your furnace.
✓  Improve the overall insulation of your home.
RENOVATIONS RELATED TO MAJOR REPAIRS OR MAINTENANCE INCLUDE:
✓  Repair of the roof
✓  Install gutters
✓  Caulking windows
Before you refinance your mortgage, it is important to know what constitutes an essential investment. Without wishing to slow down your enthusiasm, it is best to analyze your needs and your financial means. It is true that almost all modifications will improve the value of your home. If you make these changes to enhance the municipal assessment, bathroom and kitchen renovations, and painting are the most profitable when it comes to selling.
Help yourself with a thorough renovation of your home.
Follow this process to make a wise move:
What is your borrowing limit?
Is this renovation necessary?
Will you profit financially one day?
Is this renovation adjustable?
Will this renovation improve your life?
If you are looking for the right mortgage broker who can help you save on your mortgage, fill out the free form on this page
and you will receive 3 different quotes from mortgage brokers in your area.
Talk about your renovation projects with your mortgage broker to find out what he thinks about it and discover your borrowing capacity.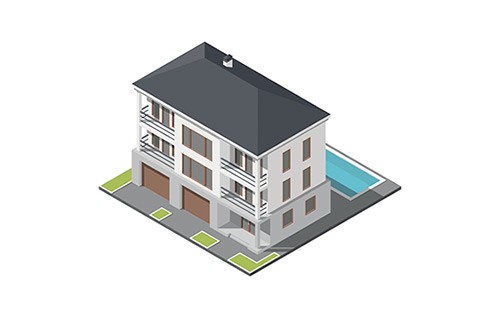 Why is it wiser to buy a triplex or even a quadruplex rather than a single-family home?
 Almost everyone considering a home purchase is drawn to a single-family home. Smart people who want to save in the long run will instead choose a triplex or quadruplex. Why ?
The best way to demonstrate the financial benefit of this choice is by presenting an example:
Examples of purchases between single-family homes and apartment buildings 

Type of property Type
Single-family home
Triplex that you won't live in
Triplex that you intend to live in
Interest rate
5%
5%
5%
Purchase Price
$250,000
$500,000
$500,000
Down payment
5%
20%
10%
Down payment (in $)
$12,500
$100,000
$50,000
Advantages
None
Three (3) tenants who pay $700 each = $2,100 in income.
Two tenants who pay $700 each = $1,400 in income.

Average monthly payments
$1,381.31
$2,617,22
As you can see, the investment is larger in the case of the apartment building but you will profit  in the long run. The big advantage of multi-housing is that tenants pay a portion of your mortgage, saving you money during that time compared to a purchase of a single-family home.
Sometimes, it is better to wait and raise a significant amount for the down payment to start real estate investing.
The best mortgage brokers chosen for you to help you save!
The platform of Best Mortgage Quote connects consumers with experienced mortgage brokers and specialized mortgage agencies.
If you wish :
To renew your mortgage, or
Obtain a mortgage pre-approval, or
Save on your interest rate when buying your house, or
Get the help of a professional who knows the mortgage industry
Take the time to complete the form on this page (it will only take 2 minutes and does not commit you to anything). The reliable partners of "best Mortgage Quote", including the respected company "Multi-Prêts", will offer their help.
In less than 24 to 48 hours, 3 quotes will be sent to you. Save on your mortgage!