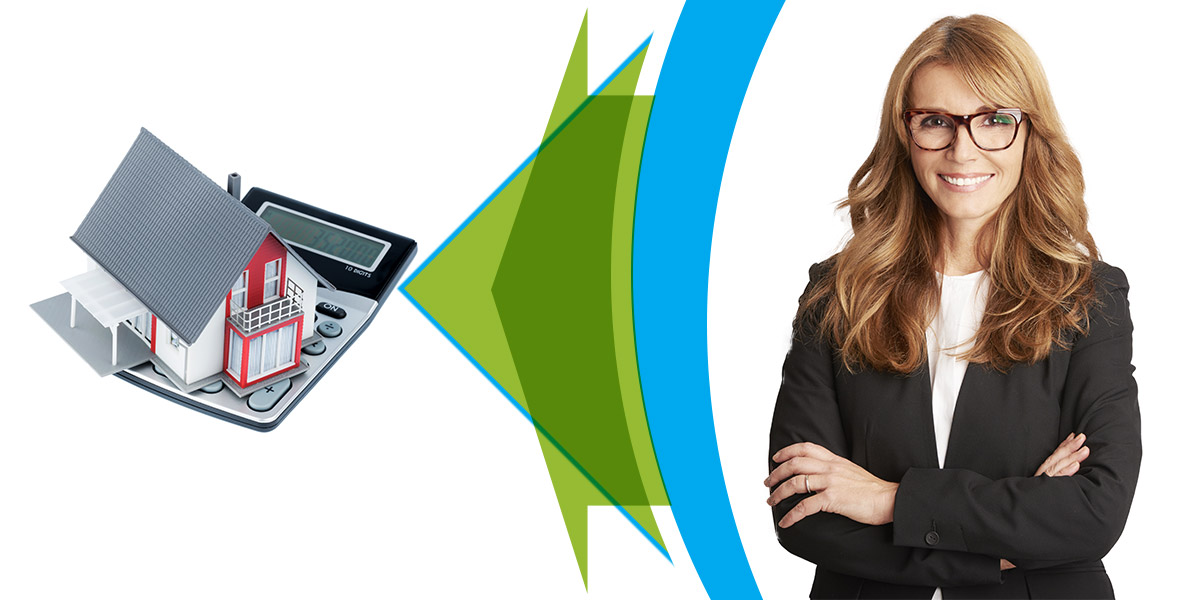 Many people looking for a mortgage would have an idea about fixed or variable interest rates, open or closed mortgages, and conventional or high-ratio mortgages. But perhaps, they don't know about collateral and traditional charge mortgages. What is the difference and is it important?
Last 2014, an agreement was reached between the federal government and eight big banks that they must disclose to their clients general information regarding collateral mortgages, online and in their branches.  They must also provide specific information to people signing collateral mortgages.
Be that as it may, many people remain clueless because they are focused on the interest rate they are getting and don't really read the fine print about how the lender will register the mortgage.
Understanding how lender banks register a mortgage
A mortgage is a legal contract between a lender (usually a bank) that gives the lender the right to foreclose on your home if you fail to pay as scheduled.  When you enter into a mortgage agreement, the lender will register the mortgage on your property.  Some provinces refer to it as a charge against the property or a "hypothec". Essentially, it gives the lender the security needed for the loan.
In Canada, a lender can register a mortgage in two ways.
With a conventional or traditional charge mortgage, the actual amount of the loan is registered as a lien on your property.  If you borrow $210,000, the bank will register the amount of $210,000 with the Land Registry or Land Title office.
If the lender does a collateral charge, a higher amount than the actual loan could be registered against the property.  For instance, if your mortgage amount is $210,000, the lender can register $350,000 or a higher amount.
How traditional or standard charge mortgages work
Traditional or standard charge mortgages specify the principal amount, interest rate, term, amortization, and during registration. It is typically used for fixed-rate mortgages.  If you need to borrow additional funds during renewal, your mortgage will need to be replaced. You can also change lenders during renewal.
This type of mortgage allows you to move to a new lender during renewal without any legal fees. You also have the option to get a second mortgage if you need more money or a Home Equity Line of Credit (HELOC) as your mortgage balance diminishes.
Collateral mortgages explained
A collateral mortgage allows a borrower to use the home as collateral for a loan or multiple loans and borrow additional money.  The lender can register a higher amount against the property so that you can change loans and obtain more credit without requiring an additional mortgage for as long as the amount is within the principal amount of the collateral mortgage.
In other words, the lender gets double security with the lien against your home and a promissory note.
For example, a lender can register up to 125% of the home value as opposed to a standard or traditional charge.
Lenders who offer collateral charge mortgages point out the convenience of this type of mortgage for borrowers who need to tap into their equity to consolidate debt, renovate their property, or to make an investment. They can save on legal fees. However, if you read the terms carefully, you still need to re-qualify during renewal.
But unlike traditional charge mortgages, it is difficult for a borrower to move to a new lender at the end of the mortgage term and it could cost a lot of money.  If your mortgage goes in default or you have arrears, the lender can increase the interest rate.
Further, your home has to increase in value before you can get a second mortgage or obtain a home equity line of credit.
The downside of collateral charge mortgages
Because your lender registers a higher property value, it becomes easier for you to borrow additional funds against your equity.  It may seem appealing to a homeowner but it does have serious implications.
While you get more flexibility by being able to borrow more as you pay down the balance of your loan, it also increases the time it will take to pay off the mortgage.
In addition, the lender will link all of your loans.  In case you default on your mortgage, the bank can roll all the debts you have with the lender (including credit card debts or credit line) and you can foreclose on your property.
Comparison of Traditional vs. collateral charge mortgages
When choosing your lender, it is critical to ask whether the offer is for a traditional or a collateral charge mortgage.
Some lenders continue to offer both but some banks such as TD Canada Trust and ING now offer only collateral charge mortgages.
Although consumers are mostly unfamiliar with collateral charge mortgages, they have been around for some time. It is advisable to understand your options before making your choice. Since mortgage rates have been low recently, getting locked into a collateral charge may not always be advisable.  This is especially true if you want to pay off your mortgage as quickly as possible and don't foresee needing additional funds in the future.
Refer to the table below for a comparison of the terms and conditions under a traditional and collateral charge mortgage.
 
Traditional Charge Mortgage
Collateral Charge Mortgage
How it works
Specifies the loan amount, term, interest rate, and payment. The actual amount borrowed is registered against the property.
The bank can register a higher amount, up to 125% of the value of the property. You can borrow additional funds, change loans, or enter into new credit agreements, without a new mortgage.
Registration
The actual amount borrowed is registered against the property.
The mortgage may be registered up to the full value of the property.  The amount registered can be higher than the loan amount to enable borrowing additional funds in the future.
Borrowing Additional Funds
To borrow more funds, you will need a new mortgage and pay legal fees for the mortgage discharge.
Borrowers can get additional loans or credit lines and repay without a new mortgage being required.  This saves the borrower legal fees and registration costs.

Note: A request for additional funds is not automatically approved. Your request may be denied by your lender if you don't qualify or if your circumstances have changed such as an illness or disability and a loss of employment.

Changing Lenders
Borrowers have the option to switch lenders during renewal. Some lenders may cover the cost of switching the mortgage over to them. If you change lenders before the term, you may have to pay prepayment penalties.
More difficult to switch lenders. The current lender may require payment of all other loans including a car loan. Some lenders may not accept switching of a collateral mortgage.
Mortgage Discharge
The mortgage is discharged automatically upon full payment.
You need to request the lender to discharge the mortgage when fully paid. Lenders don't automatically discharge in case you need to borrow funds again in the future.
It is best to understand your mortgage. When looking for a mortgage or renewing one, you must think about your options carefully and choose based on your current and future financial goals.
Speak to an experienced mortgage broker to determine what type of mortgage product suits your needs.
Reasons to be cautious of collateral mortgages
As mentioned earlier, a collateral mortgage allows you to borrow more funds against your property.
Sometimes, lenders don't explain in person, only in FINE PRINT, that your collateral mortgage includes other revolving credit lines and loans you have with them.  This means that even if you only borrowed 80% of the value of your home and have paid off most of it, you might not be able to access the equity later on because the lender has already registered the mortgage to its full value or even higher.
In such cases, no other lender can provide you with money you may need for a renovation if you wish to sell your home in the future. Unless you pay off all other components of the mortgage, you won't be able to borrow more funds.
This kind of predicament could mean that people would be paying a mortgage well past their retirement.
There is a move by some banks to switch to collateral mortgages, including Tangerine, ING Direct, and TD Canada Trust.  It benefits lenders because collateral mortgages make it more difficult for borrowers to change lenders until the mortgage is discharged.
Do you qualify for a mortgage? Get answers from a good mortgage broker
Buying a new home is so exciting. It is the culmination of all your hard work and the fulfillment of your dreams.
The financial aspect of buying a house can be overwhelming and very confusing.  Your primary question should be "Do you qualify for a mortgage?"
It is important to determine this before you even start talking to a real estate agent or poring over online listings.
The moment you decide you want to buy your own house, the first step you must take is to talk to a mortgage broker.
Find the best mortgage broker and get a pre-approval
When you are shopping around for a  mortgage, it is important to know the answers such as how to qualify for the best mortgage rates and the types of mortgage products available.
You should also find out whether you are getting the lowest possible rates and if the terms of the mortgage suit your financial goals.  Most importantly, you need to know if your lender will register the mortgage with a collateral or a standard charge.  There are some lenders that will only use collateral charge mortgages for all new mortgage loans.
Speak to a mortgage broker before a pre-approval to learn all that you can about the advantages and disadvantages and what your best options are.
Let the experts do the shopping for your mortgage!
Fill-out a short form on this page to connect with qualified and reliable brokers near you.
More than 110 mortgage brokers representing +20 financial institutions in our network.

GET YOUR FREE QUOTE TODAY!