Due to stricter mortgage regulation, more and more homeowners are turning to private financing for their mortgage needs.
The new stress test implemented last 1 January 2018 has made it more difficult for hundreds of thousands of Canadians to buy the home they want, according to a report of Mortgage Professionals Canada.
See our 12 tips to help you choose the best private lender for your mortgage.
Come see where independent lender agents can refer you for private financing of your property.
Make sure you make an informed choice between private or traditional funding.
The principal independent lenders
In Quebec, the 10 largest private mortgage lenders are:
Capital Express
Click Mortgage
Cliffton Capital Corporation Inc.
Castleton Financial Ltd.
Financiel Inc.
Les Immeubles Trans-Unis Inc.
PAF financing
Pure Hypotek
com
Victoria Financial
Who can be financed privately?
Are you having problems with the stricter mortgage standards issued by the government and the cautiousness of traditional financial institutions?
You may be perfectly capable of paying a mortgage but your credit does not meet the criteria of financial institutions.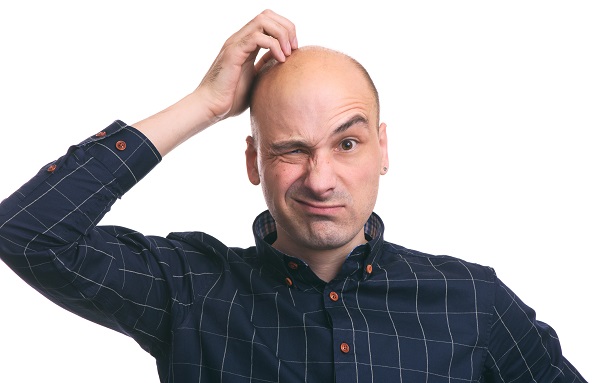 Potential customers of independent lenders include:
Self-employed workers whose income cannot be verified because they do not declare their earnings
Buyers of a tiny house or micro-condo
Newcomers in the process of obtaining Canadian citizenship
Loan seekers for a real estate flip ( 6 to 24 months)
Borrowers in a hurry to get the money needed to buy his dream home before it is sold to someone else
Homeowners who bought a house but have not sold their old house yet
Unfortunately, it is also possible that your request will be denied because of certain financial difficulties (late payment of your taxes and other accounts.)
You will then have to resort to a private lender (also called type B or second rank) for your mortgage financing.
The ranking of mortgages

Traditional lenders
Private lenders
Type A mortgage loan
Mortgage loan type B
First rank
Second rank
This lender has priority in repayment if the property is to be sold due to default
This lender is only repaid after the first lender
Your approval is based on your credit report and your repayment capacity
Your approval is based on the market value and municipal evaluation of the property you are interested in
How to choose your private lender for your mortgage?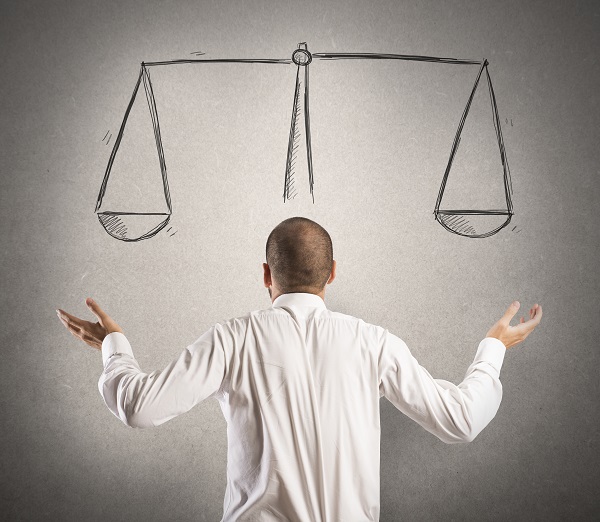 Before resorting to private financing of an independent lender, it is advisable to compare several of them based on the loan amounts they offer, how the clauses of their contract differ from those of the financial institutions, the modalities, etc. and choose what is best for your specific needs.
Further, check with a qualified mortgage broker or financial advisor if a debt consolidation, mortgage refinancing, or other alternative solution could allow you to take out a long-term mortgage that would be better suited to your budget.
Your mortgage broker may present you with offers that may be suitable for you through his network of contacts consisting of savings and credit cooperatives, trusts, trust companies and, of course, financial institutions, which frequently offer very interesting specific offers for a limited time.
To contact a financial advisor or a mortgage broker who can help you search from more than twenty lenders for free, give you the benefit of his volume discount, and suggest solutions that suit your repayment capacity, simply fill out the online request form on this page.
The services of Best Mortgage Quote is free, fast, and without any obligation to follow through.
Below are more tips for choosing your private mortgage lender.
Check the references of private lenders that catch your eye.
It is strongly recommended to check for any complaints filed against a lender. Is he beholden to an association or a monitoring body?
Do you know how the loan will be repaid?
In private financing, you usually pay for the interest each month while the principal will be returned at the end of the term.
Private lenders are more flexible, not being subject to bank legislation. It is easier for you to negotiate. Dare to offer different solutions like:
Pay interest together with the capital at the end of the term to give you time to develop your self-financing.
Offer him a stake in the profit generated by your project, in exchange for a reduction in his interest rate.
Compare the assessment fees.
The ideal is, of course, to find an occasional independent lender who does not charge an assessment fee and for whom the interest rate is enough. (Did you have a relative or a friend in mind?)
Among the lenders whose private financing is the most important source of income, the assessment fee will vary between 1% and 5% of the value of the loan granted (sometimes up to 10%).
You may have to shell out up to $10,000 just to know if your application will be approved. 
Inquire about the interest rate.
Interest rates for private financing can vary between 5% and 20% depending on the niche of your independent lender, your project and the level of risk it represents, the rank of the mortgage, and your profile.
An experienced private lender can offer you a 5% interest rate (as well as relatives or friends).
Remember that you will also pay interest on file assessment fees since they are usually included in the amount of your loan.
Pay attention to the costs. Check if the interest rate and the assessment fee are too high.
Warning!

Consider all the options available to you, even though private funding is regulated by the Criminal Code (Section 347) which states: A private lender is prohibited from drawing more than 60% of annual interest charges which includes opening and file management fees.
Above all, make all the calculations that your private financing requires before assuming that the use of an independent lender is your ultimate solution.
Check the business line of the private lender.
Which region does the lender you prefer serve? Does he prefer not to move away from large urban centers for the real estate value of buildings? Is he ready to finance a project in a remote area?
Some other independent lenders will instead provide private mortgage financing for a building near where they live.
Analyze the loan to value ratio.
Financial institutions typically require a down payment of approximately 20% of the established market value. There are independent lenders who, being free to dispose of their money as they see fit, will not finance 75% to 80% but 100% of your mortgage. You will only have to prove to them beyond a doubt that you are providing a good investment opportunity.
Look to reassure your independent lender.
A mortgage guarantee will reassure your private lender. If the building you want to buy is not enough to secure the loan, some people may require other properties to be given as collateral.
Learn about the rank that your private lender agrees to occupy.
Your private lender may provide only first-rank loans.
On the other hand, some agree to cover your mortgage while a financial institution is already at the forefront. It goes without saying that in such a case, the interest rate associated with your loan will be higher as the loan carries higher risks.
Beware of the penalty in case of early repayment
The penalty in case of early repayment is to be considered in calculating the cost of your mortgage in the same way as the file opening costs (analysis).
Before negotiating your interest rate, add the prepayment charges to the file opening fee. By knowing the real price of your private financing, you will be able to adjust your demand.
Look for miscellaneous expenses
In addition to the fees mentioned such as the assessment fees and the penalty fees for early repayment, other costs may be added to your private funding:
Title insurance
Notarized registration of the mortgage guarantee
The approved evaluation
The cancellation of the mortgage
Renewing the loan if your project is not completed by the end of the term
Etc.
If all these expenses are your responsibility, they will increase the total price of your loan.
In addition, it is strongly recommended to use a notary to produce a genuine, comprehensive, and secure deed. In fact, according to the Civil Code of Québec (article 2644) "any creditor is entitled to put the debtor's property under guarantee".
Compare accessible amounts and specialties
Each private lender has a minimum amount and a maximum amount available for private financing. Some will gladly give you a loan of $100,000 for a flip, for example, while others will not fund anything less than $500,000 (construction project).
In addition, several independent lenders only agree to private mortgage financing for certain types of buildings (residential, commercial, etc.), while others will select the type of project (refinancing for the acquisition of a new property). …).
Know How to Choose Your Private Lender on the Internet
You know that a multitude of unscrupulous individuals are crawling on the Web, looking for people who, like you, want to get money fast through a private online lender.
Protect your financial interests by knowing all the precautions you need to make a wise choice.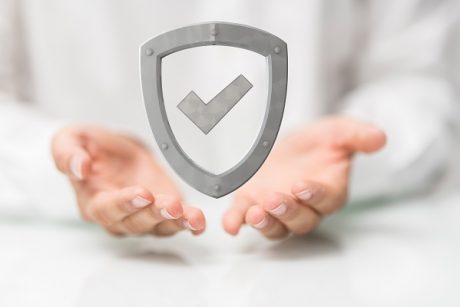 Confidentiality
The best private lenders will make sure that the financial and personal information you disclose as well as the documents submitted are kept confidential. A secure server (HTTPS in the address bar) should be used on their website.
If no credit check is requested, you are assured that your credit rating will not be affected by your loan application.
Quick access to your money

Compare the speed with which you can access your loan. At the best private online lenders, money is transferred to your account in less than 24 hours and even less. We are talking here about personal loans.
Full service only online

Make sure you can scan the required documents and upload important information to your private lender.
The best private lenders will save you from having to go to their office to sign the final documents.
All information is easily accessible

The best private lenders do not hide anything. Their website has a comprehensive FAQ (Frequently Asked Questions) that details the obligations and limitations of your loan, payment schedules, and interest rates so you can make an informed choice.
Protection against financial pressures

Although a good credit record is not essential for obtaining a private loan, the best private lenders will ensure that you will have the ability to repay the funds granted according to your salary conditions, other financial obligations, etc.
A good private lender will protect you from unreasonable indebtedness.
Where does the money from private lenders come from?
Funding sources from the private sector are numerous.
For example, private lenders may be unions that provide private loans by reinvesting money from pooled funds or investors who have joined together into mortgage investment corporations and who fund several projects simultaneously in order to grow their business, or even individuals like you and me.
In fact, any wealthy person who is willing to invest in order to earn interest despite some financial risk can engage in private mortgage financing.
For individuals, the amounts invested can come from RRSPs, personal wealth (savings, inheritance, etc.), business sales, capital from a house, etc.
Rather than investing this capital in low-paying investments, people with some real estate experience prefer to invest in private mortgage financing.
As a result, the municipal assessment of the property that appeals to you and its market value will interest them much more (investment opportunities) than your financial situation or credit history.
Given the absence of bureaucratic procedures, the process is simplified and, therefore, faster. Your file review and approval may take only two (2) days. As for your funds, they can be available to you in two (2) weeks.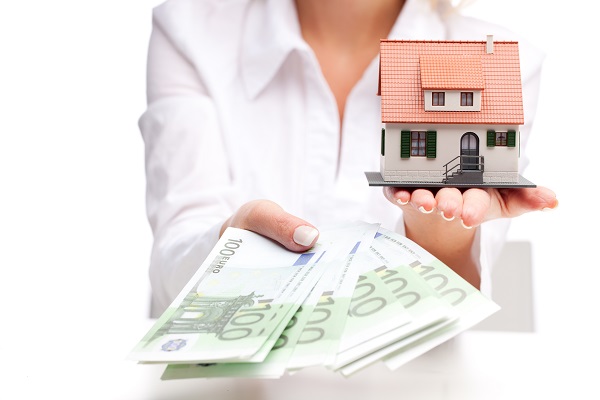 How to use a private loan?
Private financing is a loan obtained at a considerably higher interest rate. So that your project is profitable, you must use it for a very short period of time (6 months to 2 years maximum).
If you still choose private financing at a high interest rate, it is advisable to have a well thought out repayment scenario, either by reselling the property or by refinancing at the rate prevailing in the market.
In any case, you must repay your private loan as soon as possible.
Choose now between private financing or a financial institution
Is a private lender your last resort?
Since each loan must necessarily be paid and the loan includes an interest rate and fees, properly assess your repayment capacity before you boldly commit to private financing. Our experts can help you there.
Look at all possible sources of financing, and other options: debt consolidation, refinancing …
To do this, contact a mortgage broker or financial advisor, one of the partners of Best Mortgage Quote, to take advantage of free professional services.
Simply fill out the bid solicitation form on this page to quickly get in touch with one of the best mortgage brokers or professional financial advisors in your area, depending on your needs.


To avoid extreme indebtedness, be well-informed. Contact us without hesitation and we will be glad to assist through our expert partners.
You can also check how lenders make the decision to lend you money or not if you approach conventional financial institutions.  Knowing their methods can help you make the decision easier for you.
Find the best private loan for you today by requesting for your free and no-obligation quotes!